Solenis
BUILDING A VERSATILE, ESG-DRIVEN WEBSITE AND BRAND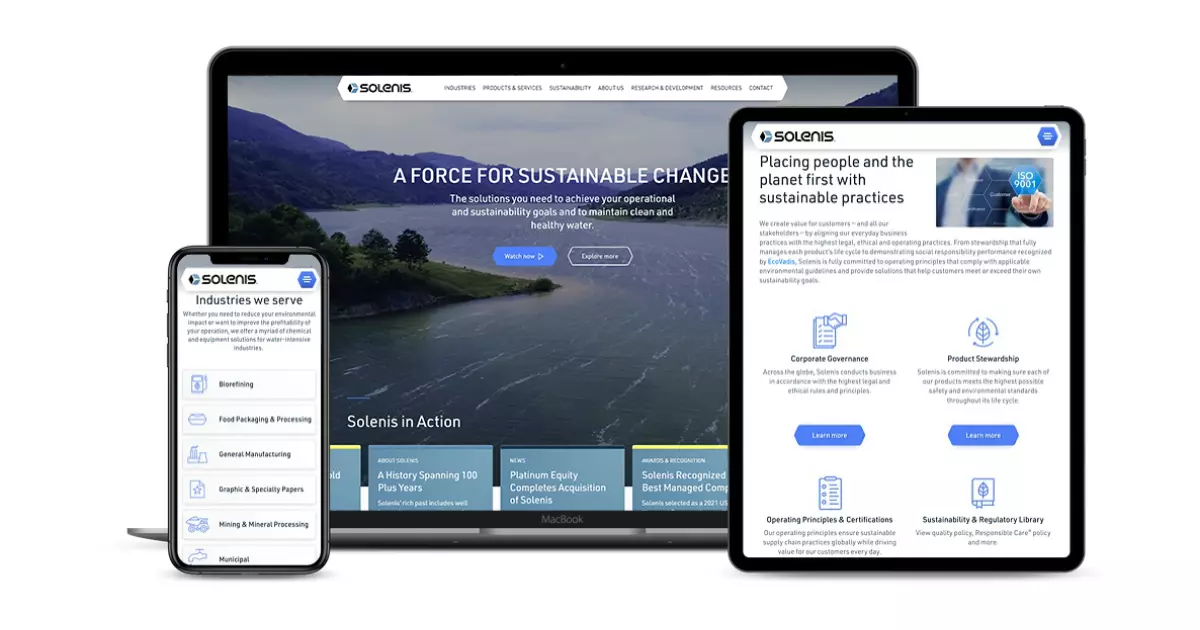 The Challenge
POSITIONING A GLOBAL FORCE FOR SUSTAINABLE CHANGE.
A global provider in sustainable water treatment and process improvement solutions, Solenis had last updated its website in 2014. As their brand — and their marketing and communication needs — evolved, Solenis wanted to better connect with a growing group of stakeholders, from employees to the investment community to prospective and current customers in markets like chemical processing, power generation, food and beverage paper packaging, and tissue and towel.
Among the key objectives:
Drive awareness and perception that Solenis clearly links environmental, social and governance (ESG) initiatives to value creation
Address investor demand for in-depth company data and information
The project also entailed the selection and implementation of a user-friendly content management system (CMS) that would accommodate more than 475 pages across multiple full-language sites. The CMS would also need to connect with the Solenis customer relationship management platform to support and monitor leads, prove marketing activity ROI and improve website performance.
But the challenge for Solenis went beyond technical specifications. Launching their new website was also an opportunity to open a new chapter in their brand expression. The Solenis brand story, which had always stood on the promise of advanced expertise and support, had now grown to encompass a host of sustainability-driving innovations. Moving forward, their brand would represent the same caliber of customer solutions but also a unique force for change in environmental, social and governance (ESG).
The company chose Godfrey to handle the entire website design and development process, from insight and discovery to brand refinement, post-launch performance reviews and continuous optimization.
The Solution
100S OF PAGES. 1,000+ TASKS. 100% REMOTE.
The Godfrey team was instrumental to the success of our new website's design, development and launch. Solenis.com serves as much more than a web presence. It's a dynamic, best-in-class website that makes it easy for our customers and other stakeholders to get the information they need to make decisions.
- KATY ABERNATHY,
SENIOR DIRECTOR,
Corporate Communications,
Solenis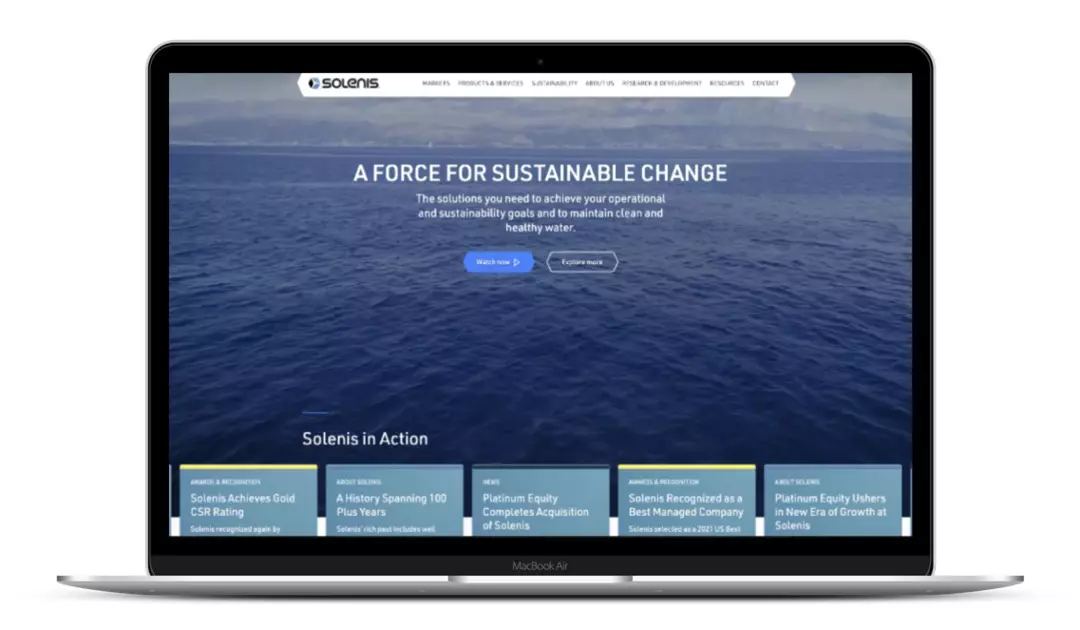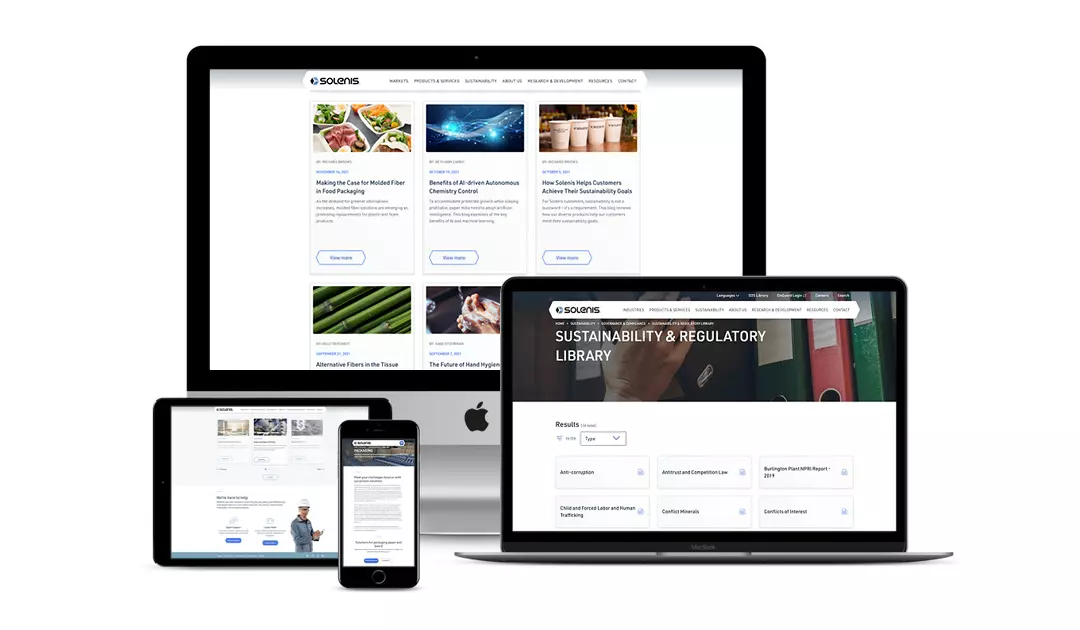 58
%
Increase in Ask An Expert form submissions
23
%
Increase in contact form submissions
24
%
Increase in PDF downloads
Services
Branding
Content Creation
Customer Experience
Data and Analytics
Landing Pages and Microsites
Lead Generation
Research
Sales Promotion and Support
Strategy
Video
Website Design and Development
TAKE THE NEXT STEP
We're an agency that knows what it takes to overcome the challenges B2B industries face. If you're ready for marketing that really works, we are too.