ecore
LAUNCHING THE MOST ENERGETIC BRAND IN FLOORING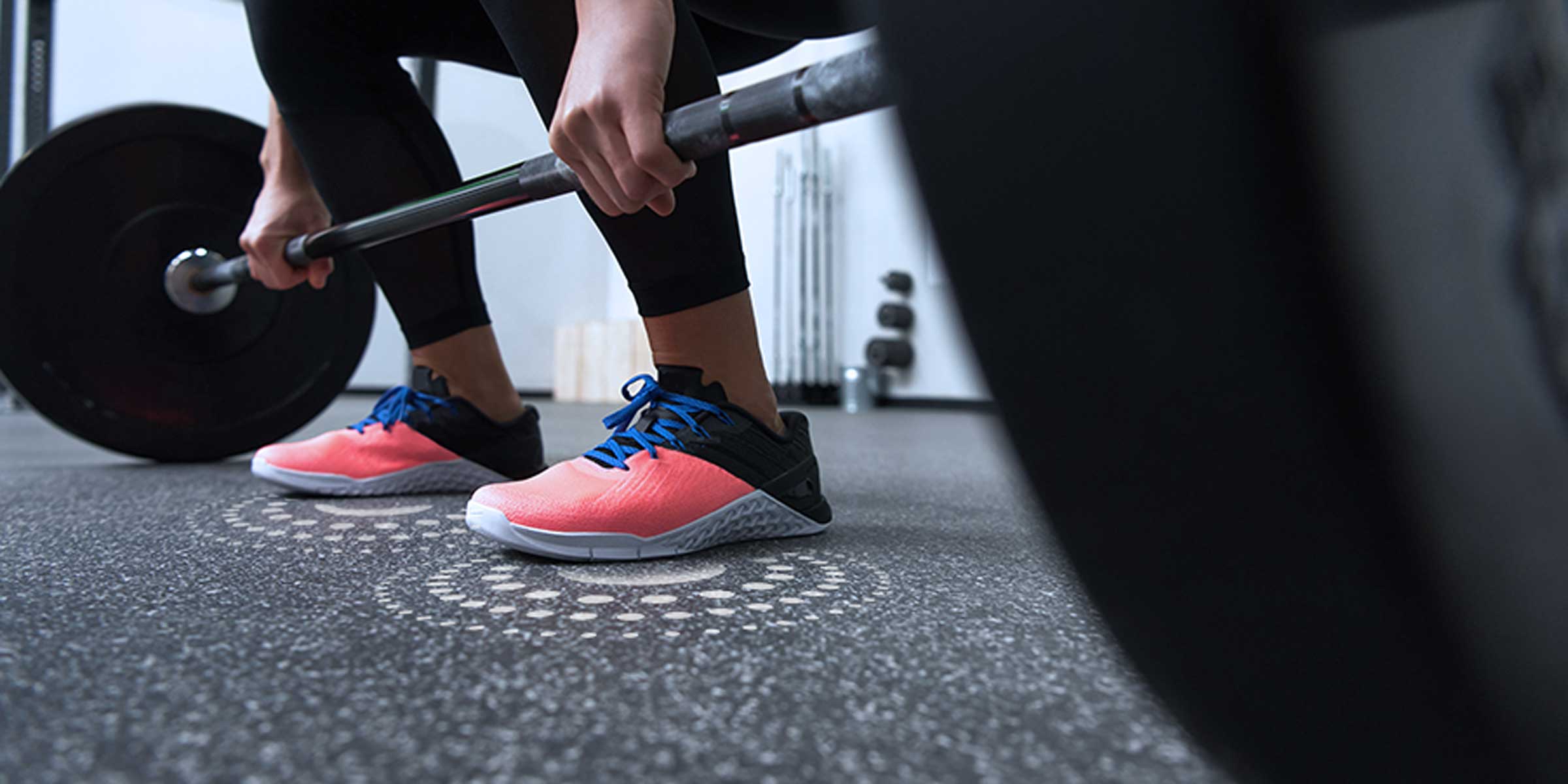 The Challenge
A powerful story waiting to be told.
Ecore is a manufacturer of vulcanized composition rubber flooring, best known as a leading brand in the athletic space but also for offering products for health and wellness commercial environments. As a company, they were backed by a powerful story of product innovation, sustainability and real human outcomes. They just needed the right storytellers to bring it to life. That's where Godfrey came in.
The challenge was twofold: On one hand, we had to channel the Ecore story into the potent, disruptive brand identity the company deserves. On the other hand, this brand identity had to resonate with both their athletic and commercial audiences.
The Solution
Empowering everyday champions.
We positioned the new Ecore as an innovator uniquely skilled in improving human performance. In any application environment, from athletic to commercial, they would stand as a force for helping people perform more comfortably, more safely and more energetically. The new brand would center on these people — the everyday champions "Empowered by Ecore."
Rather than downplaying their athletic side for the sake of commercial audiences, we designed a visual identity that leveraged their leadership in the athletic space as a powerful differential. After all, the average health care worker brings as much excellence to the job as any athlete brings to the game. Under this new brand story, Ecore is more than an athletic or commercial brand; they're a brand that helps people perform like athletes, no matter where they are. Through a year-long campaign that unified all of Ecore's PEO and event marketing efforts, we launched a flooring brand that packed more punch and vitality than any other name in the industry.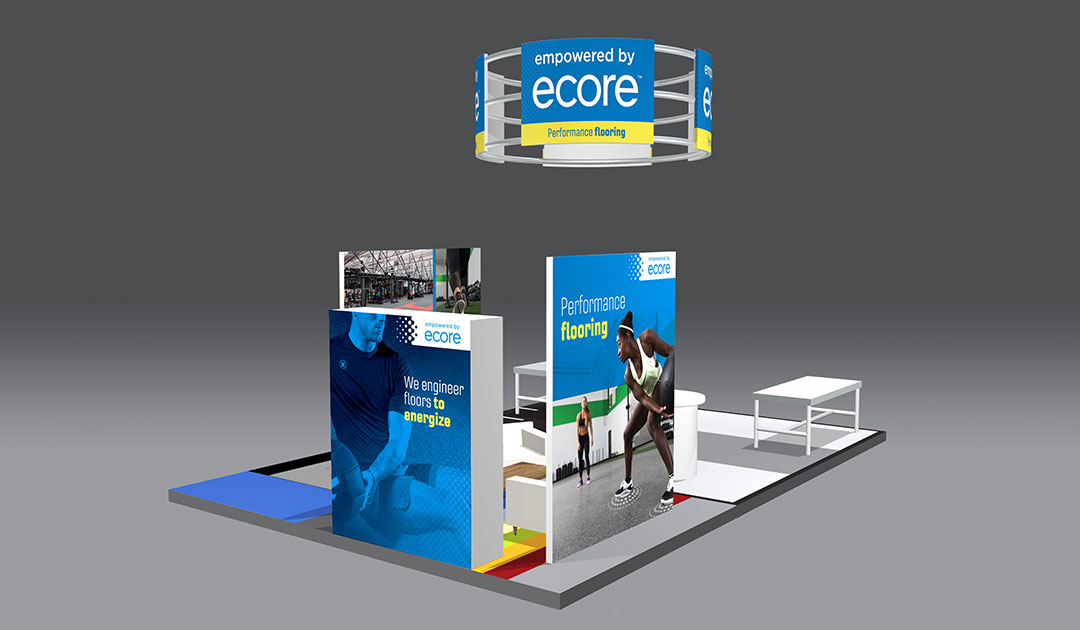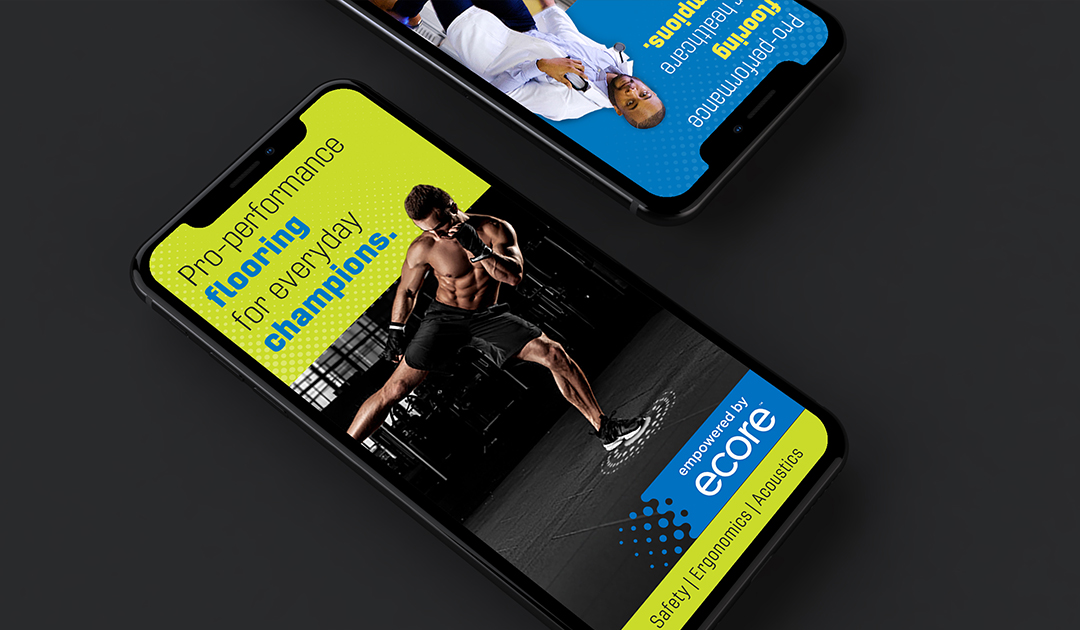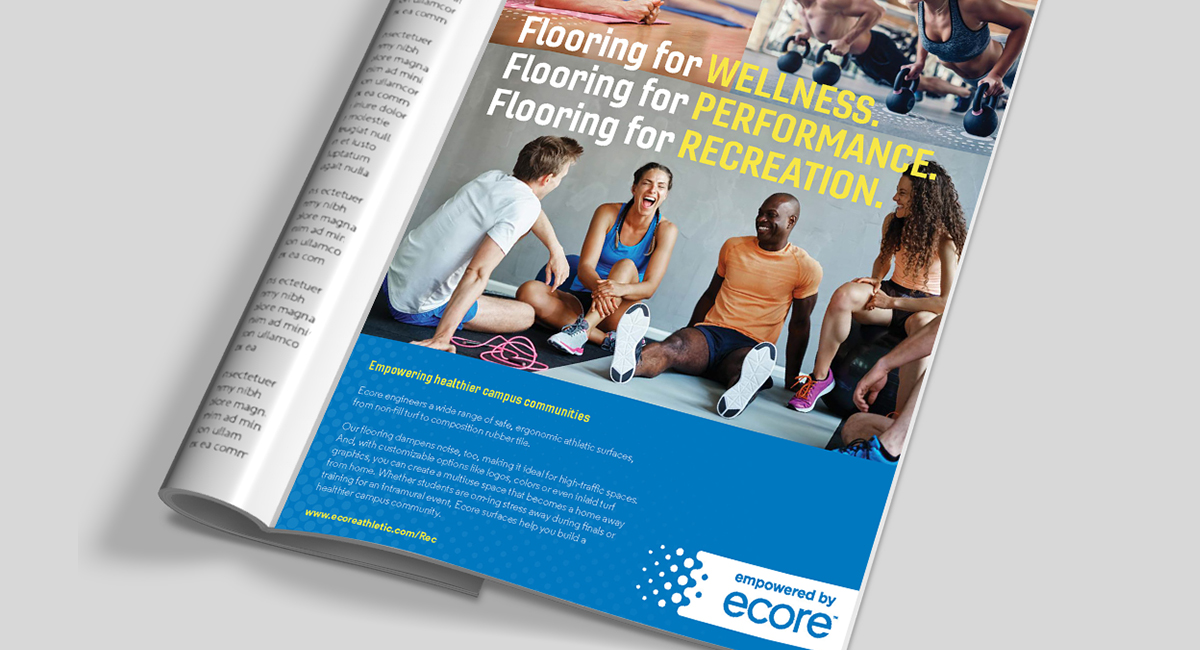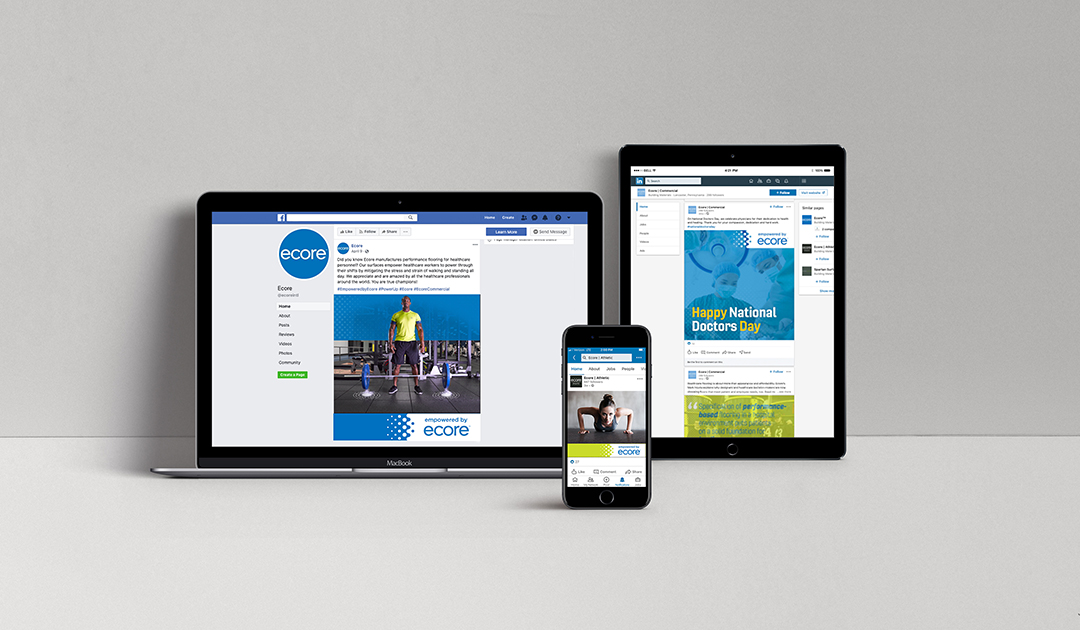 The Results
A remarkable brand with winning stats.
For the internal brand rollout, we faced the challenge of introducing commercial-side reps to a visual identity inspired by athletic brand aesthetics. It proved an easy sell. Salespeople on the commercial side were more than ready for a brand that could stand out in the crowded health and wellness market, and the athletically inspired, performance-oriented identity was exactly that. All internal stakeholders enthusiastically embraced the new identity from the moment it was introduced. And the enthusiasm wasn't limited to the internal team. Their customers embraced it, too — measurably. Ecore experienced a year of significant marketing growth, exceeding goals in web traffic, engagement and, most importantly, leads.
35
%
Increase in website downloads
81
%
More LinkedIn followers (Ecore Athletic)
1,195,829
Media impressions
Services
Branding
Campaign Planning
Data and Analytics
Lead Generation
Media Planning and Buying
Public Relations
Research
Strategy
TAKE THE NEXT STEP
We're an agency that knows what it takes to overcome the challenges B2B industries face. If you're ready for marketing that really works, we are too.