Johnson Controls
Life Doesn't Stop at 30 Below
In the cold, liquids freeze. But fires still burn.
Tyco LFP® Antifreeze helps overcome the serious challenge of cold-environment sprinkler systems. We decided on light-hearted imagery to highlight the Tyco solution to a serious, potentially unexpected problem.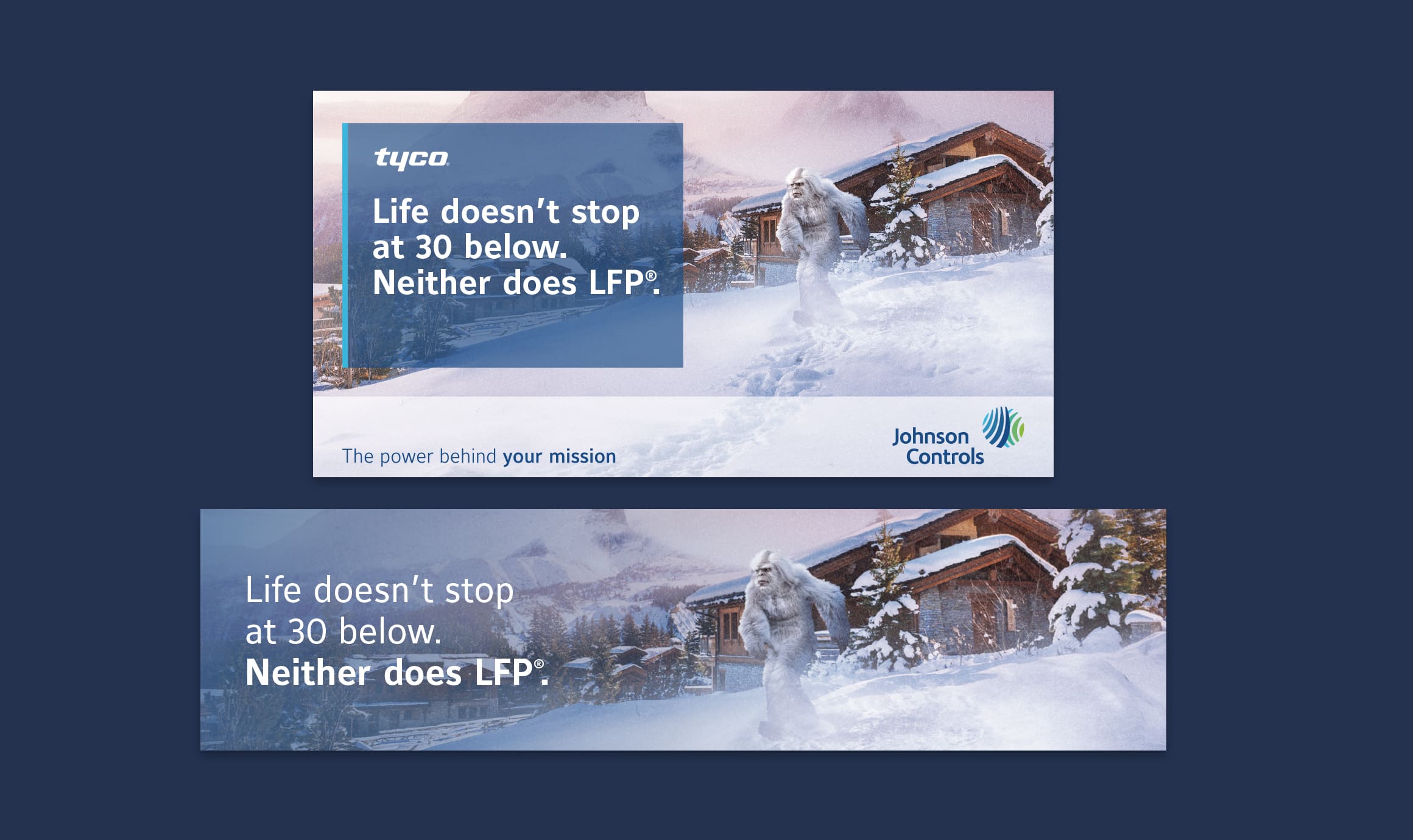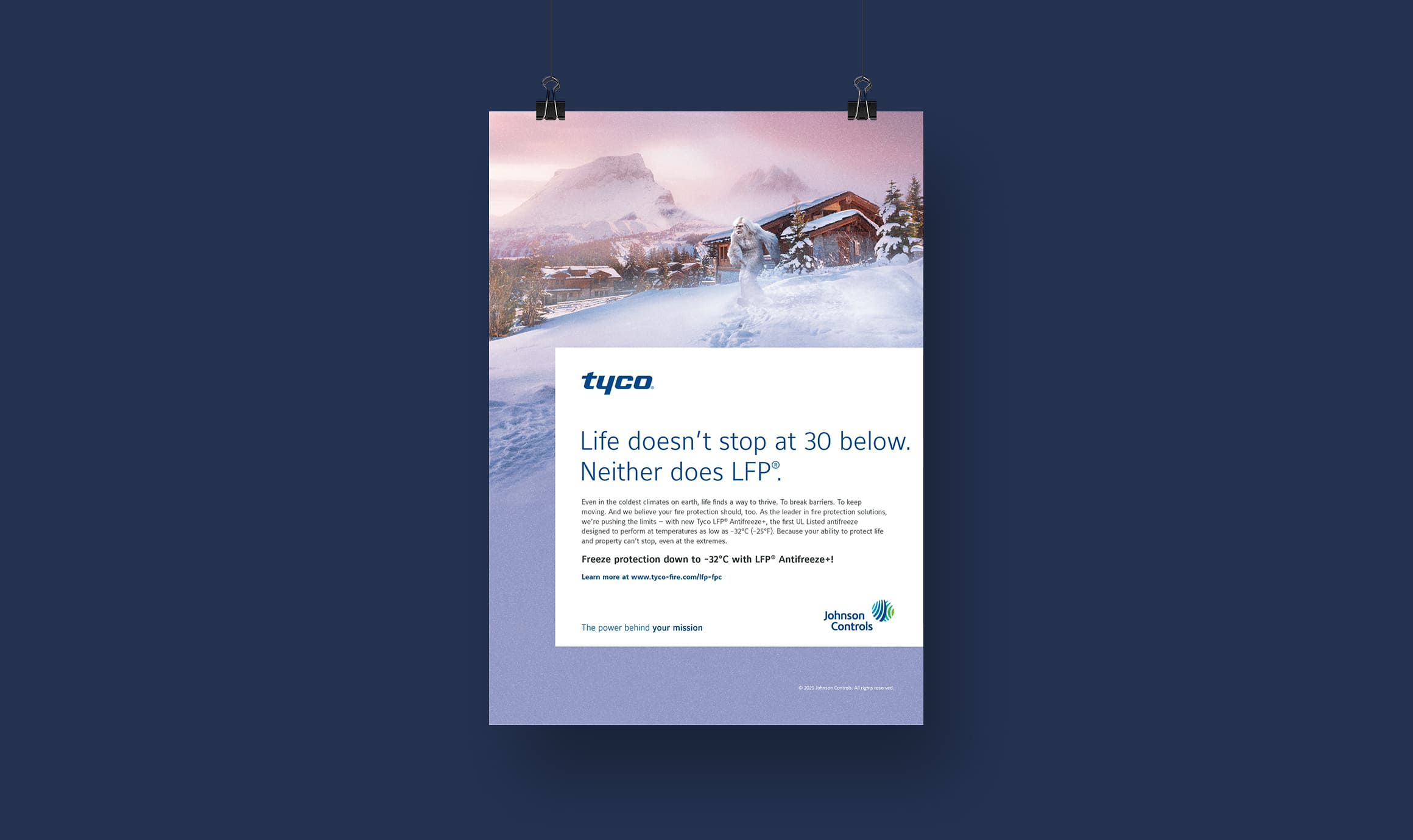 TAKE THE NEXT STEP.
We're ready to help you create more impactful B2B marketing, whether it's a single project or an entire campaign. Learn what working with us looks like.