Pixelle
MAKING FIRST IMPRESSIONS SOAR FOR A PIXELLE PRODUCT LAUNCH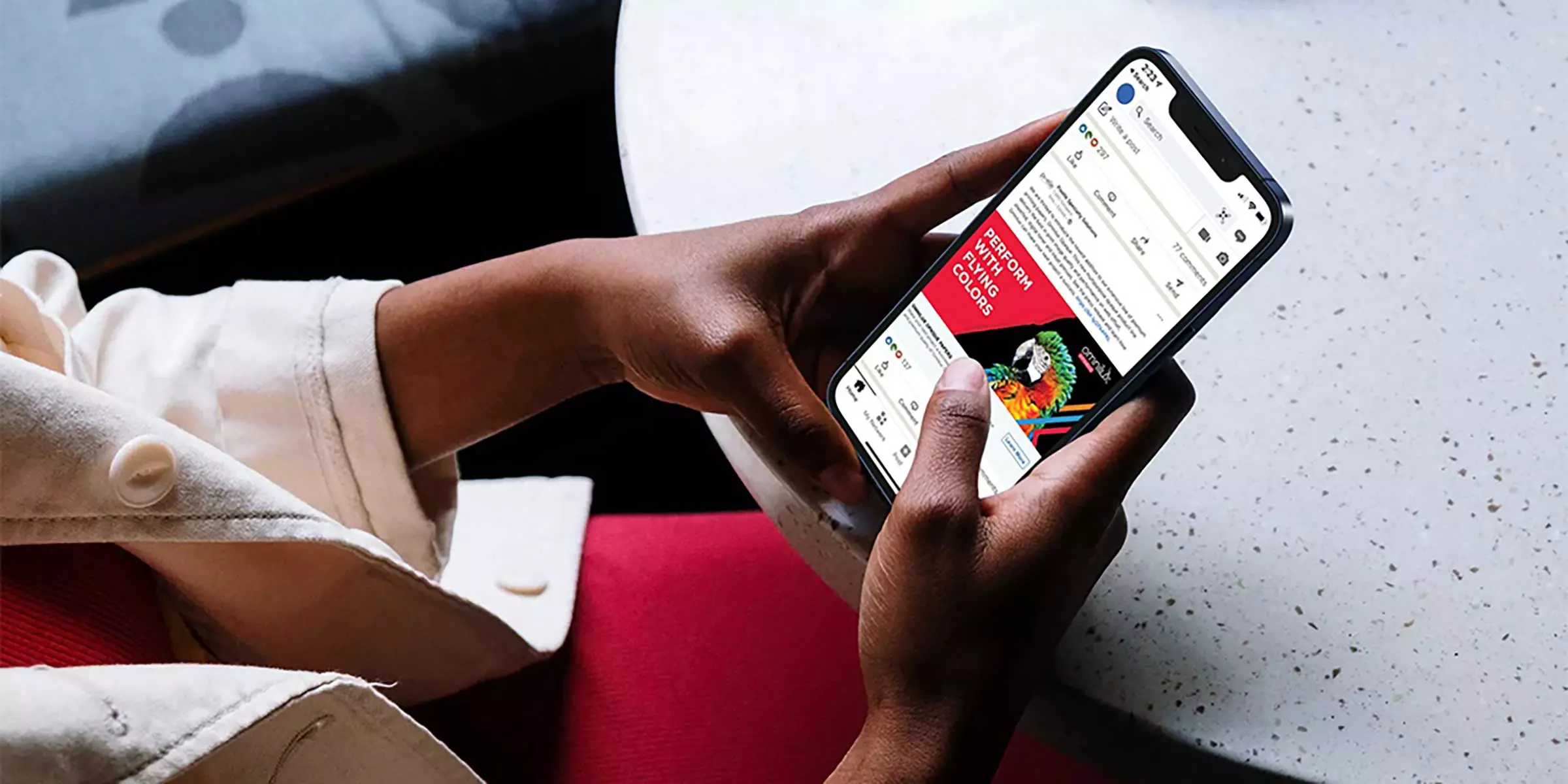 The Challenge
Helping Pixelle's New Opaque Papers Make an Unforgettable Entrance
Pixelle Specialty Solutions, one of the largest specialty paper manufacturers in North America, needed a bold, new product brand and a memorable launch for their new line of opaque papers. The superior print performance and premium quality of their new opaque papers demanded a vibrant brand, packaging and literature that would help them stand out from the competition. They also needed guidance on effective approaches to driving new leads. Pixelle worked with Godfrey to execute a strategy from beginning to end that would attract new and existing customers alike to their growing product portfolio.
The Solution
Showing Up in Full Feather
To begin, the team at Godfrey created a new product name and logo, along with messaging that would showcase the outstanding quality and performance of their new offering. The brand, named Omnilux, used bright colors and bold headlines to communicate the vast printing possibilities for clients, as well as the emotional impact the premium quality of opaque papers could have on end users.
These brand elements also helped to demonstrate the performance of Omnilux papers in printed literature. The Godfrey team leveraged the broad color palette and impactful imagery to create a 133-page swatch book that would showcase the premium print fidelity of Omnilux. Featuring a wide variety of cover- and text-weight samples, the swatch book used colorful photographs matched with bold headlines to demonstrate the paper's performance and make a memorable impression.
To support the product launch and generate leads, Godfrey advised Pixelle to run a targeted ad campaign along with a landing page to capture lead information. Programmatic and paid LinkedIn ads leveraged the dynamic creative and offered a free copy of the swatch book to promote Omnilux. Godfrey also developed new product webpages along with supplemental sales literature to equip Pixelle's sales team with everything they needed.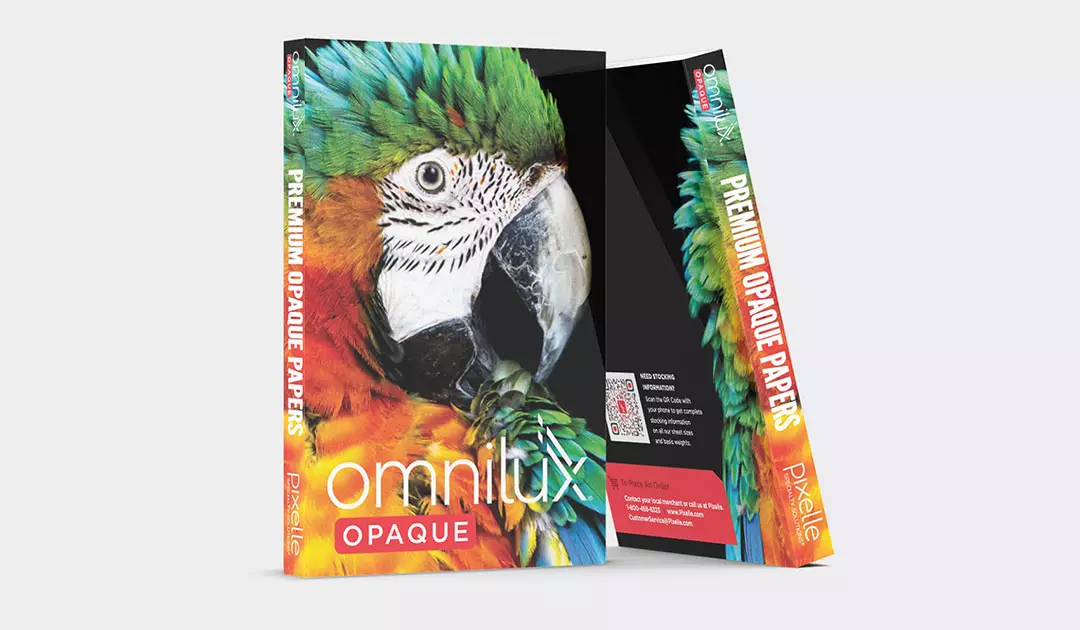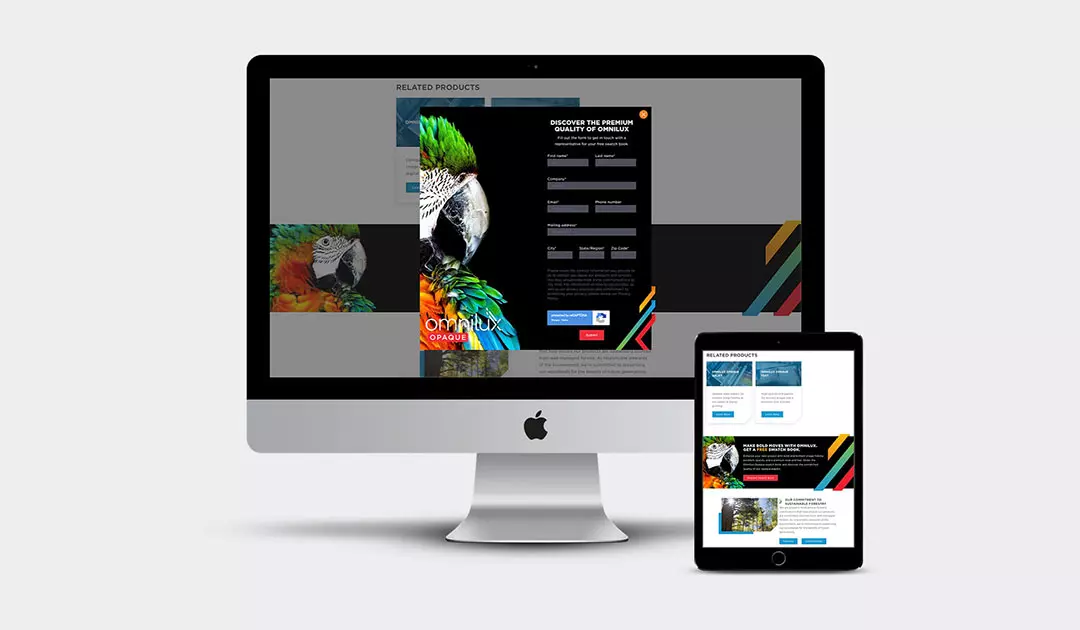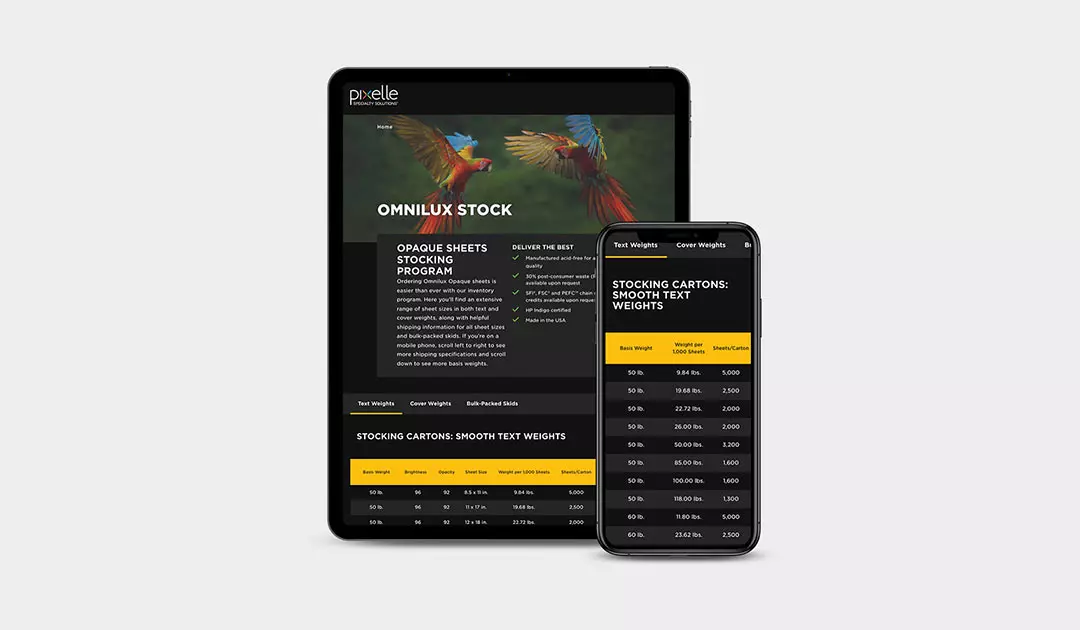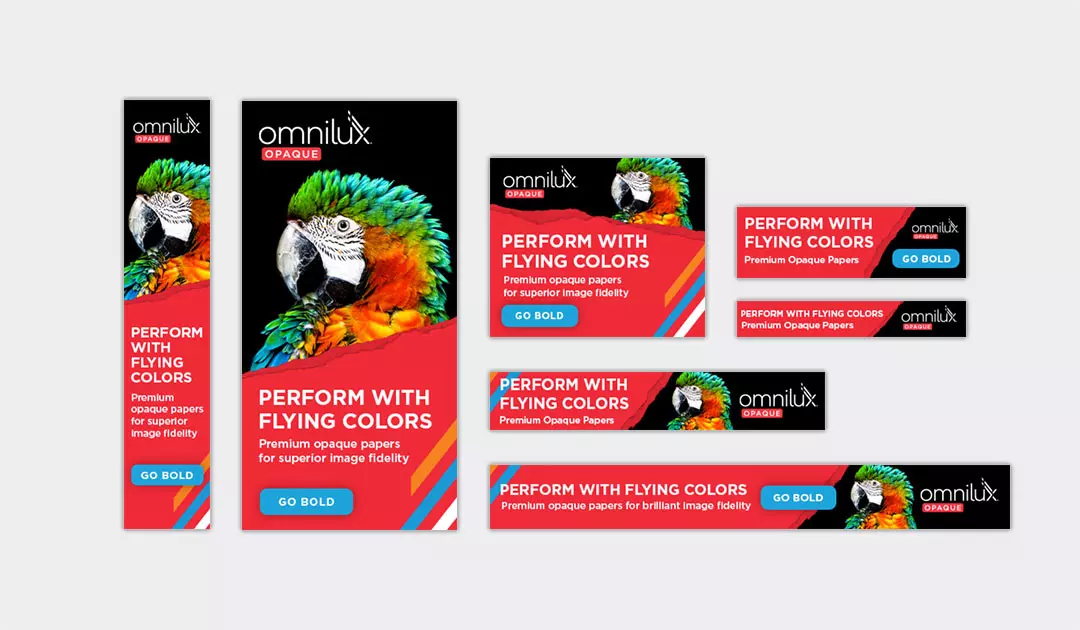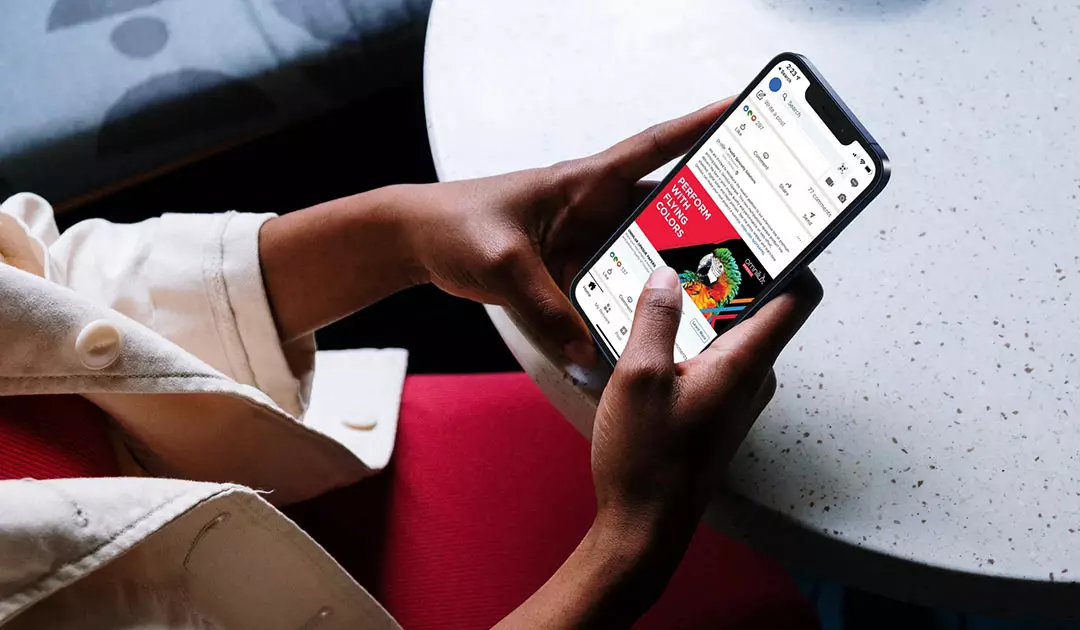 The Results
Performing With Flying Colors.
The bold branding, colorful creative and unique marketing materials paid off. Ads generated click-through rates firmly above the industry average and captured high value leads with targeted interactions from key decision-makers. Within months, Pixelle was running low on swatch books after receiving so many orders and began making preparations for a second print run. They used this opportunity to make updates to the swatch book, adding new cover and text weights before printing a second run.
Services
Branding
Content Creation
Data and Analytics
Identity and Logo Design
Lead Generation
Media Planning and Buying
Strategy
Website Design and Development
TAKE THE NEXT STEP
We're an agency that knows what it takes to overcome the challenges B2B industries face. If you're ready for marketing that really works, we are too.