McNeilus
MCNEILUS LAUNCHES CONTROLS SYSTEM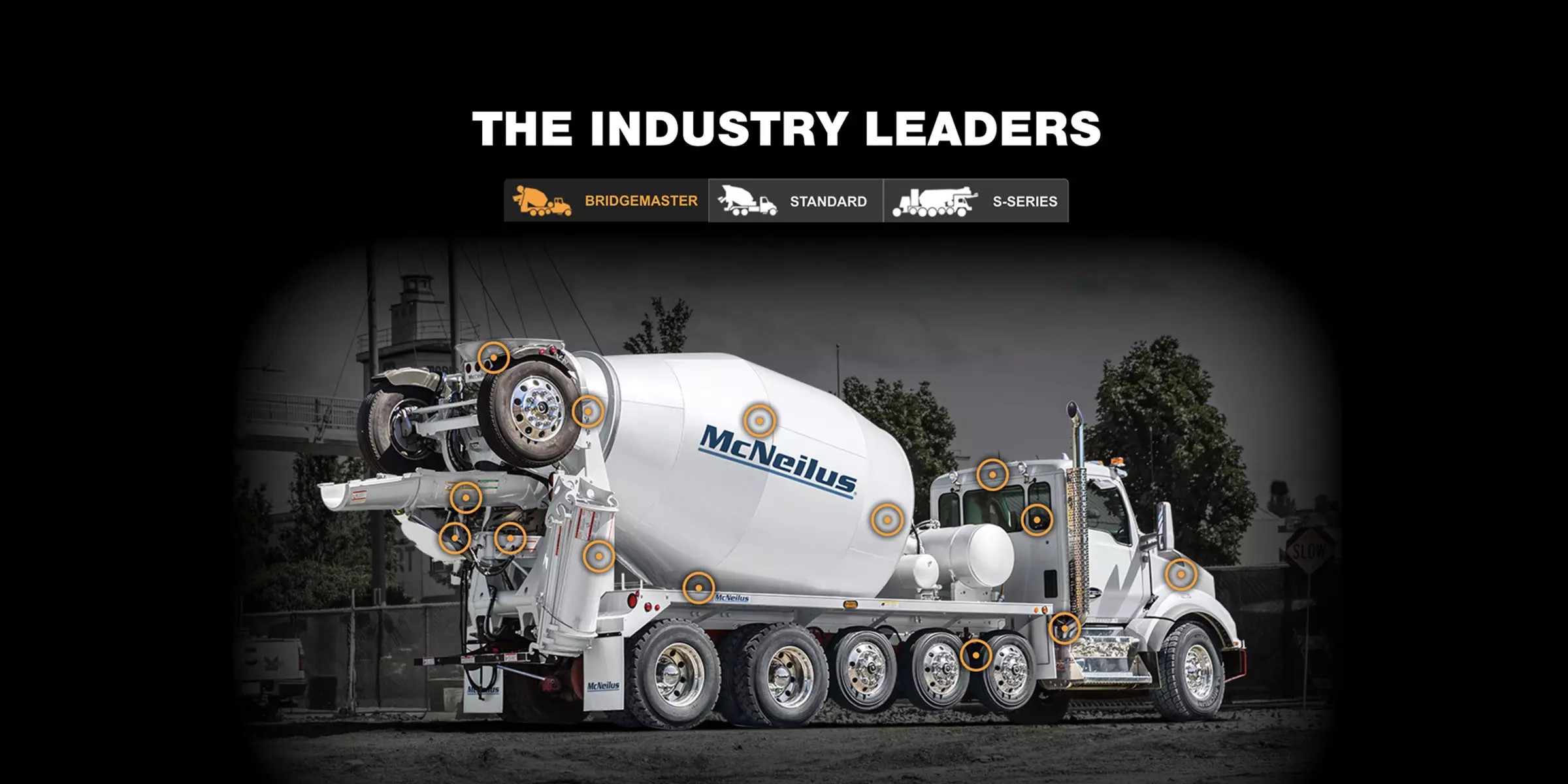 The Challenge
Finding the simple way to present a complex product
CONEXPO, the construction industry's largest trade show in North America, is an opportunity that comes every three years for equipment manufacturers to bring their latest and greatest ideas to Las Vegas. Senior management at McNeilus wanted to introduce their new FLEX Controls™ for concrete mixers with a big splash at the show. Their task was complicated by the fact that controls are challenging to present: There's not a lot to show or see when a control system is functioning in a major piece of equipment like a mixer. Most of the "action" happens at nanoscale.
The Solution
Video combines machine images, powerful graphics
Godfrey recommended a video presentation featuring exciting video of the mixer, combined with electrifying graphic overlays, to show the multiple connections between the FLEX Controls software and the functioning parts of the mixer. The powerful graphics brought to life the positioning for the controls system, "The Brains of the Operation." And the payoff? Helping customers and prospects see how the system could help them achieve "the most connected fleet ever."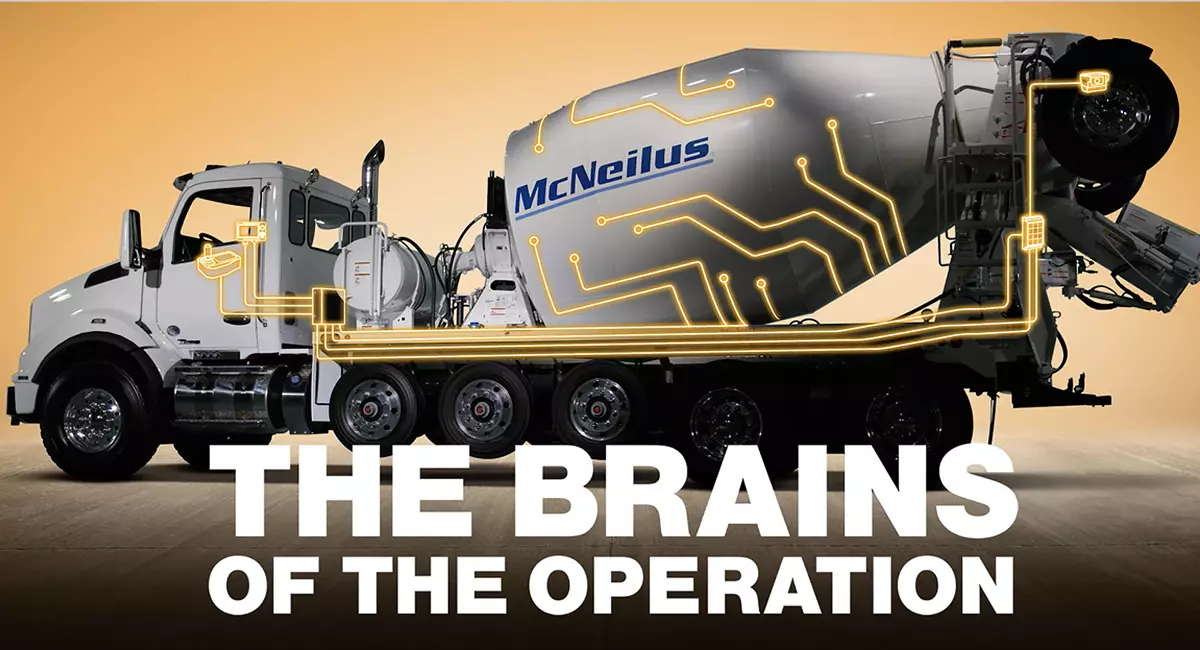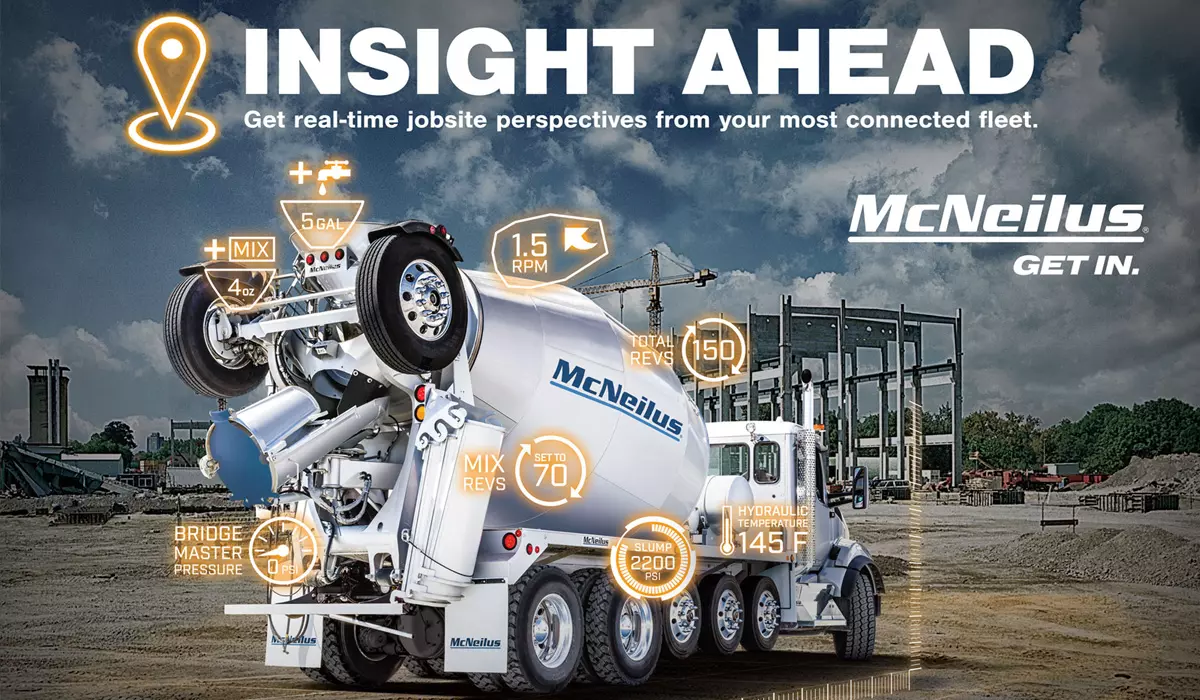 The Results
Sealing a reputation for advanced technology
The stunning video succeeded in positioning the FLEX Controls system as the industry's most advanced controls technology and solidifying McNeilus' reputation as a technology leader at CONEXPO. As Scott Fenske, director of communications at McNeilus, said, "Lots of 'Awesomes' so far! I love it."
Through landing page form submissions, McNeilus captured three times as many unique leads as previous product launches. And the video captured 4,450 views on the company's YouTube channel.
Services
Landing Pages and Microsites
Video
Event Marketing
3
x
as many leads as previous launches
TAKE THE NEXT STEP
We're an agency that knows what it takes to overcome the challenges B2B industries face. If you're ready for marketing that really works, we are too.