nora
BOOSTING SOCIAL MEDIA PRESENCE WITH ORGANIC, PAID TACTICS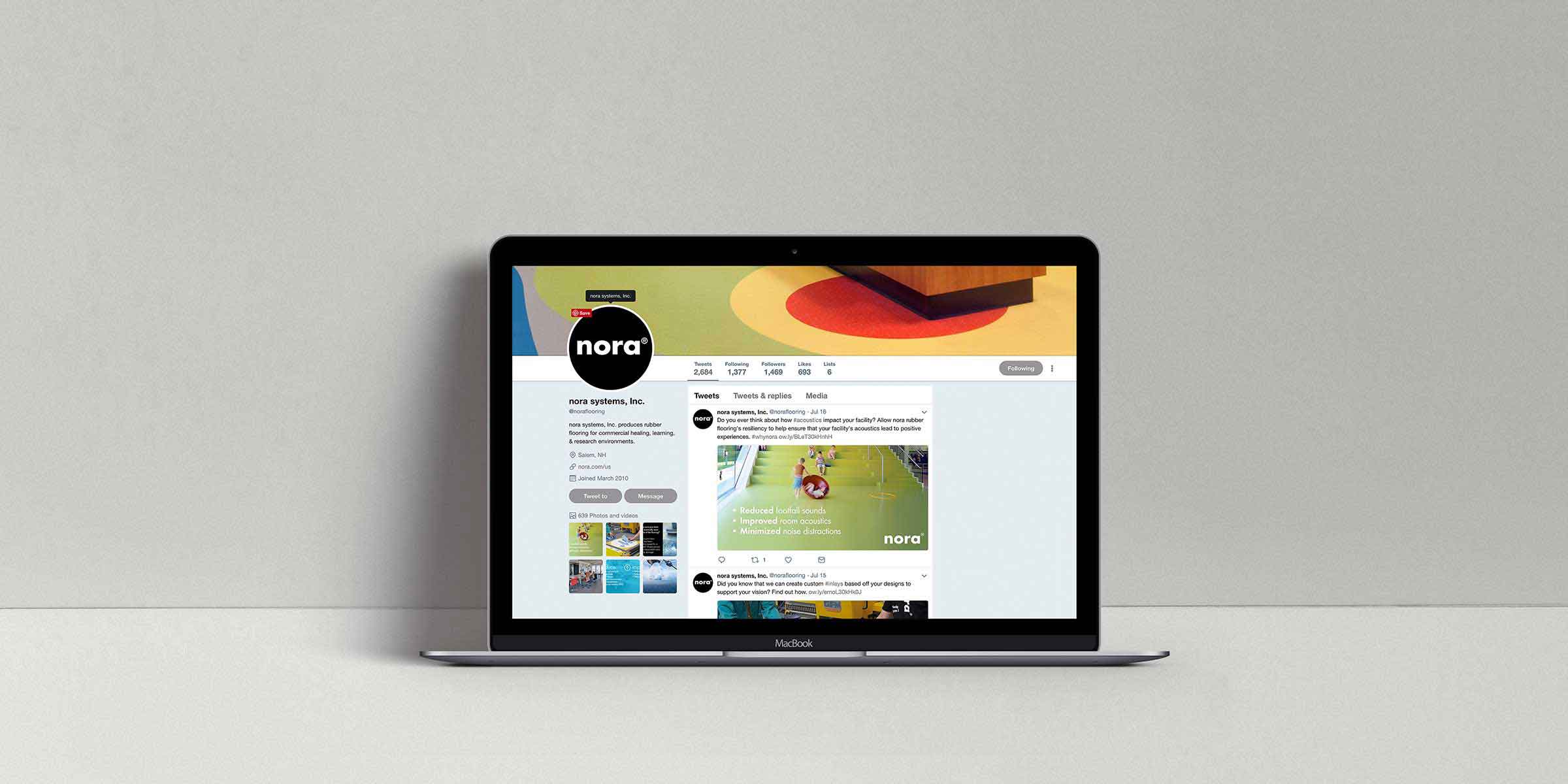 The Challenge
Growing social media following and engagement
nora systems, Inc., global manufacturer of premium rubber flooring, wanted to enhance its social media presence on LinkedIn, Twitter and YouTube. The goals of their social media program were to grow followers and increase engagement on all platforms via organic and paid tactics.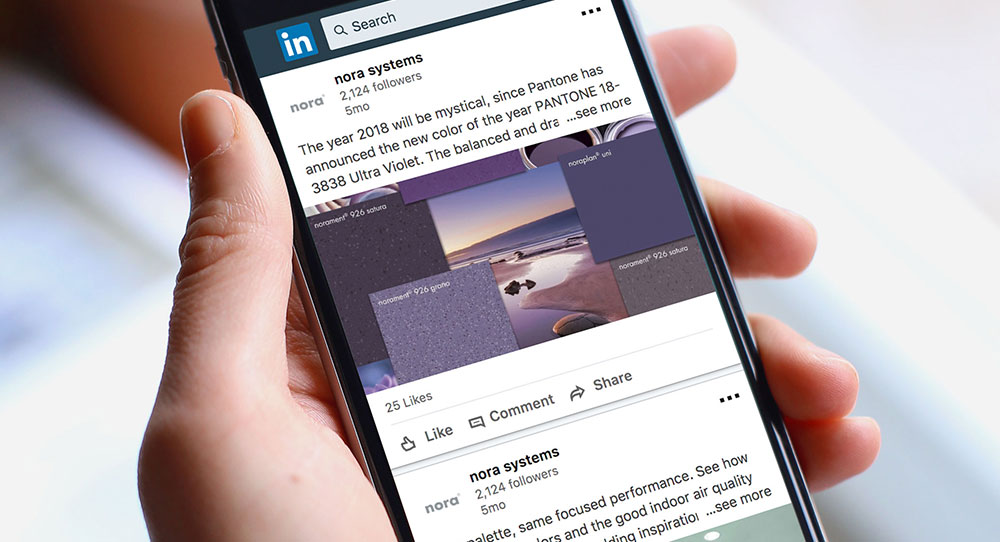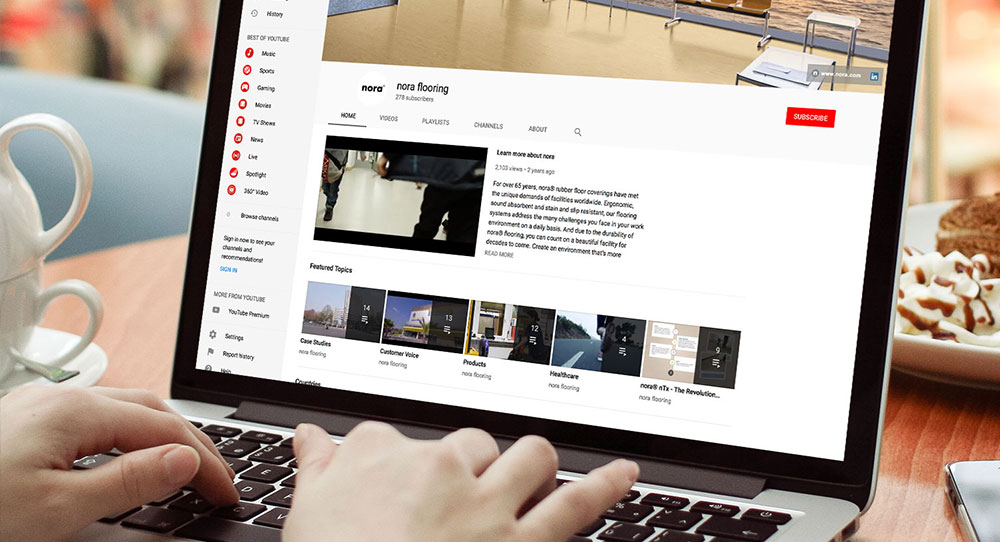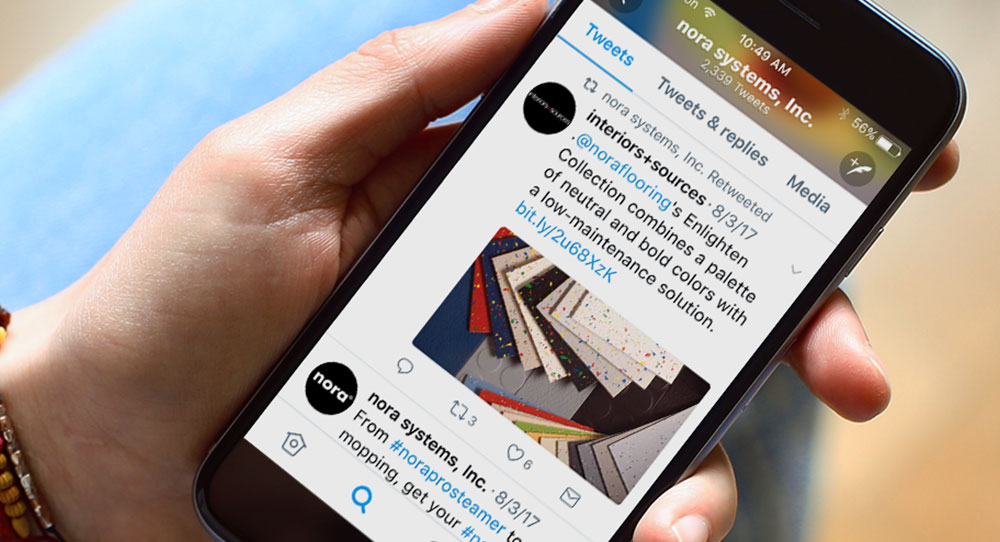 The Solution
Our approach: boost frequency, launch a paid effort and optimize
Godfrey recommended a three-pronged approach. First, we increased activity level. We upped LinkedIn to five posts per week. For Twitter, we created specific hashtags to correspond with posts (#TuesdayTechTip, #FlooringFacts, #DidYouKnow) and a follower strategy to help organically grow following. We evaluated the content receiving most engagement and shifted focus to those topics.
Second, we launched a paid media effort using LinkedIn due to its ability to target companies, job titles, skills, contact list and more. We also cross-promoted the YouTube channel via organic posts and featured specific videos to be used as LinkedIn sponsored posts. And finally, to track progress, we created a social media dashboard for a quick at-a-glance view of key metrics
The Results
Followers increase, as does social media traffic to the website
After one month of applying the new approach, the LinkedIn engagement rate was up 60% with organic posts compared to the previous month. The paid promotion on LinkedIn really expanded reach with more than twice the number of impressions the organic posts received. Followers increased on Twitter and LinkedIn, and subscribers increased on YouTube. And combined social media traffic to nora.com/us increased by 40% in the first month. Most importantly, we began making adjustments to content, focusing on specific topics, editing the tone of posts and remaining consistent with use of hashtags.
Nora's team was very pleased with the results. "This all came out fantastic!" said Tasha Hughes, Marketing Specialist, Public Relations, nora systems. "Much easier to review, and I love the addition of the #TuesdayTechTip & Did You Know? pieces. Thanks for moving us forward!".
Doubled LinkedIn reach via organic content and paid promotions
Services
Video
Media Planning and Buying
Social Media Management
TAKE THE NEXT STEP
We're an agency that knows what it takes to overcome the challenges B2B industries face. If you're ready for marketing that really works, we are too.