nora
NORA® PRODUCT LAUNCH EVENT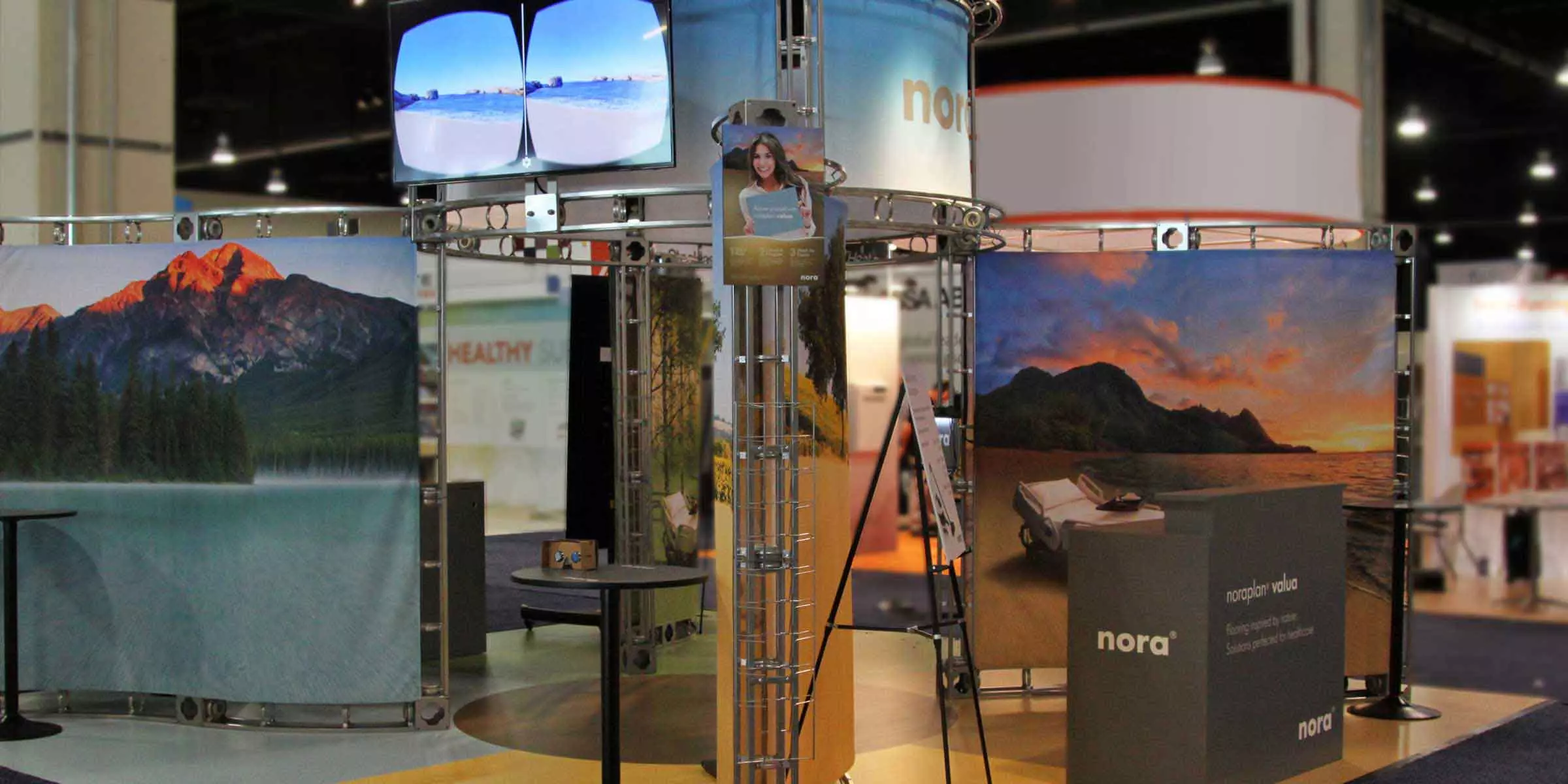 The Challenge
Reaching the healthcare market with innovation and imagination
noraplan® valua was created by nora systems, Inc. to bring a natural atmosphere to the often cold and sterile healthcare space. All while providing an easy-to-maintain surface that offers a virtually unlimited range of design options without the harmful plasticizers and volatile organic compounds found in competitive products. nora® needed a compelling way to introduce this new product at the Healthcare Design Expo & Conference in Washington, D.C.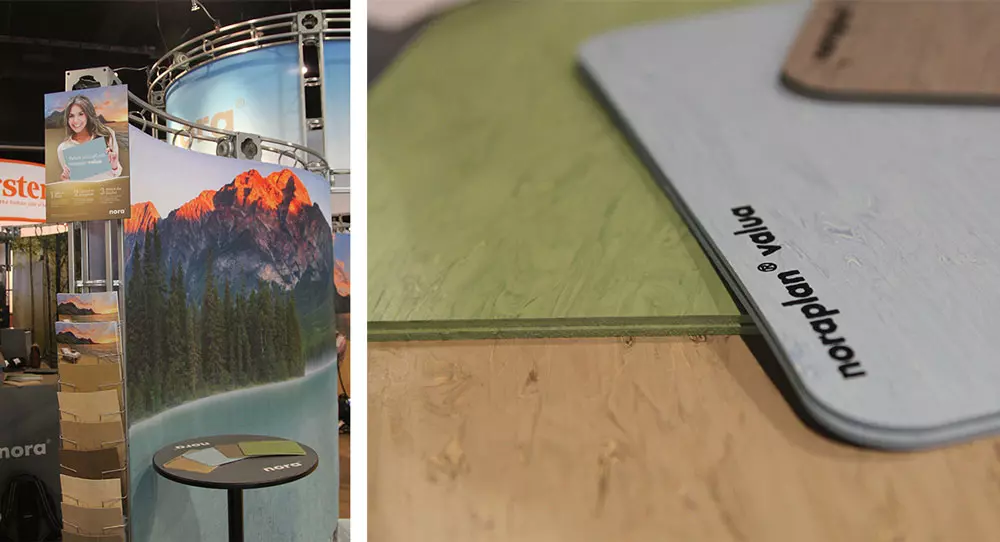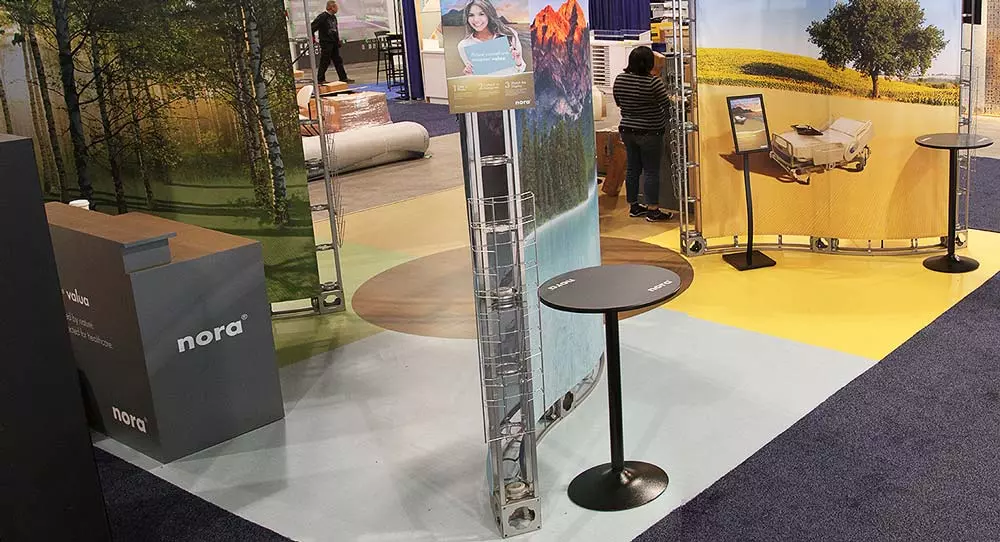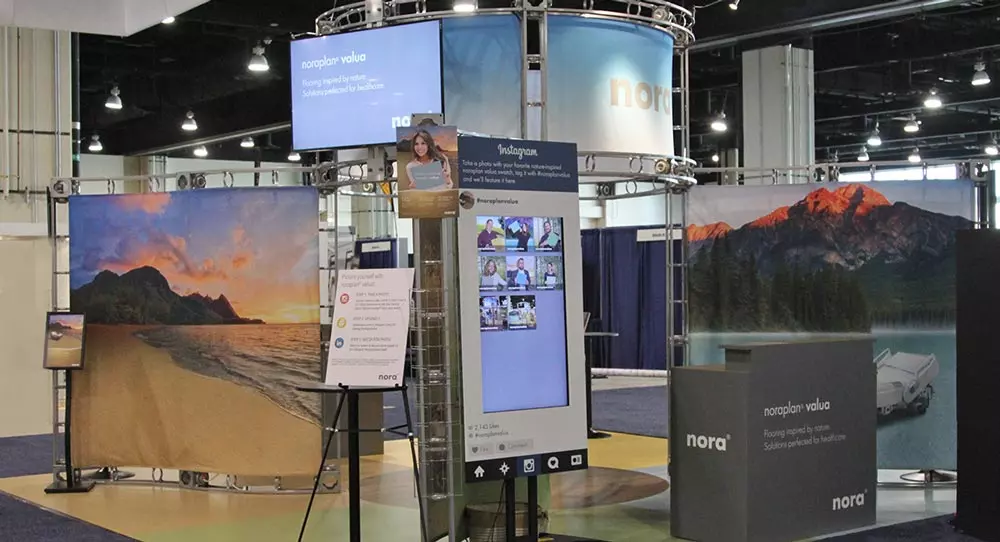 The Solution
Crafting a vivid study in contrasts
We started with visual approach that surreally demonstrates the way noraplan valua infuses a natural aesthetic with high performance for healthcare environments. So we showed common furnishings of the medical space relocated to a natural setting – like a hospital bed overlooking a coastal sunrise. We captured these scenes in several different pieces to create an immersive booth experience. Graphics were printed on natural cloth banners that radiated out from the center of the booth. They were incorporated into product brochures and sample kits that were handed out to booth visitors. But the biggest draw of the booth was the nora-branded Google Cardboard headset, which recreated these surreal environments as an immersive virtual reality experience.
The Results
Leaving a powerful impression
By weaving natural, inviting landscapes with this innovative new flooring, nora granted the Healthcare Design Expo & Conference a glimpse of the natural beauty that noraplan valua can bring to the indoor healthcare environment. The result was an experience that, much like the product itself, transcended the boundary between form and function to create a more engaging, embracing atmosphere.
Services
Sales Promotion and Support
Event Marketing
TAKE THE NEXT STEP
We're an agency that knows what it takes to overcome the challenges B2B industries face. If you're ready for marketing that really works, we are too.