McNeilus
REBRANDING MCNEILUS TO REFLECT THE CUSTOMER'S WORLD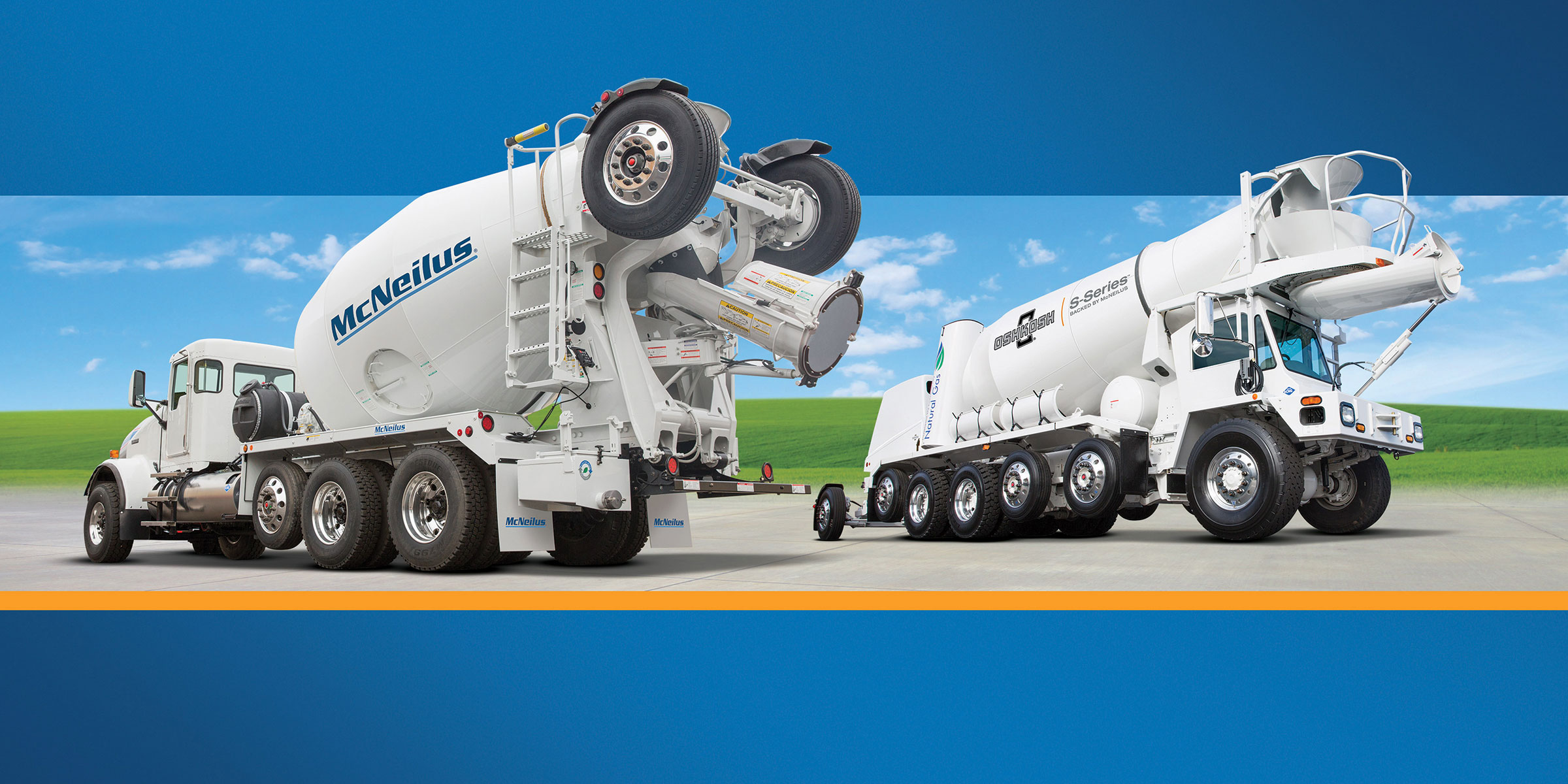 The Challenge
A brand story that's bigger than products.
It was time for McNeilus to shift from selling the product to "selling the house." They needed a brand that stood for highly durable products, but also for the industry's best support network. Their customers told us that no competitor's post-sale service could stand up against McNeilus. So we created an updated brand that shows just how well McNeilus understands their customers.
The Solution
Inspired by the customer's world
In construction and sanitation, bright orange, green and yellow represent safety and close attention. So we blended those colors with an approachable, human voice to create a brand that resonates with the customer's everyday experience. For a logo redesign, we found inspiration in the one place where most end users would encounter the mark: a stencil cut on the back of a truck. We based the new design on this stenciled variation while injecting a contemporary style.
At launch, we needed to tell audiences that McNeilus sees the importance of every customer's job in a way only the customers themselves often do. Refuse haulers are responsible for the cleanliness and health of a community. And mixers make it possible for infrastructure to be built and maintained. McNeilus communications now reflect this understanding - that the quality and maintenance of a vehicle impacts more than just a bottom line.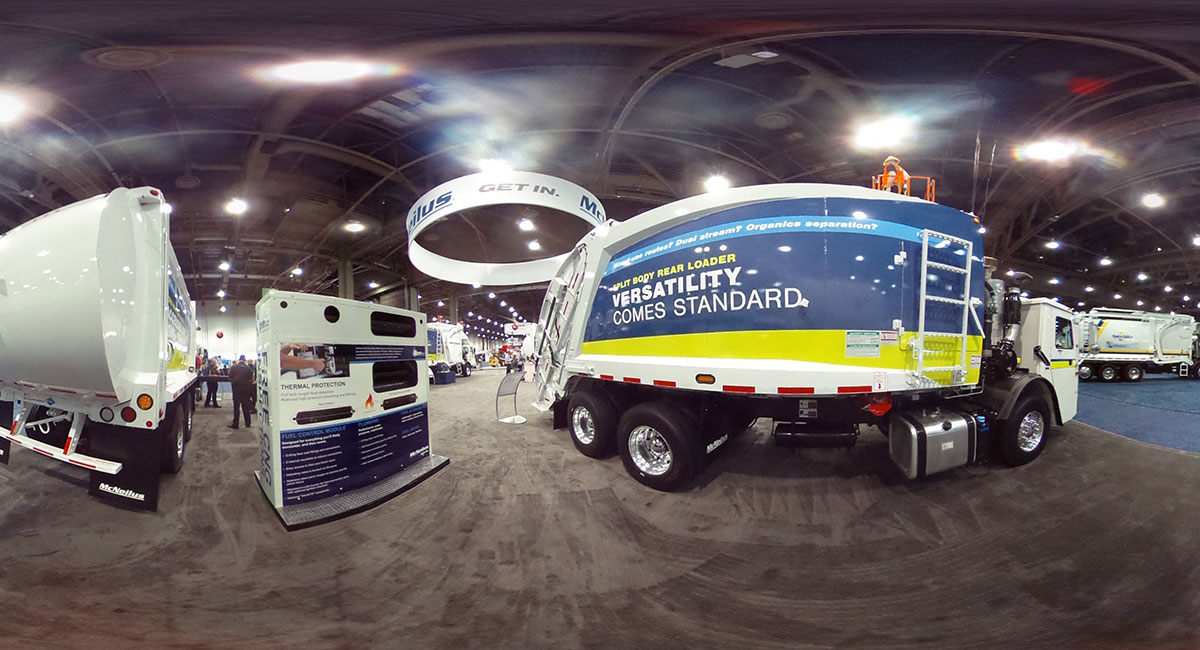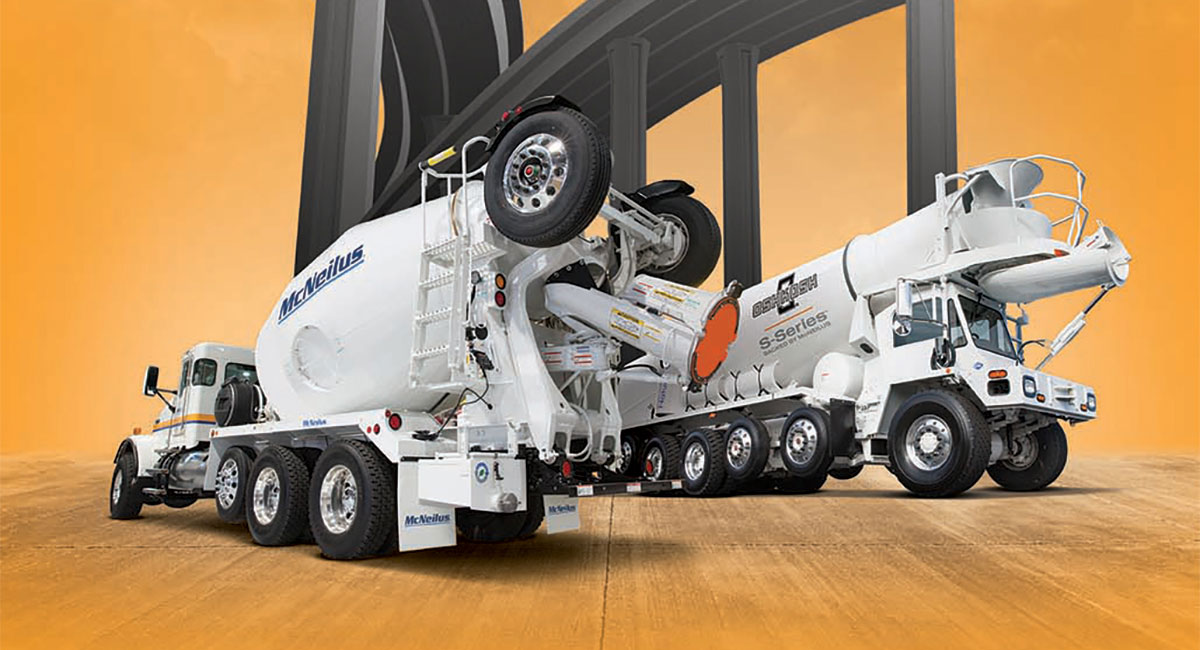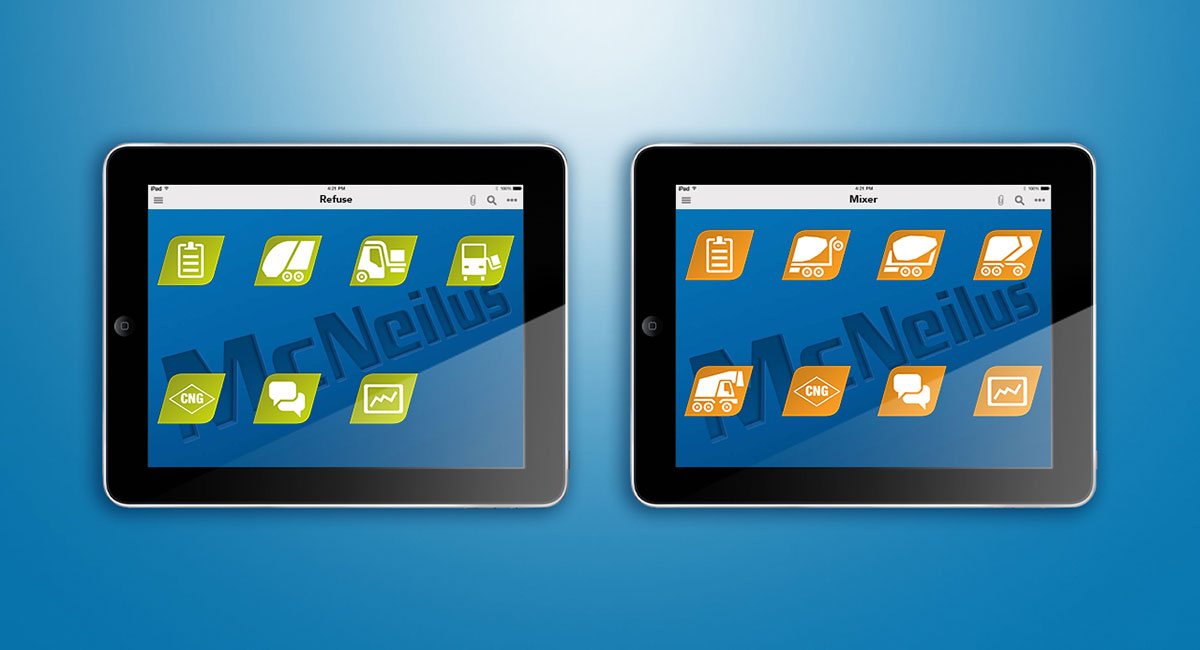 The Results
A confident roll-out
Today, all McNeilus ads, sales materials and other communications reflect a focused visual brand and message. Consistency like this is critical in establishing the brand's market position for current and prospective customers. Now there's no question about what McNeilus stands for: strong products and strong support.
Services
Branding
Research
Strategy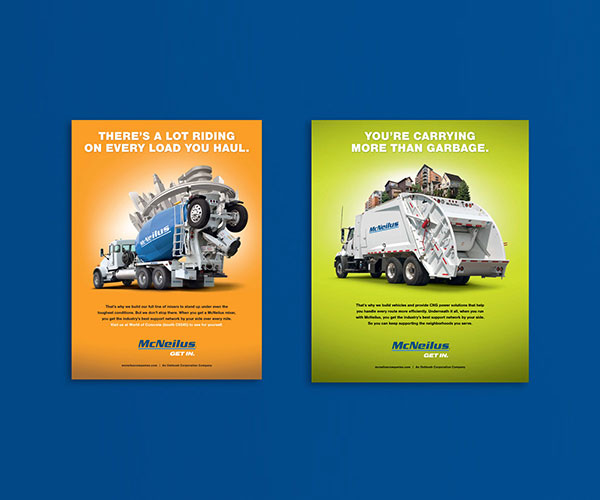 TAKE THE NEXT STEP
We're an agency that knows what it takes to overcome the challenges B2B industries face. If you're ready for marketing that really works, we are too.