Solenis
REBRANDING SOLENIS WITH AN ADVANCED MOTIF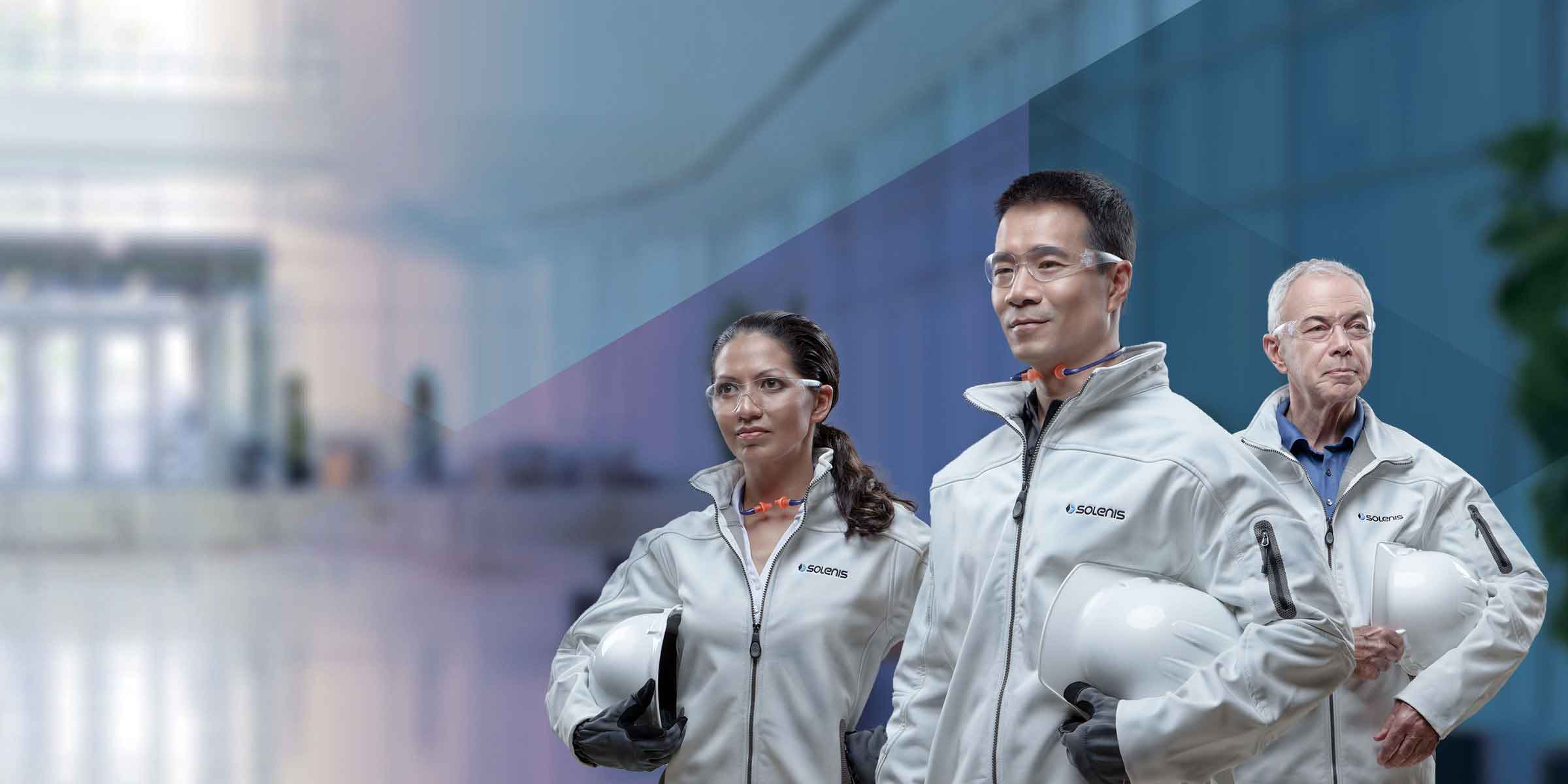 The Challenge
A sleek new brand for a long-respected leader
Ashland Water Technologies was looking to divest its process, functional and water treatment chemistries as well as state-of-the-art monitoring and control systems into a new standalone company. It needed a new name and a new brand to reflect the company's strong reputation for experience, technology and support to contend with heavyweight competitors. The result was Solenis, a sleek brand to represent a highly advanced team of problem-solvers with global reach. We carried the brand concept through a logo, a visual personality and a brand voice—all working together in a profoundly confident brand expression.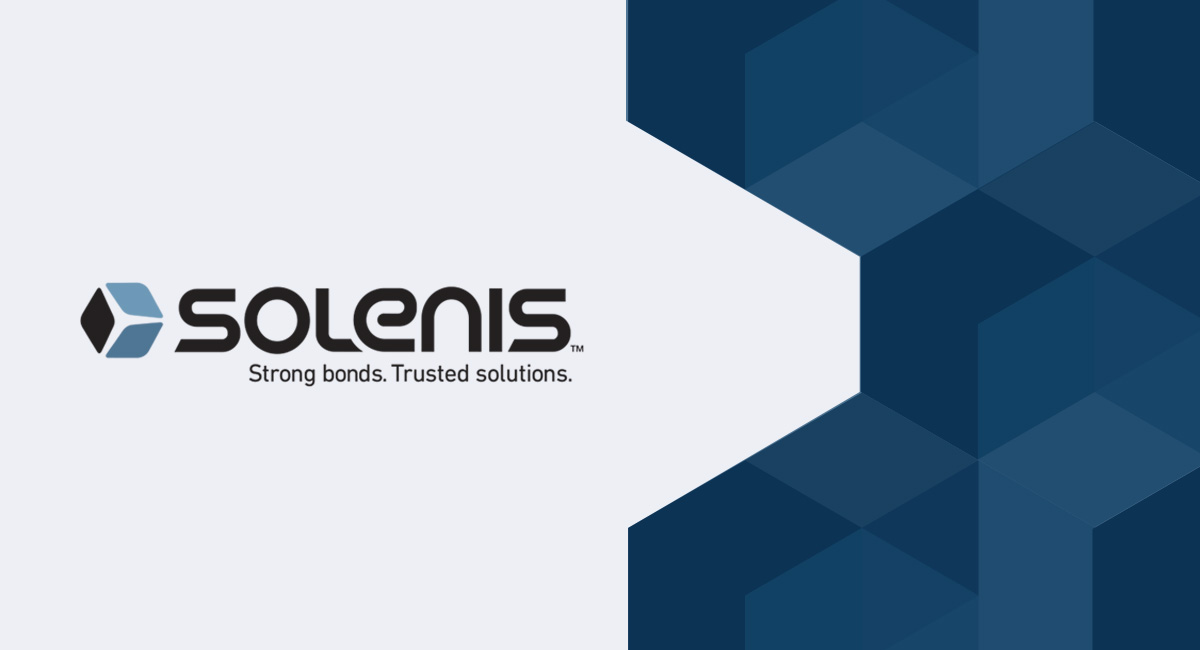 The Solution
An "advanced team" with video, infographics and new social media profiles
Solenis experts offer customers a degree of responsive, innovative problem-solving that's unmatched in their industry. So, we made that team of advanced problem solvers central to the Solenis brand identity—first with the company name and then with the logo design, brand colors and launch photography.
The new brand has helped us drive a total refresh of all marketing communication assets, from print and digital to the company's global facilities. To fuel a very active presence on social media, we produce an ongoing series of informative micrographics that embody the Solenis brand identity. And, at launch, we also produced a short motion-graphic video to introduce Solenis to the world.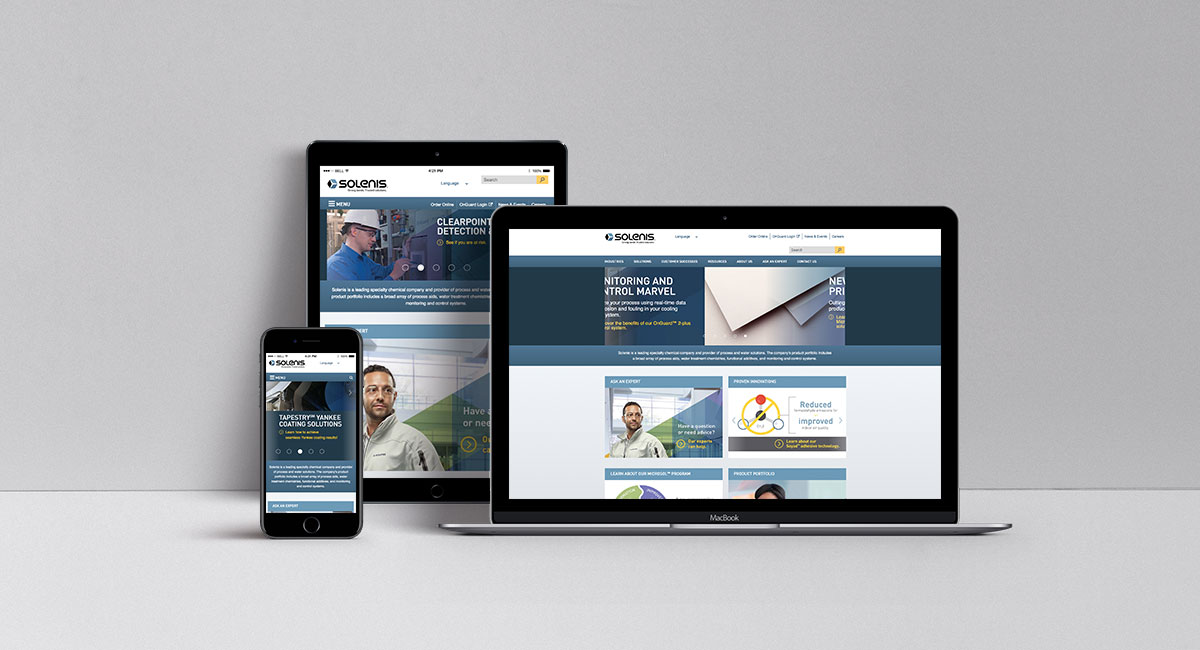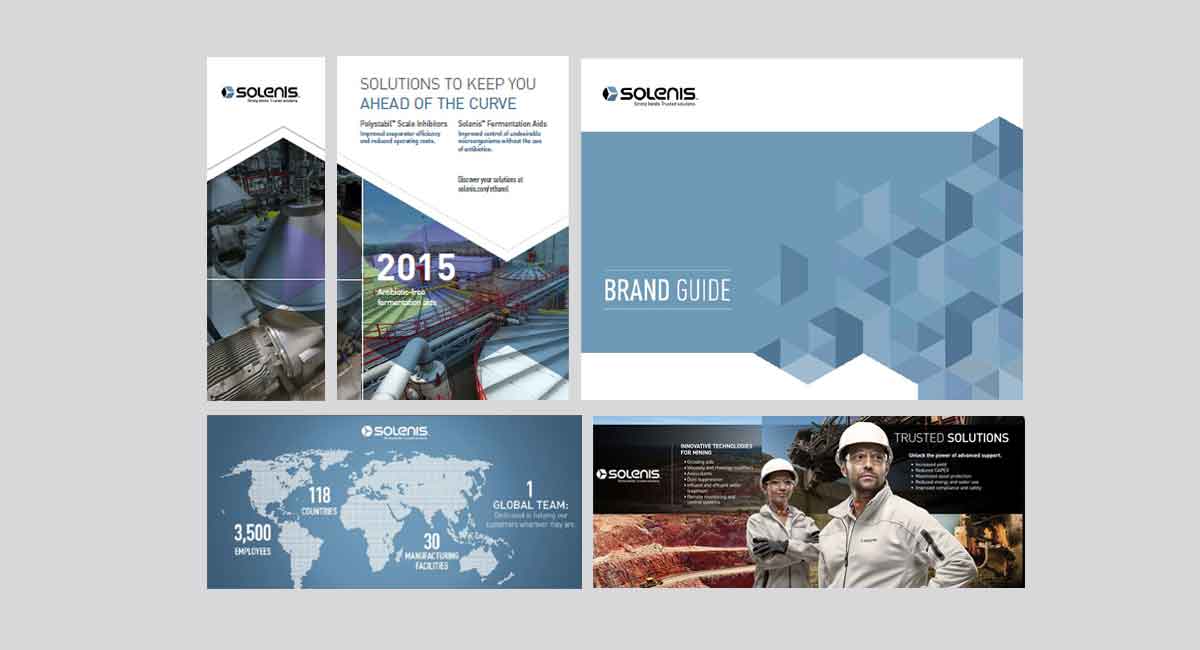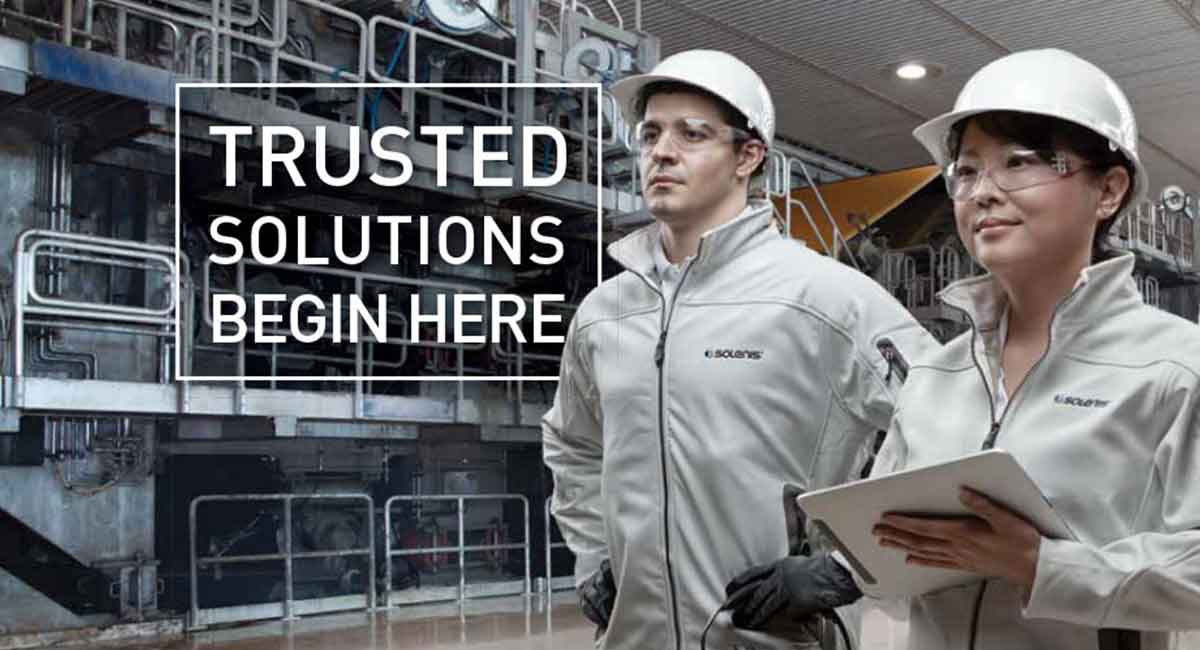 The Results
Customers connected with the team right away
The brand's launch was a success. Although revenues have remained stable at $2 billion, EBITDA has risen significantly. And, in the time since its launch, Solenis has accrued more than 30,000 followers on LinkedIn, and the introductory video received more than 2,000 views. According to the client, the new brand has been embraced across the organization; it's a truly iconic banner for a truly advanced team of industrial problem solvers. The program has also solidly positioned the company to launch its next-generation platform of OnGuard™ controls, which will be enhanced by predictive analytics.
30,000
LinkedIn followers
2,000
views of introductory video
Services
Branding
Content Creation
Research
Video
Campaign Planning
Public Relations
Identity and Logo Design
Internal Campaign
TAKE THE NEXT STEP
We're an agency that knows what it takes to overcome the challenges B2B industries face. If you're ready for marketing that really works, we are too.