News
Godfrey Offers Marketing to Complex Industries Guide - Interactive PDF
Publish date: Mar 16, 2021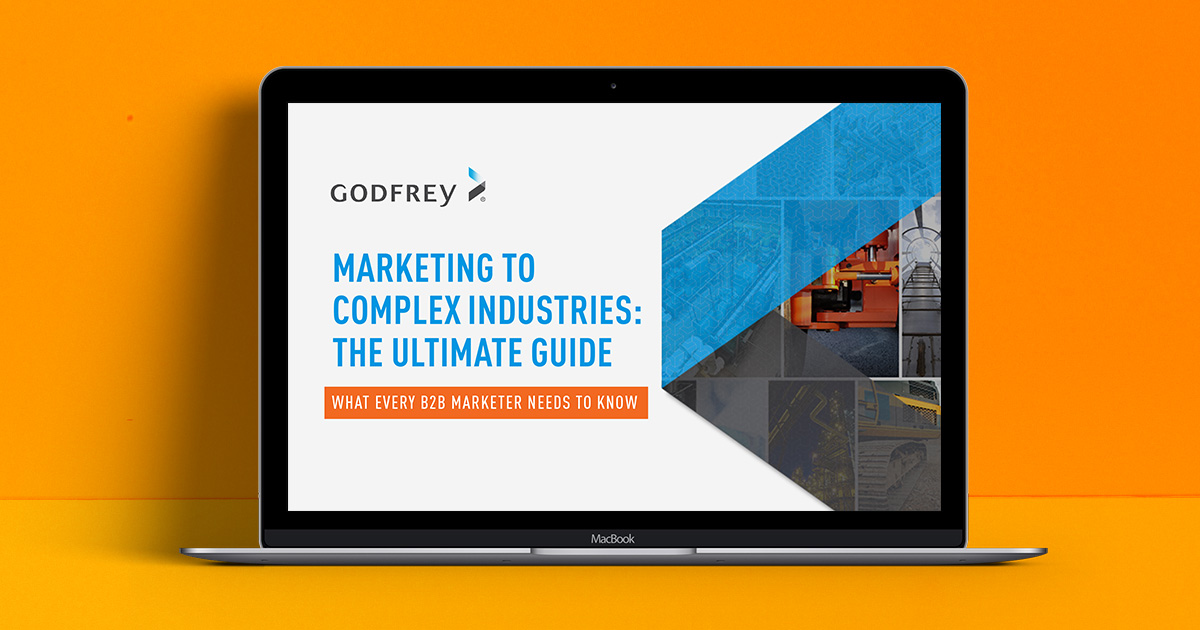 We're excited to announce our e-book, Marketing to Complex Industries: The Ultimate Guide, is here! Our new interactive PDF tackles some of B2B marketing's toughest challenges, such as navigating multiple decision-makers and selecting the right KPIs.
"At Godfrey, B2B marketing is in our DNA. For decades we've worked with brands in some of the most complex industrial markets, like life sciences, chemicals and the built environment. Now our team has taken its deep experience and compiled a one-stop resource to help B2B marketers increase leads, boost sales and raise brand awareness," said President Stacy Whisel. "Whether you're new to B2B marketing or want an insider's perspective on the rapidly changing B2B world, this e-book is the place to start."
The 58-page guide covers everything a B2B marketer needs to consider:
Landscape
Audience
Strategy
Connection
Content
Channels
Results
Pulling It All Together
Marketers can use the e-book's in-depth resources to help tell their brand story in an authentic way that leads to real results, from turning customers into partners to achieving business goals.
Check it out: Download Marketing to Complex Industries: The Ultimate Guide.
To explore more insights and stay on top of the latest in B2B marketing, listen to our Marketing to Complex Industries podcast and take a look at our blog.