Resource
Marketing to Complex Industries: The Ultimate Guide
Publish date: Mar 15, 2021
|
Reading time: minute

s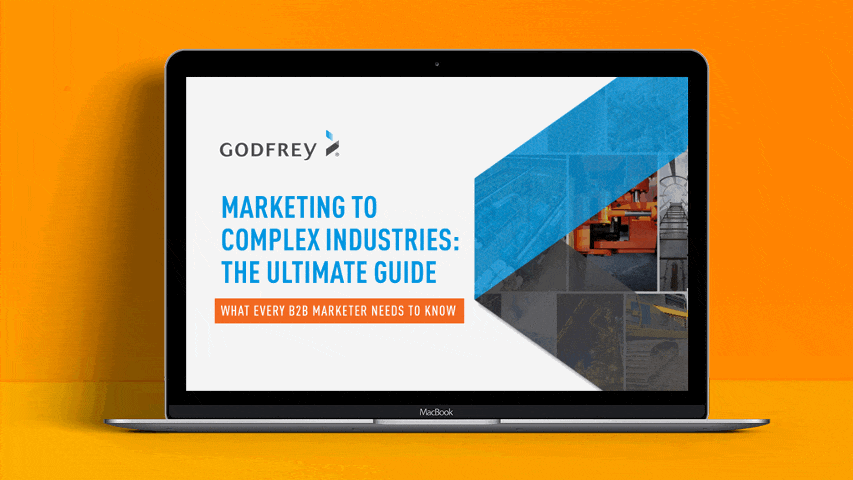 Nobody said B2B marketing would be easy. As a 100% B2B marketing agency, we know (like eating spicy wings) it's not for the faint of heart.
For decades we've worked with top brands in complex industries, like life sciences, chemicals, heavy equipment, manufacturing, material handling and the built environment.
Now, our B2B experts have compiled that experience into a one-stop e-book. From understanding the industry ecosystem to making the most of media choices, this interactive PDF will help you tell your story in an authentic way that resonates —for real results.
Download e-book