News
Godfrey Promotes Einfrank and Harris
Publish date: Mar 29, 2022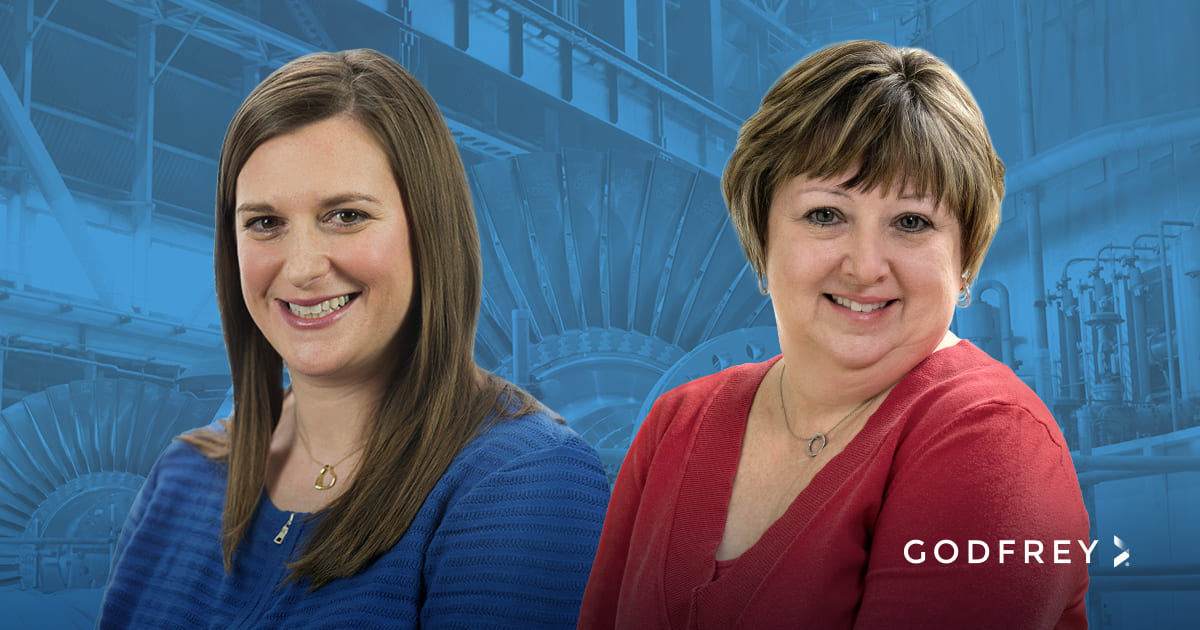 Godfrey is pleased to announce two of its B2B marketing communications professionals, Melissa Einfrank and Donna Harris, have earned promotions to team leadership positions. Melissa is now Director of Public Relations and Donna is Director of Strategy.
Melissa brings to her role a track record of PR program execution and growth, as well as the ability to build robust client, media and influencer relations. As Director of PR, Melissa plays a key role in setting strategic vision, as well as in leading our internal PR team and driving continued integration between public relations and other channel marketing efforts for clients. A graduate of Ithaca College, she joined our team in 2009. Melissa assumes the role previously held by Steve Graham, who retired in February after 29 years at Godfrey.
Donna has served as a valuable strategist here at Godfrey, leveraging her deep industry and audience knowledge and diving into overarching B2B trends such as the growing importance of environmental, social and governance (ESG) considerations across numerous industry segments. In her new role, she will continue to shape and evolve the strategy group and will lead the development and execution of team goals and initiatives. In addition, Donna has a passion for mentoring and has spent the past several years developing and leading our Godfrey mentoring program. A graduate of Albright College, she joined our team in 2014.
Please join us in congratulating Melissa and Donna on their well-earned promotions!