News
Godfrey Team Achieves Episerver Certification
Publish date: Apr 07, 2021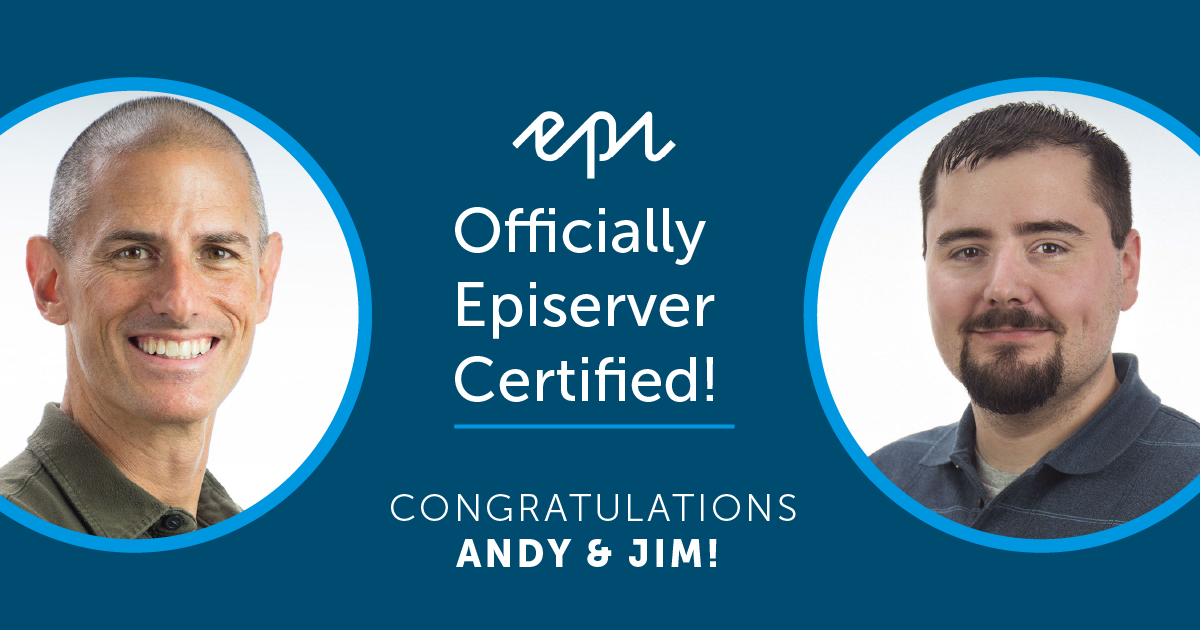 Congratulations to Andy Osika, director of web development, and Jim Rittle, senior software development engineer, who recently became Episerver certified. Along with their individual certifications, Godfrey is now an Episerver partner.
As a Digital Experience Platform (DXP), Episerver (now Optimizely) empowers companies to unlock their digital potential through its world-class content, commerce, personalization and experimentation solutions. The Optimizely Digital Experience Platform™ enables organizations to develop greater customer lifetime value, grow brand affinity and increase revenue.
"Delivering a great digital experience is more important than ever," said Stacy Whisel, president of Godfrey. "As an Episerver (now Optimizely) partner with certified team members, Godfrey continues to provide the tools and expertise to help B2B marketers connect with their customers."
In Gartner's 2021 Magic Quadrant for Digital Experience Platforms, Episerver (Optimizely) is recognized as a Leader for the second consecutive year, ranking among the top 3 DXP players in the market.
"This is not an easy certification to earn, but we're not at all surprised that Andy and Jim achieved it," said Whisel. "We're thankful for their hard work, fascination for learning and drive to create the best experience for our clients. Congratulations, Andy and Jim, on this tremendous accomplishment."
For more information about Episerver (Optimizely), visit Episerver.com. To learn more about Godfrey and how we create engaging digital experiences for our B2B clients, check out our digital and web articles! Have questions? Get in touch.