Blog Post
Five Lessons Marketers Can Learn From Superheroes
Publish date: May 31, 2019
|
Reading time: minute

s
Be your own B2B marketing superhero with five lessons inspired by comic book blockbusters. The larger-than-life stories translate to our daily work life in ways you might not expect.
For over two decades, superhero stories have been a staple at the movie theater. Whether you prefer Marvel or DC Comics, solos or team-ups, there's a movie (or a whole franchise) for you.
One of the best things a superhero movie can do is make the fantastic relatable. Marketers can learn a lot from the big screen and connect those ideas to the (mild-mannered) work we do every day.
Here are five lessons marketers can learn from superheroes.
1. Approach the work with empathy.
Superheroes often have incredible powers, but they still relate to the communities they protect.
The Flash shows compassion for his adversaries by trying to talk to them before fighting them.
Wonder Woman leaves her home to help end a war, because she knows people are suffering.
Superman serves as inspiration and hope to people all over the world.
All of this comes from caring about people and making an effort to understand them.
No matter what kind of marketing program you're working on, it's important to understand who you're talking to. In B2B, we work with technical companies and complex technology, but that doesn't mean our communication has to be technical and complex all the time. If we want to be successful marketers, we have to give people information that's relevant to them, in ways that makes sense to them. This is where empathy comes in. Without it, we can't connect with audiences on an emotional level.
2. Do your research.
In cities like Gotham and Metropolis, research is a must. It's the way good guys prepare for challenges, learn what they're up against and solve problems.
The same is true for marketers. We don't need a secret headquarters with a bank of super computers (though, that would be cool), but we do need to learn about what's in play—What matters to audiences? What message will resonate? How can we help customers solve problems?
That's where research comes in. Research is the backbone of marketing strategy. Looking into competitors, interviewing people in key roles, developing surveys and reviewing user data are all methods marketers use to understand audiences, products and market opportunities. Those insights help us set a strong strategy, including goals and how success will be measured.
3. Build the best team for the job.
Some superheroes always work solo, but that isn't always the best solution. Depending on the challenge, it's better to work as a team. Even more importantly, it's better to understand what you need to achieve your goal and then build the best team to do it.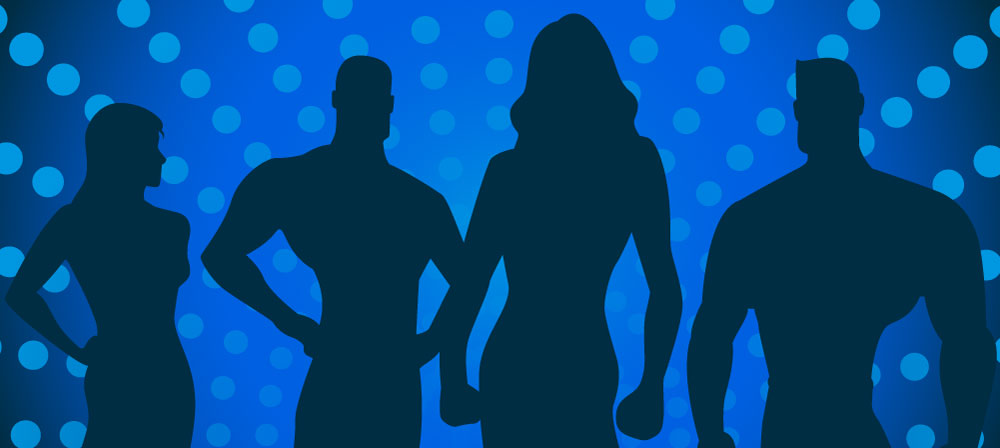 A superhero team might need super strength, invisibility and flight. Your marketing team may need brand strategy, copywriting, design and web development. When a new project starts, identifying resources up-front helps ensure the project will have necessary support. And, kicking off a project with the right people will help the team start on the same page and work together seamlessly.
The first task is understanding what the project needs. Then assign the appropriate people so the team can produce great work.
4. Learn to adapt.
No matter how much you prepare, things may deviate from your plan. We have to be ready to move with the changes.
Superheroes adapt by paying attention to their environment, watching the other players in the field and rethinking their strategies.
Marketers can do the same. Sometimes a market development means you have to change something about your work – maybe you have to adjust messaging or rethink how you're going to reach the right audience. The key point is adapting as needed so that you can reach your goals.
5. Look for ways to be better next time.
In the same way that a superhero's work is never done, marketers aren't finished after a trade show ends or a product launches. We review metrics, evaluate if we met established goals and then see what we can do better next time. We keep learning and looking for opportunities to improve.
Marketers can learn a lot from superheroes—from making an effort to understand people, to building the best team for the job, to looking for ways to improve. Even though superhero stories are larger than life, we can use them as inspiration for successful marketing.
Godfrey Team
Godfrey helps complex B2B industries tell their stories in ways that delight their customers.