Blog Post
Amazon for Business
Publish date: May 12, 2015
|
Reading time: minute

s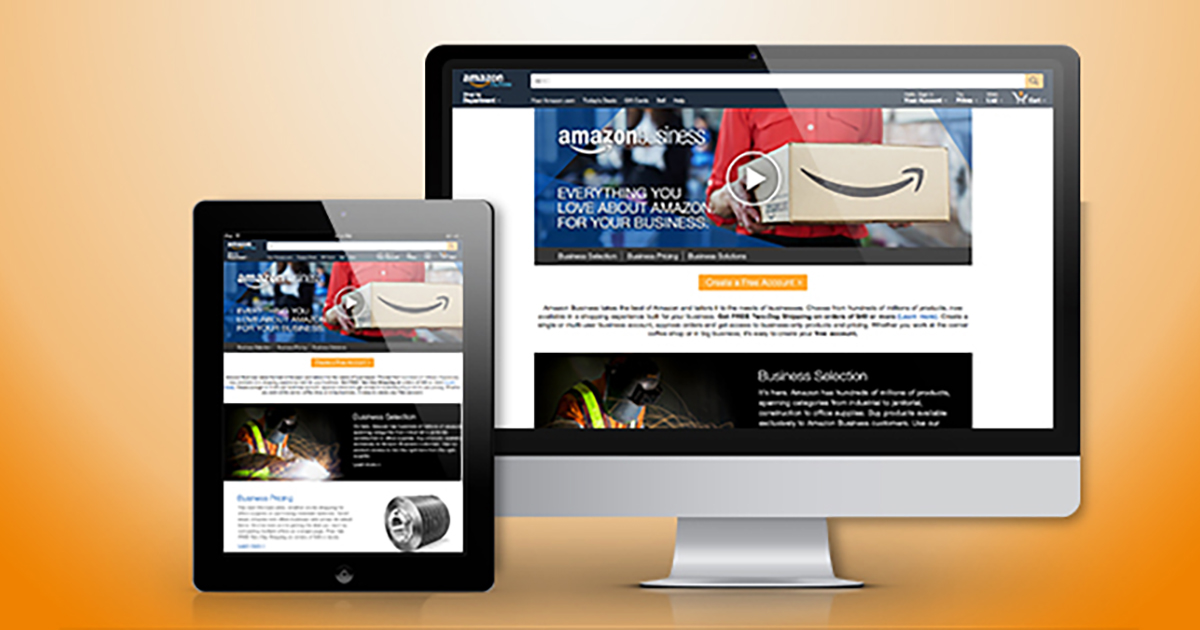 Amazon Business is mirrored after Amazon.com, and B2B manufacturers and distributors should take note.
Launched recently, Amazon Business will replace Amazon Supply, their former marketplace within the B2B space. This is not a totally separate site like Amazon Supply was. There are over 45 storefront categories from laboratory supplies to material handling equipment. Amazon Business is mirrored after Amazon.com, and B2B manufacturers and distributors should take note. Why?
Amazon is rated as one of the world's most admired companies, and a lot of that has to do with their outstanding user experience. They have set the standard for what shoppers expect in an e-commerce platform. Amazon Business will offer that same experience for B2B buyers.
Some of those advantages include:
Search – Potential buyers will be able to search by type of product but also by product identifiers like manufacturer and distributor part numbers (MPN/DPN). Imagine pulling a broken component from a piece of equipment, typing its serial number into Amazon, and ordering a replacement with the click of a button.
Immediacy – In a lot of cases next-day shipping is available, but there are millions of products that have free 2-day shipping when you spend over $49 on an order.
Product reviews – Similar to the B2C experience, searchers will be able to see what other buyers think about a product because Amazon Business will offer the opportunity for customer reviews. This may make some B2B sellers quite nervous, but it is something that the B2C world has been dealing with for a long time.
Comparison shopping – Feeling like you are getting the best deal is relevant even in B2B. Potential buyers will also be able to compare prices by viewing multiple offers from sellers on a single page. Companies that decide to list their products on the site can target offers based on the type of business and by quantity ordered.
Live expert chat – Amazon plans to roll out a chat function that lets buyers consult with representatives from the selling company. This type of support is vital for a complex B2B purchase decision. Asking a representative about detailed specs or compatibility with other equipment can really expedite a sale.
Multi-user accounts – The entire buying team can be involved with the ability to build in workflows and approval processes.
B2B buyers expect the same seamless and positive online shopping experience that they are used to in their personal lives. And the number of B2B sales done online is continuing to grow, according to a recent Forrester study that says that 30% of today's B2B buyers complete at least half of their work purchase online. That number is expected to almost double by 2017. So B2B companies who are looking to sell B2B products online need to align the ecommerce experience to what is now expected. If they aren't prepared to take it on themselves, then perhaps Amazon Business is worth considering.
Stacy Whisel - President
Stacy serves as Godfrey's president and also oversees the channels and operations side of the agency. Her background in research and media is a key driver for ensuring Godfrey implements audience-focused programs.