Blog Post
Lessen B2B Buyer Risk by Providing the Right Content
Publish date: Jan 28, 2016
|
Reading time: minute

s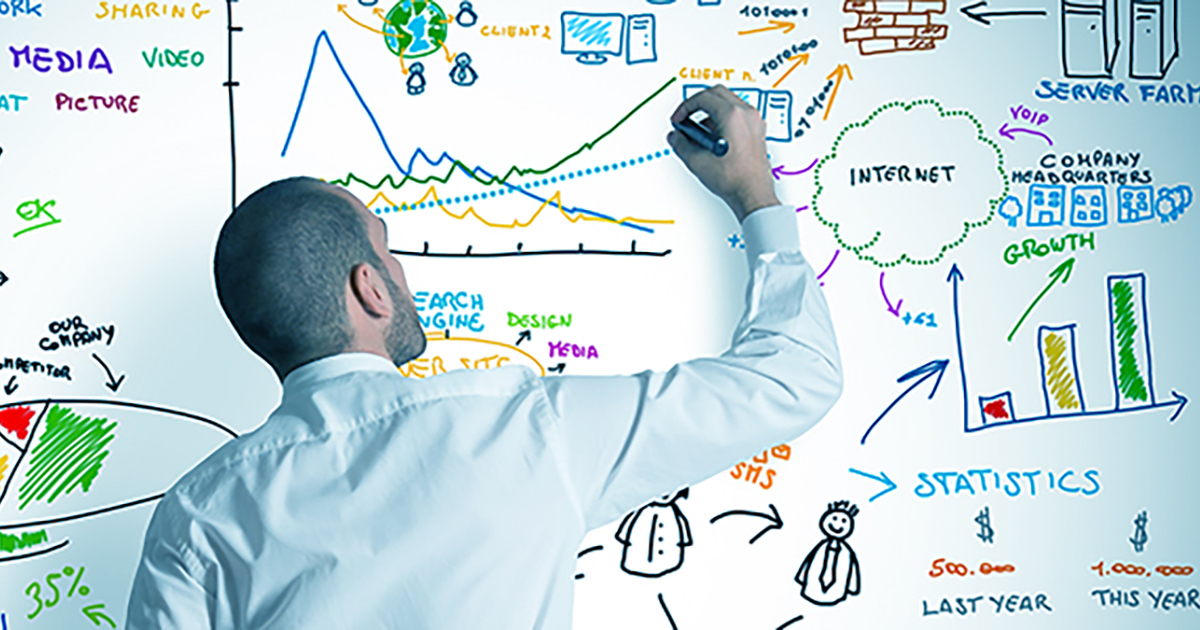 B2B buyers are faced with risks throughout their buying process – minimize it by educating them throughout their buyer's journey.
Think about it – B2B buyers are responsible to purchase large ticket items and sometimes make multi-million dollar purchases. They are people like the director of IT, who is recommending his company implement a new ERP system, or the facilities manager who is recommending a new HVAC system for a commercial building complex. For most B2B buyers, the risks and implications are very prevalent. If they make a mistake, both their career and company could be in jeopardy. Perhaps that is a bit extreme, but in certain cases, it's a harsh reality. B2B buyers want to make the right choice for their company. As B2B marketers, it's important to understand the B2B buyer, their motivations and their journey. So let's take a look at their process for evaluating and investing in high-risk purchases.
B2B Buyers Start with Research
B2B buyers need to do a lot of research and be well-educated on the products, services or technologies they are recommending. They also seek to understand the competitive set – what are the key differentials for each competitor and why should they recommend one solution over another. They want multi-dimensional information from lots of sources, including, but of course not limited to:
Case studies about relevant applications
White papers demonstrating thought leadership
Technical specifications that match requirements
Videos to show how things work
Podcasts (which are making a comeback)
Customer reviews or references that build credibility and confidence
This research helps them summarize their findings and sell their solution internally to a number of different stakeholders. So what does all of this mean for B2B marketers and brands?
Understand the Buyer's Journey
When you couple the high-profile nature of making key buying decisions with the changing customer journey – or buyer's journey, it's more important than ever that marketers have the right content available online to support B2B buyers during the research stage. B2B buyers will complete 50 percent to 80 percent of their research (most of which is done online) before ever reaching out to talk to a salesperson.
If marketers want their brands to compete or even make it into the consideration set, they need to have content available that aligns with the buyer's needs. Every marketer should be mapping the buyer's journey, understanding the risks and implications associated with purchasing their products or services, and developing content for their audiences in each stage of the buying process.
Some key takeaways: The content has to be easy to find across multiple devices and easy to understand. It has to help the buyer learn while clearly defining the differentials and benefits of the marketer's solution vs. the competition.
Each time a B2B buyer does research online and interacts with a brand, they leave with an impression of that brand. The brand that stands out the most during the early phases of the buyer's journey is most likely to win at the time of purchase. Make sure you're doing everything you can to support your buyer and instill confidence in their purchase decision.
Erin Michalak - Senior Vice President, Partner
Erin leads a team of account managers and strategists in directing highly relevant, strategy driven programs. With years of client-side experience, Erin naturally understands the challenges our clients face and the results they expect and need.