Blog Post
Energizing Recruitment at Pixelle With a Social-First Campaign
Publish date: Dec 20, 2022
|
Reading time: minute

s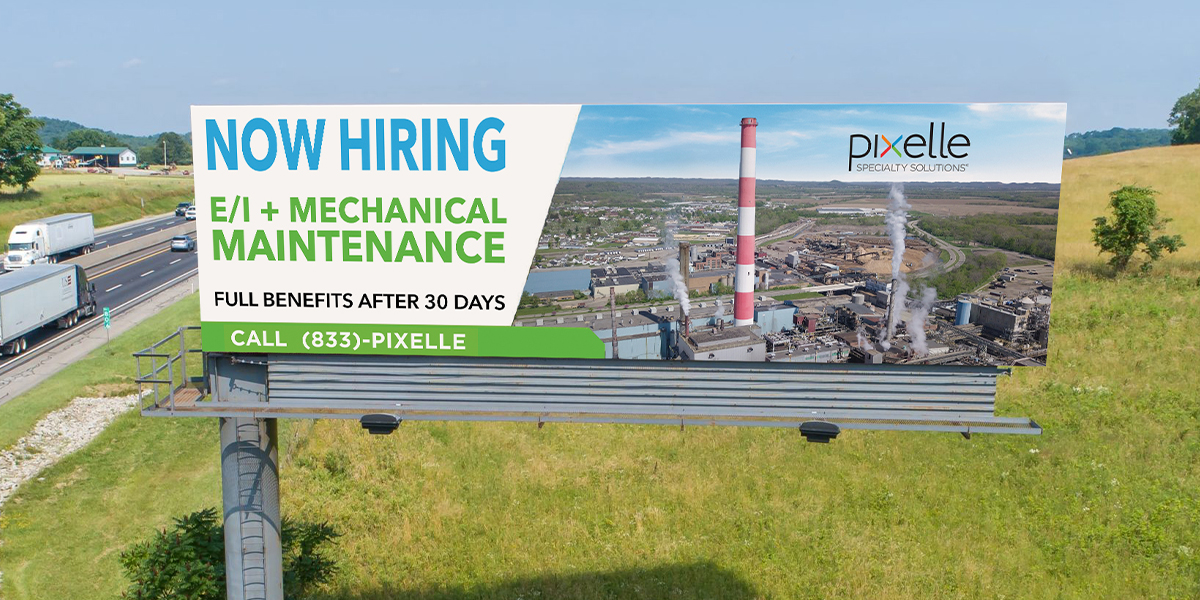 Learn how a fresh take on B2B recruitment with a social-first campaign brought the applications rolling in for a specialty paper mill.
The great resignation, a workers' market, an employment crisis — call it what you will. One thing was certain after the pandemic began: the job market was unlike anything America had seen before, and manufacturers across industries have been struggling to fill key roles for their operations. According to a report by Deloitte and The Manufacturing Institute, U.S. manufacturing is expected to have 2.1 million unfilled jobs by 2030.
Circumstances were no different for America's largest specialty paper manufacturer, Pixelle Specialty Solutions. They needed a way to attract new employees and reinforce the benefits on offer at their mill in Spring Grove, Pennsylvania, in an extremely competitive job market. With on-the-job training and increased wages, they had an attractive offer; now they needed to drive awareness and attract the right candidates.
Reaching the right prospects in all the right places.
Our team here at Godfrey recommended a multi-channel approach to reach a diverse audience — including young people just entering the job market and veteran papermakers with skilled trades. The proposed campaign included targeted social media ads on platforms that would expand their reach, as well as billboards in the local area to support the campaign with general awareness.
To reach a new, younger audience, Godfrey created a short video ad for Snapchat. The video used fast-moving footage from the mill, snappy transitions and text animations, clear benefit-focused language and a catchy, rhythmic music track that in sum reflected a forward-looking culture at Pixelle and spoke to "Life Looks Better With Pixelle." To engage more experienced prospects, Godfrey created animated Facebook recruitment ads that showcased clear, benefits-driven language and imagery from the mill floor.
For the duration of the social campaign, Pixelle also ran billboard ads in a dozen high-traffic locations around Spring Grove to support recruitment. The Godfrey team designed the billboards with bold, clear messaging and striking visuals for maximum impact.
More prospects. More applications.
So what was the result? Social ads on Facebook performed beyond industry benchmarks by almost every metric and the Snapchat video captured more than 650 swipe-ups in one month alone. Digital metrics aside, Pixelle's Spring Grove mill got results where it mattered most: job applications. While Pixelle's other plants held steady in their number of applications received, Spring Grove attracted 2x more applications compared to other locations during the campaign.
Godfrey Team
Godfrey helps complex B2B industries tell their stories in ways that delight their customers.