Blog Post
Help Your Marketing By Helping Sales
Publish date: Feb 20, 2017
|
Reading time: minute

s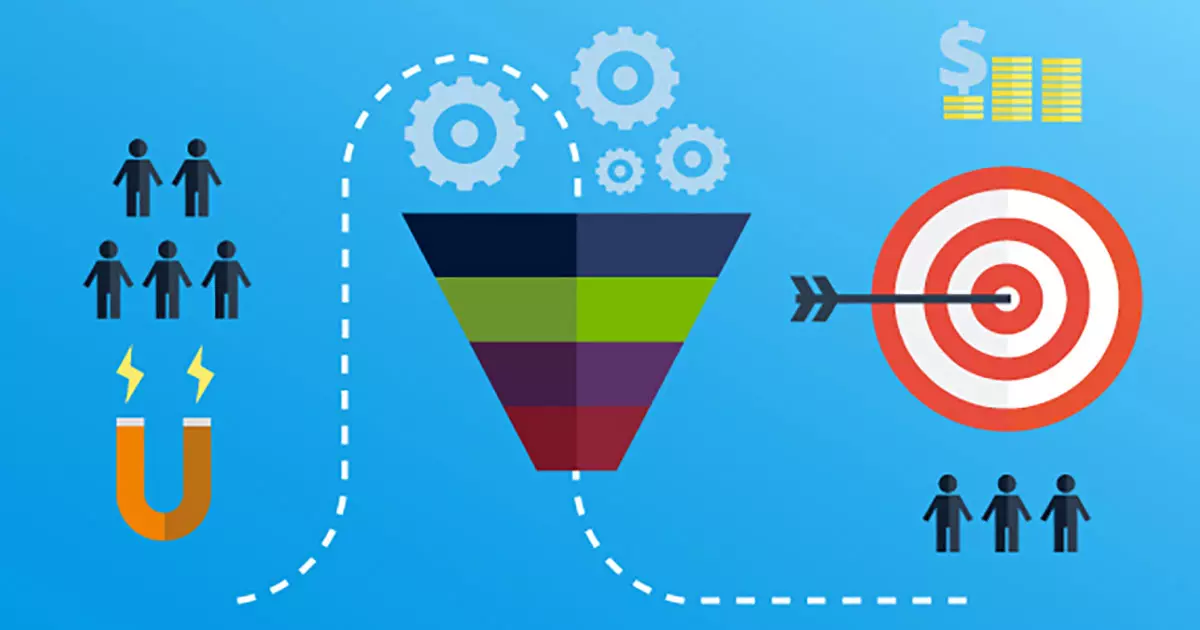 The B2B customer journey isn't a straight line. B2B marketers know they need to help customers navigate a winding path. And one of the best ways to help your B2B marketing program is to help sales. 
The B2B customer journey is rarely a straight line. B2B marketers know that they need to help customers navigate a winding path.
The B2B buyer's journey typically requires multiple types of information at each stage of the journey to convince the target business to make a purchase or investment.
When our clients market and sell highly engineered products or services, it's not just the need for multiple types of information; they also have to account for multiple "travelers."
Each "traveler" has a unique role and responsibility and all have information needs that vary.
Because of the complexity for marketers and our area of expertise, we talk about what marketing can do. But what about sales?
Change is coming
Surely, all manufacturers understand buyers have access to more information than ever before. But not all have truly embraced this. It requires changes that many organizations have not yet accepted, for one reason or another. Regardless of whether the organization embraces change, it's coming. You can't dispute the fact that buyers are more empowered than ever before.
A simple internet search can produce hundreds, if not thousands, of results related to a problem. This allows buyers to be much more efficient. They can consume blogs, user reviews, white papers, case studies, videos, webinars, social media content and so much more.
And yes, there are buyers who are very skilled at researching, comparing options and then making a confident decision. And there are others who seek information only but still need the help of a trusted and knowledgeable professional to make a final decision.
Not just about products
The types of products and services you sell will also influence what can be completed in a self-guided journey and what requires human interaction. In many cases, it's not buying a single product that is important.
It's how that product will be used in a larger system or how a system will be used within a larger process. This requires collaboration between a buyer and seller.
If every purchase could be made solely at the hands of the buyer, then this post would be pointless and we would be talking about the death of one million B2B sales jobs by 2020, as reported by Forrester Research.
But you know not everything is that simple, especially in the complex world of B2B. Now we are focusing on those 3.5 million B2B sales professionals who will be left standing.
How you can help sales
Encourage sales to become a content contributor. A lot of valuable information can be uncovered from sales interactions. Sales emails, presentations and proposals can help you discover common topics sales professionals are covering with customers.
This could be used to influence your marketing efforts and help enable buyers throughout the journey, especially if the content is designed to convert customers. Why not share it?
Not everyone will reach a salesperson, so find ways to help increase the reach of your experts.
Peel back the layers to your marketing program. Share the plan. Give salespeople a preview of what data and tools you have. Talk about what you are doing that could help them be better prepared for a customer call.
I live at the intersection of marketing and sales, and I love having access to our marketing automation platform. I can see who is doing what and use that to my advantage.
You are doing the sales organization and the customer a huge disservice if you are managing up to 70% of the buying process and only turning over a lead with basic contact information.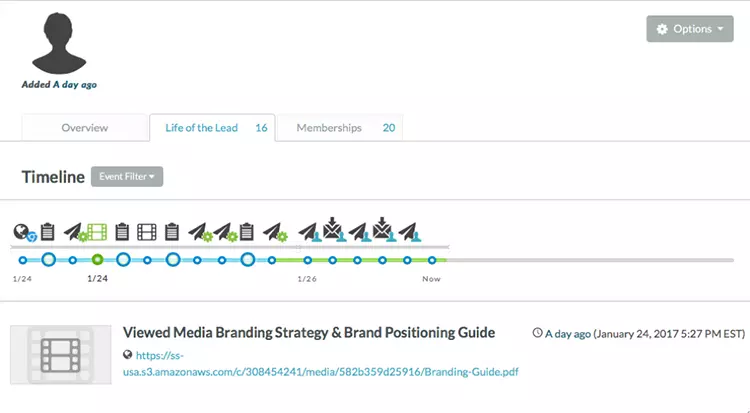 This page from our SharpSpring marketing automation program shows the level of detail you can see about a prospect's visits, views and downloads.
Help Sales become more knowledgeable. If buyers are completing as much as 70% of the buying process before reaching out, the last thing a customer wants is someone who can only read from a playbook or brochure.
Customers will likely seek technical advice and it's the sales person's job to deliver or orchestrate this interaction. This will help build trust and improve the buyer/seller relationship.
Make sure your sales team is set up to respond effectively to the leads you're generating. Seek out the sales leaders and express a sincere interest in helping them close more deals.
Get them on board and then work to bring marketing, sales, product, engineering and customer service together into a cohesive selling team. Tim Sanders, author of Dealstorming has a great perspective on this team sport.
Let the cameras roll. We know how powerful video can be. Each salesperson likely has a laptop and most new laptops have webcams.
There are dozens of tools out there to help salespeople record and send video to their customers through their CRM or email platform. Turn your salespeople into camera seeking, video producing machines.
With most tools, you can track various metrics to see what works and again, look for ways to incorporate this into your marketing program. Low-cost video delivered!
Opportunities to help sales adapt to the new buyer's journey are endless. By helping them, you will help your marketing organization.
You will become more strategic and, in the long run, be credited with influencing outcomes. This will help you make the shift from a cost center to a source of revenue generation.
Josh Albert - Vice President, Business Development
Josh heads up our new business efforts, working alongside teams of Godfrey subject matter experts. Josh combines strong leadership and business sense to help Godfrey form client relationships where we can do our very best work.