Blog Post
What does leadership look like? Balancing thought leadership and lead gen goals
Publish date: Jun 01, 2018
|
Reading time: minute

s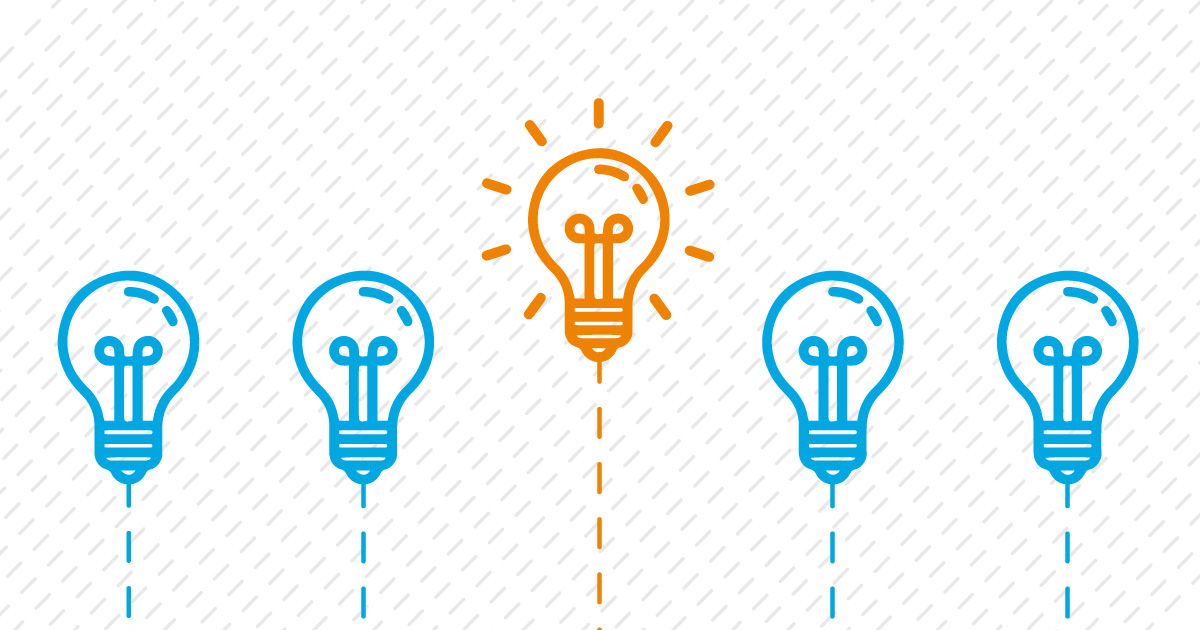 Content marketing to establish thought leadership is no longer enough. Programs must work harder, serving both awareness and strong lead gen goals. Learn more about what to consider.
The original deadline for this blog came and went because I was in the middle of developing and presenting plans. Big plans.
Plans that covered an entire year and beyond. Plans built upon new strategies that redefined goals and the approach to achieve them. Plans that required some transparent discussions and brought new and exciting opportunities to the table.
The B2B clients that we work with represent organizations at many different levels. Brands that are new to their industries, even new to the U.S. Brands that have a new corporate umbrella. Brands that are established but want to refresh their perception in the market.
Yet, across all of those situations, given all the variables in the realities of their organizations, three themes familiar to B2B marketers are top of mind:
The Message.
The Mix.
The Measurable Results.
Here are the ways in which these themes resonate across the current landscape of B2B marketing communications.
The Message.
Many B2B companies claim a leadership position. Market leader. Innovation leader. Technology leader. Thought leader. They can all be valid positions to communicate, but what makes sense for your organization?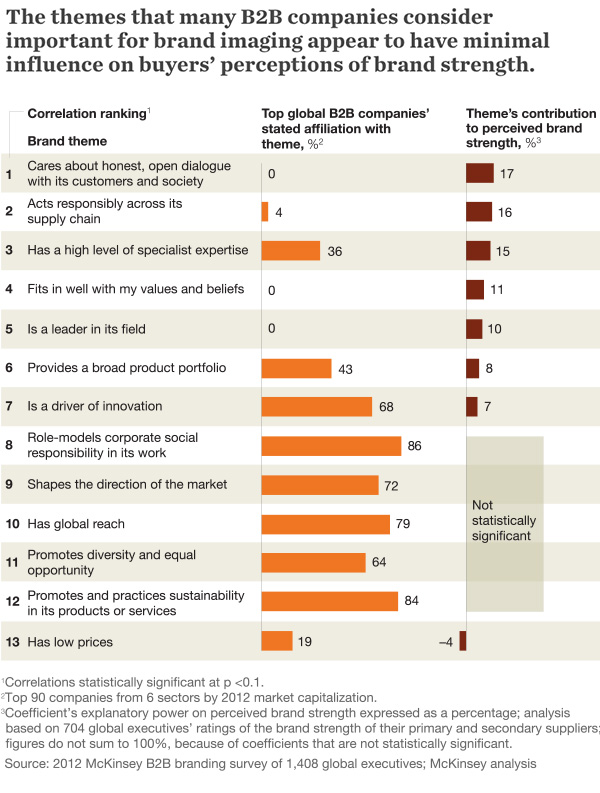 SOURCE
As McKinsey reported, "Our research suggests a…a marked apparent divergence between the core messages companies communicate about their brands and the characteristics their customers value most.
McKinsey wanted to learn more about customer perceptions about these themes and surveyed 700 global executives across six sectors, asking how much impact those themes have as they evaluate companies and partners.
Their results showed that B2B companies typically focused on similar themes, suggesting a "tendency to follow the herd rather than create strongly differentiated brand messages. Innovation, global reach, sustainability – these are consistent themes seen across all B2B industries and brands.
McKinsey recommends asking three questions as messaging strategies are developed or revisited:
Are you telling the same stories as your competitors?
We do audits for a reason. It's not to get free ideas or copy competitors; it's to evaluate what are table stakes in terms of messaging and content and ways to differentiate. That's not to say you can't battle a competitor for a key position. You can. But it's helpful to know what you're up against if you choose to do so.
Ask your salesforce; how well do your messages connect with prospects?
They are the feet on the ground with the most intimate, real-time access to your audience. Are your messages resonating and relevant? The sales team should know. And you're missing a huge opportunity if you don't ask.
Do you deliver your brand in a consistent way?
Consistency is important. And not only consistency in message. If you want to base your brand messaging on innovation, it's important to show that with real examples in new formats. Show that innovation carries through beyond your product performance.
The Mix.
For the past few years, many marketing teams have embraced content marketing as the foundation of their program, generally with a brand awareness or thought leadership focus. Now these programs must work even harder.
As mid-market B2B companies have established their marketing technology stack, we are now getting to a point where measurable lead gen is a reality. Visibility is improving. Leads are no longer forwarded into the great beyond but are assigned with accountability. Digital properties are being optimized so that conversion is the priority.
So now the game is on, and a content marketing program that was once driven by high-level engagement metrics now has more lofty goals attached to it: Demand Gen and Lead Gen.
The purpose of demand generation is to make people want to buy from you while lead generation's purpose is to motivate people to exchange their contact information for something of value, namely content.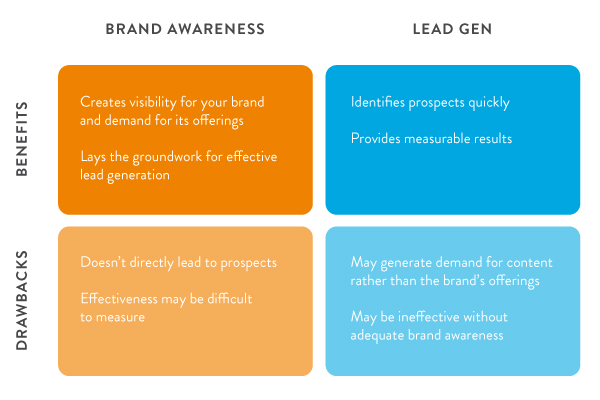 SOURCE
Content marketing can serve brand awareness, demand gen and lead gen efforts. But you should recognize that teams responsible for these programs will look at content assets from entirely different perspectives.
According to Marketing: "Demand generation professionals often have immensely different skill sets than the content side. Metrics and terminology will often vary as well. While the content team might be more concerned with broad exposure for a blog post, white paper or other digital content, demand generation teams are more engrossed with raw engagement statistics, interaction, and how that is effectively impacting their pipeline.
Many B2B marketing teams are charged with driving results in both brand awareness and lead gen, but they work best together. Here's why: As this graphic from clearly demonstrates, brand-building activities magnify the impact of lead-gen programs. Both work together, as brand awareness makes prospects more likely to respond to lead-gen offers. It is a central premise of branding that people are more likely to buy from companies they know.
In this example from TechTarget, marketers can't completely abandon one goal to solely serve another. The balance comes down to a budget and resource negotiation, as hard decisions are made to prioritize market segments, product launches and other key initiatives that are hungry for a highly targeted campaign. That may mean that the budget needs to be reexamined and reallocated, and scale needs to be agreed upon.
The Measureable Results.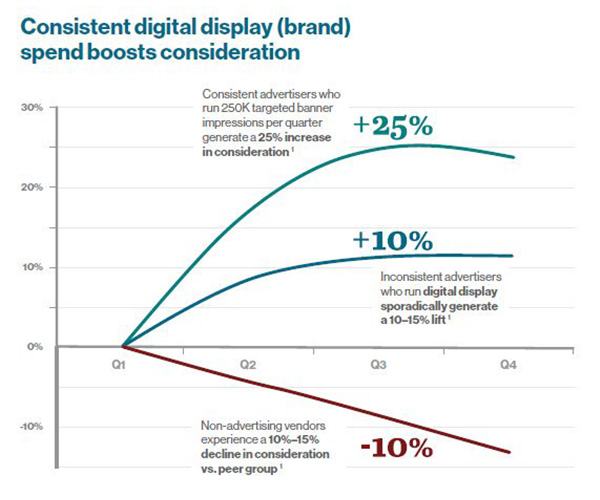 SOURCE
So, when you scale these programs, or spread budget across multiple brand and market programs, KPIs need to be redefined. If you are focused on brand awareness and lead gen, there may be a give and take in terms of traditional vanity metrics vs. pipeline metrics. These also require a fresh look toward your analytics strategy to ensure you are selecting the right KPIs to benchmark long-term goals and short-term wins.
The goal, of course, is to have teams that understand their roles in creating compelling content that can be used for brand awareness and demand gen. I've seen it called content efficiency. And lead-gen teams can focus on leveraging that content to drive the audience to take action.
Beyond content, your evolving strategy may dictate a shift in promotional outlets as your content marketing program becomes more focused on measurable lead gen. For example, a traditional placement in a horizontal publication will not drive the audience to action in the same way other targeted placements could. Is your sales team aligned with the approach so that they don't question why you no longer have a full-page ad in their favorite trade publication? Are they ready to accept new marketing qualified leads if your strategy includes updating digital properties to improve conversion paths?
Ideally, marketing and sales teams can work together to define their pipeline formula to determine benchmarks and budgets. Yet many of our clients are still working on getting the platforms and processes in place to collect and analyze the data to tell this story. The good news is there is steady progress as we work together to make the most measurable impact for their organizations.
Alison Fetterman - Vice President, Strategy & Analytics
Alison leads the strategy and analytics teams, focused on driving insightful and innovative ways to connect with clients' audiences and clearly show a strong ROI for Godfrey's B2B marketing programs.