Blog Post
Planning Your Next Video Project
Publish date: Apr 25, 2019
|
Reading time: minute

s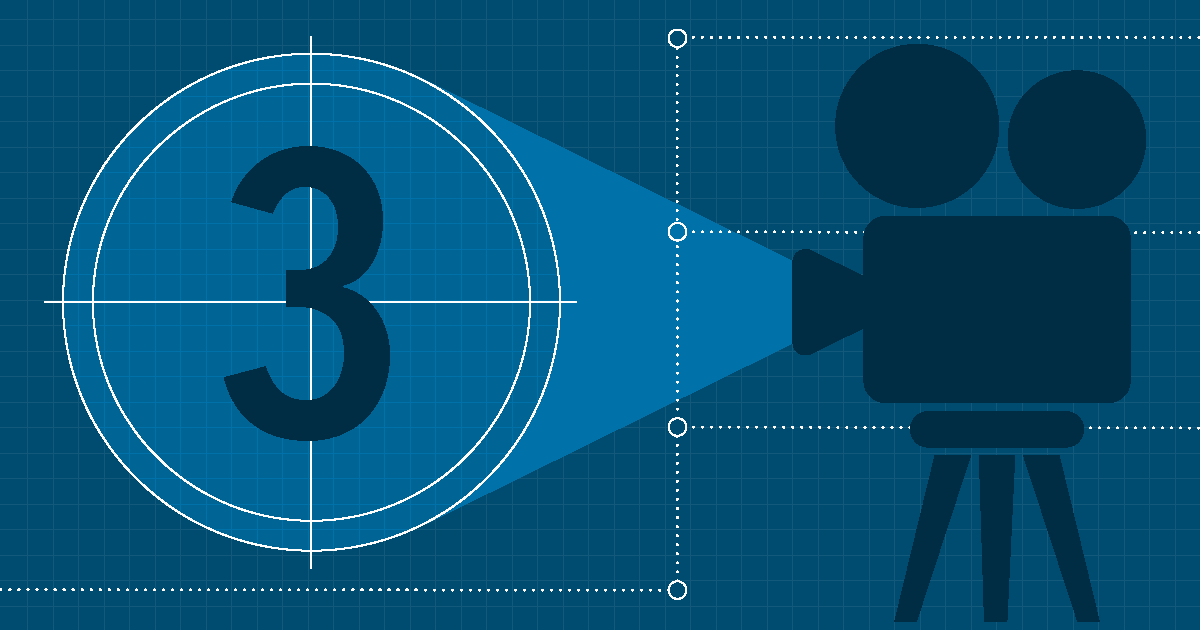 Go into your next video planning session with an understanding of the elements involved in producing effective video content.
Planning Your Next Video Project
Companies are doing more with video than ever. Our clients continue trying to keep up with the demand for video, and that comes with the challenge of understanding what's involved in the production—and how much it costs. Luckily, I'll be breaking down everything you need to know and consider when planning your next video project.
These days, anyone can make a video on their phone. But is that really what you want? Maybe. Maybe it's being used for an Instagram story meant to capture something in the moment. In that case, content and timeliness have a higher priority than quality. As a result, your costs will be minimal in comparison to other production methods.
But it's not just the production that drives the cost. That's a big part of it, but pre-production planning—where you're developing a storyboard, identifying talent, scouting locations, creating a production schedule, etc.—is essential to a smooth, effective shoot.
Then there's post-production, where the editing magic happens. What happens in post-production should be identified in pre-production so that there's no guesswork. This includes elements like the music style, voiceover talent and graphics. And depending on the complexity of the project, this time can add up quickly, impacting your budget.

Planning Video Projects
If you're looking to use more video in your marketing efforts, your first step is to identify the purpose of the videos and the content. This will help you with the next step, which is to determine the level of production needed. This is the biggest variable in cost.
You may already have a content strategy that identifies video topics, but if you don't, here are three categories that most videos fall into:
Informational: Deliver content on product education and thought leadership topics.

Examples: customer testimonial, product walk-around
Instructional: Demonstrate operator training, equipment maintenance, safety practices.

Examples: training series, how-to
Entertainment: Build brand and product loyalty with unique and engaging stories.

Examples: customers receiving your product, event highlights
Selecting Production Levels
Once you've worked through the types of video and topics you want, you'll need to consider the production level that best fits that project and any existing budget (if you have one).
Production levels are defined by equipment, skillset and quality.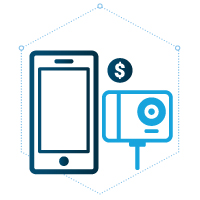 Low-level production
Equipment: Consumer level (think iPhone, GoPro, etc.). Anyone with a little tech knowledge can operate.
Pros: Low cost, "easy," quick to produce
Cons: Quality can be lower. Lighting is tough to control, audio isn't sharp with this equipment and you're limited with what can be fixed in editing
Pricing: Cost of equipment and time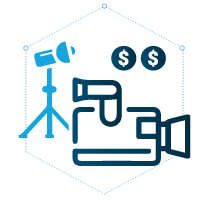 Mid-level production
Equipment: Professional video equipment (camera, mics, lights, etc.), camera sliders/gimbals
Pros: More professional look, clean audio, smaller setup to keep it agile
Cons: Quality is good, but it won't be a highly polished look
Pricing: Daily rate (or half-day) depending on crew size. Range could be $2-$4K per day.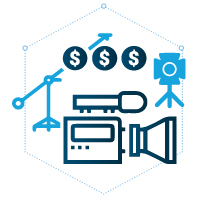 High-level production
Equipment: High-end video cameras and lighting, jib/dolly/track, high-end gimbals/sliders, etc.
Pros: High quality overall, very professional
Cons: Can be expensive, time intensive
Pricing: About $5-$10k/day, depending on crew size and need
Production Scenarios
Let's say you've decided to create an instructional video series around technical tips for servicing machinery. And you'd like to have one video per month. Chances are you're going to see more value in a low-level production because of its ease. The volume of videos also supports a low-level production because it's cost effective.
If you wanted to do a product education series where a host walks around a product, calling attention to features and benefits, and possibly demo the product, then you might put quality as a priority and opt for mid-level production.
If you're launching a new and highly innovative product, and this video will have many high-profile uses—you may opt for high-level production.
Note that if you choose to invest in a mid- or high-end level production, you should consider maximizing your time and investment in a videographer/crew by shooting several segments in one day. If you go this route, it's critical that the details get planned out in pre-production so you can make the most of your time on the shoot.
Go into your next video planning session with an understanding of the elements involved in producing effective video content. This will help you get to an appropriate level of production that matches your content needs, marketing goals and budget.
Bridey Orth - Vice President, Creative
Bridey has over 25 years of experience in content development and marketing communications for industries that have included small business, higher education, healthcare, publishing and B2B. She immerses herself in our clients' businesses to provide strategic solutions and ensure strong creative and brand unification across all channels.