Resource
The B2B Marketers Ultimate Guide to Social Media
Publish date: Jun 20, 2018
|
Reading time: minute

s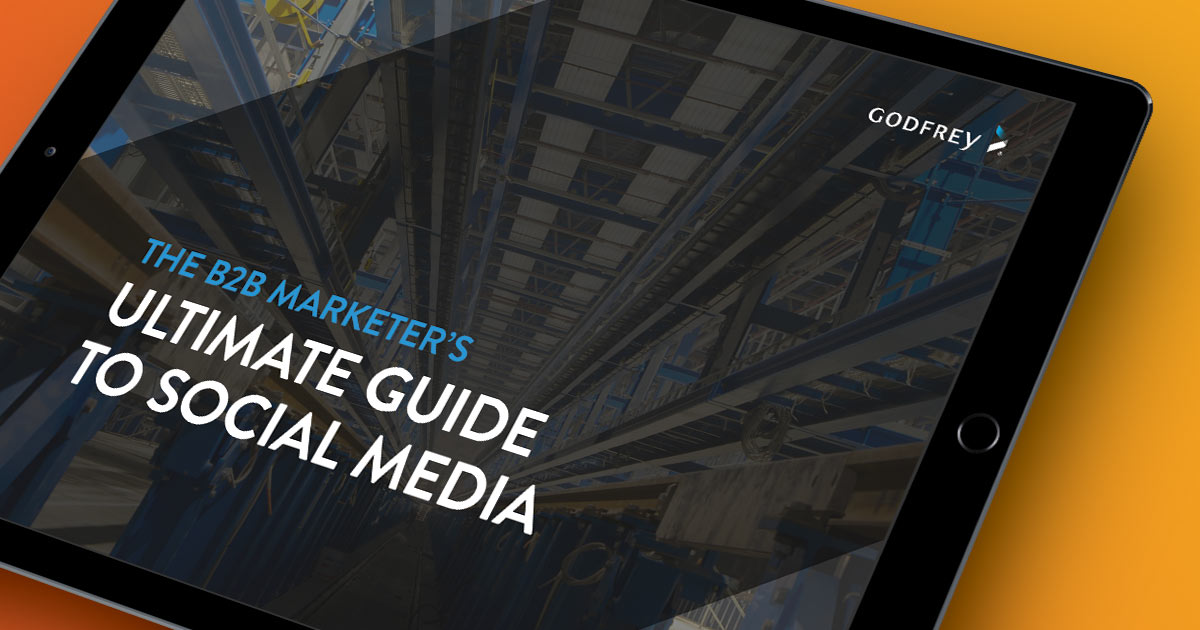 Are you a B2B marketer tasked with running your organization's social media program? Have you struggled to answer some of these questions?
How can I make the best use of social media platforms?
How can I decide what to post and where?
How can I best organize a program and integrate it with my other marketing efforts?
How can I overcome management skepticism and even get the C-Suite to participate?
And most importantly, how can I know what is working … and measure success of my efforts?
These topics and more are addressed in Godfrey's new e-book, "The B2B Marketer's Ultimate Guide to Social Media." It's a must-read for every B2B marketing team.
Download e-book