News
Godfrey Named as Chief Marketer 200 Top Agency
Publish date: Jan 01, 2019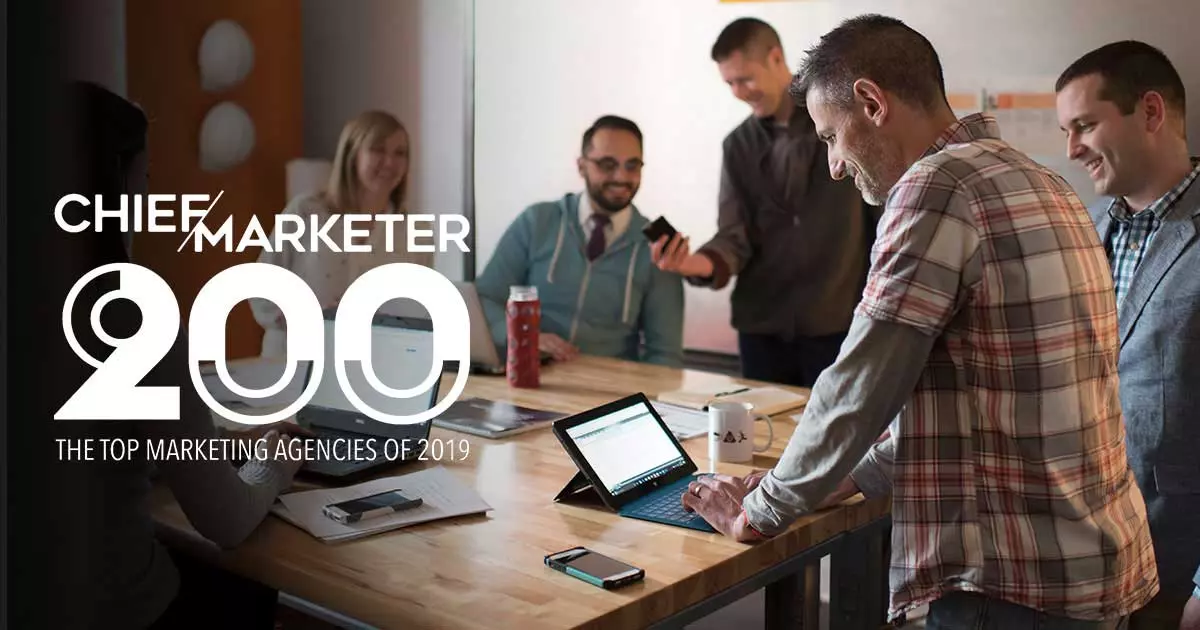 Godfrey was named to the 2019 Chief Marketer 200. We're grateful for both our team's ingenuity and our clients' world-changing work that make it possible for our B2B agency to once again be included on this prestigious, first-of-its-kind list. The agency profile highlights Godfrey's thought leadership, innovative client work and industry honors.
Started in 2018, the Chief Marketer 200 ranks U.S. agencies that don't fit the traditional advertising definition: engagement and activation shops that range across 11 categories from consumer to B2B. Included agencies deliver meaningful audience experiences that capitalize on the latest technologies and methodologies of an ever-changing industry.
Chief Marketer is the online content portal marketers trust to provide the insight and support required to confidently navigate the industry's constant transformation.