News
Godfrey Refreshes Brand
Publish date: Aug 22, 2022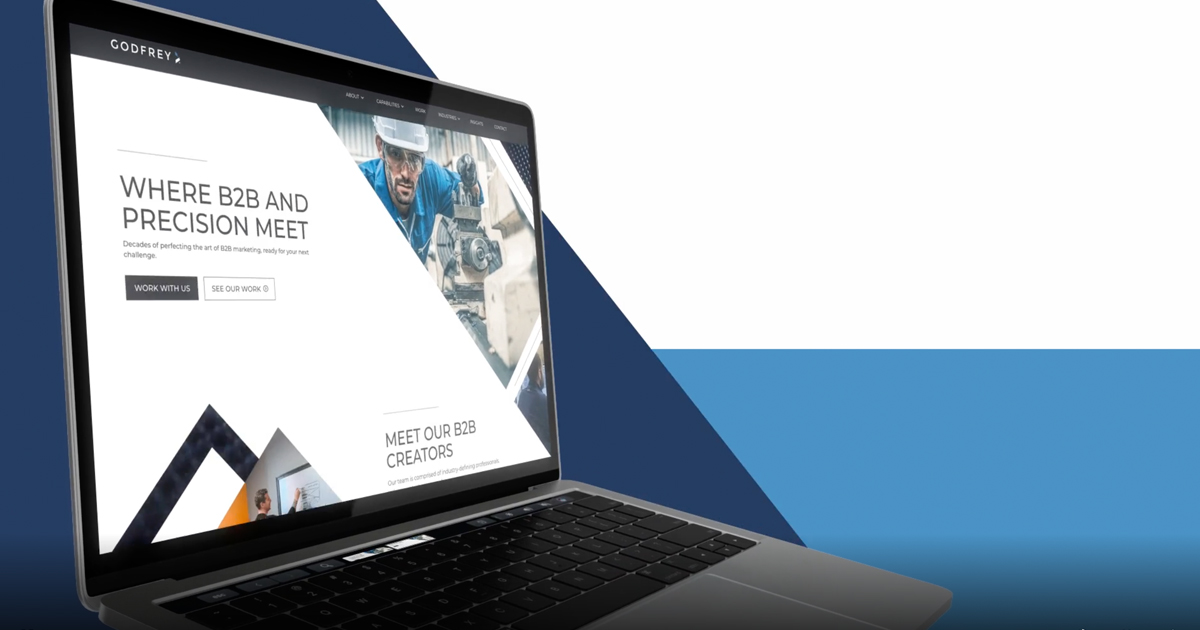 The world has changed dramatically over the past few years, and that change has touched almost all aspects of how we live and work. We at Godfrey realized these changes pushed us to overcome new challenges – challenges that transformed the B2B marketing space.
But as with any challenge, there was also a host of opportunities. Two of which centered around investigating how we adapted as an agency and how we've evolved to better serve our clients, team, partners and community.
First, and like many others recently, we explored what should be updated and energized within our brand. As part of this exploration, we sharpened our ability to operate in a hybrid work model while emphasizing teamwork. We likewise looked at our impact in the B2B community and our own community and how we could better serve the world around us.
Ultimately, this exploration helped articulate the story of Godfrey and how we tell that story both visually and verbally. We included more user-friendly site navigation and experiences and improved capabilities pages and blog functionality. We also pushed ourselves in centering accessibility for all visitors.
With clean minimalism and focus on impactful statements, our website now quickly draws attention to what Godfrey does best: tell the stories of B2B industries that change the world. We helped emphasize our skills by more intuitively linking resources to relevant industry pages, sharing case studies and (soon!) sharing examples of our work.
We also wanted to highlight the individuals that make Godfrey unique, creating a new video highlighting our culture, implementing more true-to-the-individual employee portraits and sharing our team members' own words on what makes our agency different.
We invite you to explore our new site and discover how we've made improvements that highlight our abilities, team members and achievements!