Blog Post
Four Key Takeaways from B2B Ignite USA
Publish date: Jun 09, 2022
|
Reading time: minute

s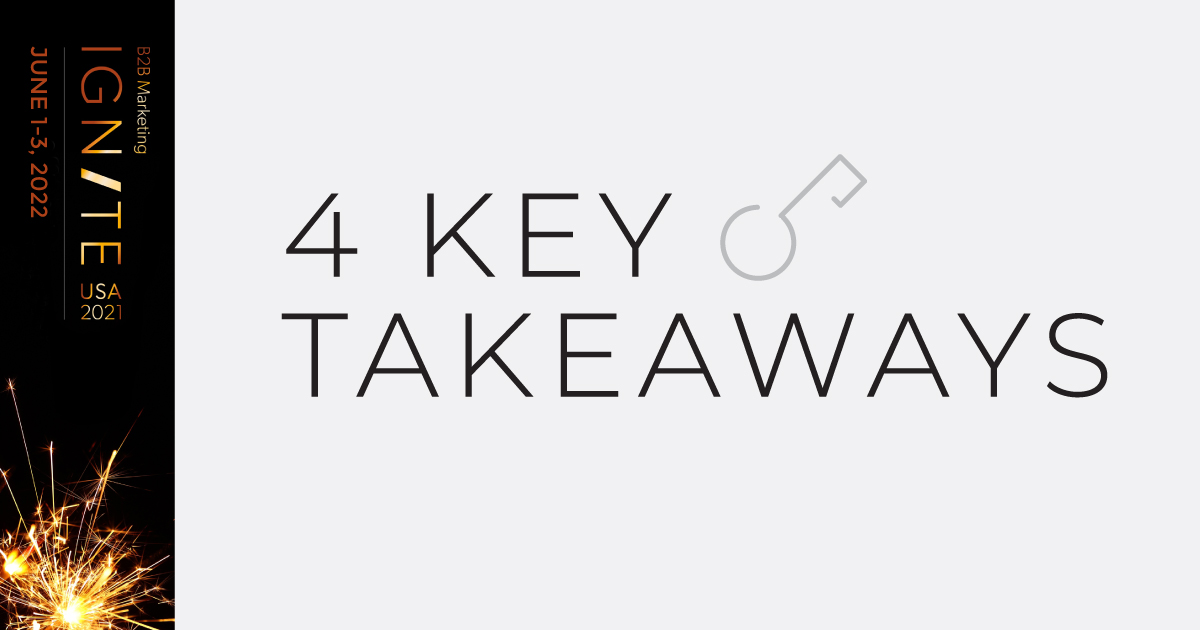 This year's conference focused on the resurgence of brand, along with the need for customer empathy, proving the value of marketing and simplification.
The B2B Ignite Conference in Chicago last week was my first in-person conference since 2019. It was a great reminder of how energizing connecting with other professional B2B marketers can be. Being together allows us to learn from each other, make new connections, share experiences of the craziness of the past few years — and celebrate how we got through it. And the conference itself was a reminder that the foundation for marketing must be the brand itself.
Here are four takeaways I had from this conference:
1. The resurgence of brand focus
There was probably not a single session at this conference that did not cover the importance of having a strong brand foundation. This renewed focus has been driven by today's consumers, who are more conscious and hyper-aware of the companies they buy from. And those consumers are also B2B buyers. We heard from companies like Adobe, CDW, HPE, Kyndryl, Solenis and US Foods that they have made building and maintaining a purpose-driven brand a key part of the marketing role. The underlying theme for each speaker that talked about the importance of brand was that it needs to be authentic and your customers need to experience and feel the brand versus empty talking points. Trust will erode instantly if you are not showing up and delivering in ways that are aligned with that brand promise.
There was also a lot of conversation on the importance of the brand purpose when it comes to retention and recruitment of employees. In today's tight labor market, employees are looking to work for companies that stand for something and authentically back that up with action. Very similar to the customer side, you have to be honest about who you are and truly authentic, otherwise employees will see right through any type of "purpose-washing."
There was also caution given to B2B brands in particular, which have a tendency to take a product, name it and call it a brand without any real resources put behind it. Building a brand takes time and needs a different type of mindset and approach to see the payoff. (More on that below.)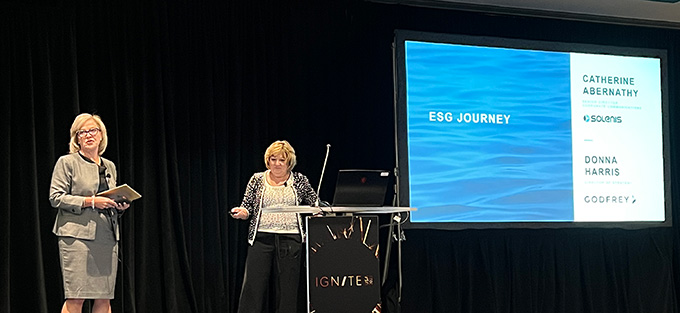 2. The need for customer empathy
Given the continued upheaval and disruption of the past few years, having true empathy and understanding of your customers' challenges and pressure points is essential. Several speakers talked about connecting with your customers at an emotional level. Sarah Kennedy, vice president with Google Cloud, summed it pretty succinctly, noting that in some B2B industries one wrong purchase can end someone's career. It is important to feel the weight of the decision for your buyer and understand what else is going on in their world that is impacting their decision.
There were a few sessions that provided recommendations for how to go about getting to those customer insights. Asia Orangio, CEO and founder of Demand Maven, came at it from the perspective of Clayton Christensen's "jobs to be done" approach and shared examples where as few as 10 customer interviews can really shift your understanding. Tim Riesterer, chief strategy officer of Corporate Visions, had a session called "Make Your Thought Leadership So Good Your Customers Are Willing To Pay for It," in which he noted that conducting behavior studies vs. surveys is more reliable when it comes to understanding buyer behavior. His advice was: don't ask people what they do — they are unreliable witnesses; it is better to observe. Some of his B2B research rooted in decision science is available at B2B Decision Labs.
Regardless of the methodology, the underlying theme was that digging deep is how to build a better customer experience and really understand the customer journey.
3. The importance of proving the value of marketing
With all the talk of the importance of brand, there is still a place for demand generation. But, a few sessions cautioned about continuing to use metrics like impressions, clicks and CPL when trying to show ROI. This is not as tangible as the metrics that sales teams report on, and the C-suites aren't buying it.
In many B2B organizations, there is still a divide between marketing and sales, where marketing feels like it has drawn the short straw and exists solely to fill the sales pipeline. There were a few sessions that covered the need for marketing and sales to come together. Consultant Theresa Kushner of NTT Data and Ruth Stevens, president of eMarketing Strategy, had a session that provided actionable ideas to bridge the divide. They made it clear that the best way for that to actually happen is for top leadership to drive it, but that marketing can do a better job educating on how the creative process works and setting expectations for how long it takes to see results.
The unfortunate reality is that marketing is still mostly seen as an expense, a line item that can be cut — but sales is not viewed in that way. In order for that to change, marketers were urged to think differently about measuring brand value. Investing in a brand takes patience; it can't be proven in one financial quarter. It takes patience and may take 1-2 years to see those results. Google Cloud's Sarah Kennedy aptly stated, "marketing attribution should really be seen as a collection of brand experiences," which, when compared to demand generation, is a very different way to think about measurement.
4. The power of simplification
B2B marketers were urged to simplify. The martech stack is outrageous. In 2011 there were 150 solutions; today there are close to 10,000.
Even some of the speakers from martech companies talked about how this environment has overcomplicated marketing. B2B marketers from startups to large enterprise brands (including CDW, Hubspot and McKinsey) recommended simplifying your technology and channels. Not every brand needs to be on every possible channel. Take a pause and evaluate what is working for you and execute that well. That doesn't mean never trying anything new, but that can be done with small experiments before diving in headfirst.
A big thank you to Joel Harrison, Katie Martell and the entire B2B Ignite team for a wonderful week!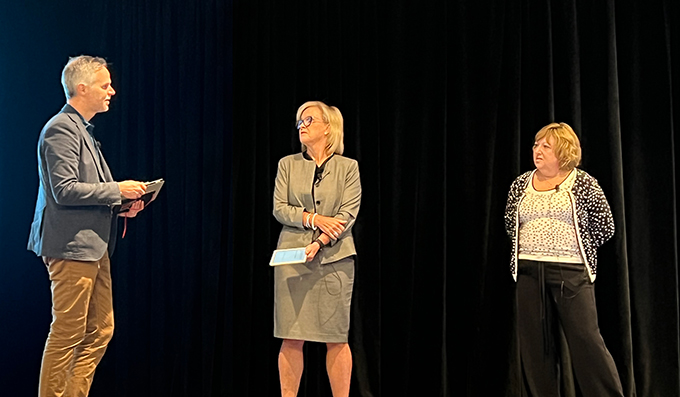 If you weren't able to attend the conference, Godfrey Strategist Donna Harris spoke alongside Solenis' Senior Director of Corporate Communications Katy Abernathy about how Solenis embraced ESG as part of their brand and brought it to life for all their stakeholders. That session is available to view on our YouTube channel here. And a related case study is available on our website here. To learn more about B2B Ignite, visit https://www.b2bigniteusa.com/.
Stacy Whisel - President
Stacy serves as Godfrey's president and also oversees the channels and operations side of the agency. Her background in research and media is a key driver for ensuring Godfrey implements audience-focused programs.