Blog Post
The Future of B2B Marketing is Fueled by Smarter Data
Publish date: Jul 14, 2017
|
Reading time: minute

s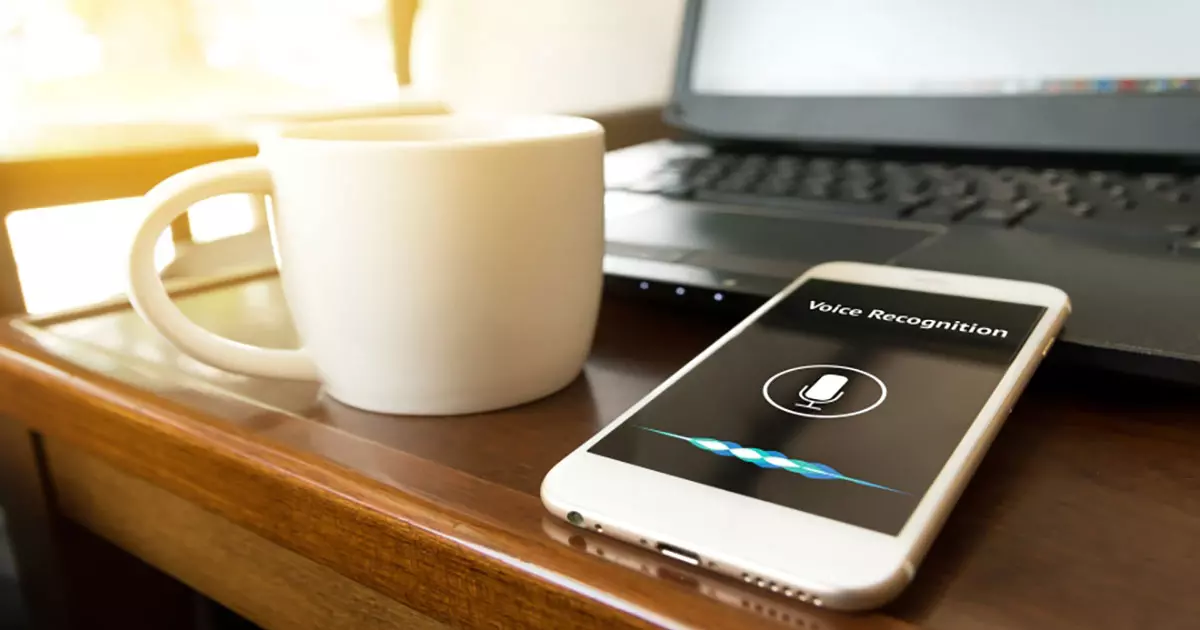 Technologies that were once considered futuristic, those that leverage data to supplement human knowledge and skills are becoming today's reality.
Most B2B marketers understand that in order to do their job effectively, they need good data. It is what drives sound strategy, unifies plans and optimizes performance. But data is fueling more and more of the growing marketing technology landscape.
Technologies that were once considered futuristic, those that leverage data to supplement human knowledge and skills, are becoming today's reality. Some of that technology is what falls under the umbrella of "artificial intelligence", the buzzword of the year, and can be defined as the capability of a machine to imitate intelligent human behavior.
But regardless of the classification of the technology, computers today are harnessing the power of data to enable smarter marketing systems. Here are three examples that are already impacting B2B marketing.
1. Voice Recognition Technology
Defined as the technology that enables a machine or computer program to receive and interpret dictation or to understand and carry out spoken commands, it is continuing to grow in adoption. From the personal assistants in the home like the newly launched Apple HomePod and the Amazon Echo, to mobile versions like Siri, people are starting to choose speech over typing.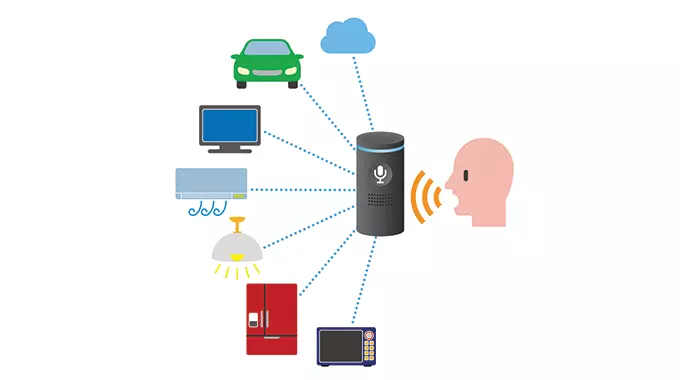 The major search engines, Google and Bing, have shared statistics that put voice searches at 20-25% of all searches. ComScore has reported that 40% of adults use voice search once a day and that 50% of all searches will be voice searches by 2020.
What does that mean to a B2B marketer? It means it is time to start approaching content and search strategies from a slightly different perspective. Building out longer tail keyword phrases that are more natural and are derived from more of a conversational approach. Thinking about how someone would ask for information, versus how they would type it into a search box. A very basic example would be to take the keyword phrase "efficient water pump" and optimize it for voice search with questions such as, "what is the most efficient water pump"? or "where do I buy efficient water pumps"?
Voice search means B2B marketers need to incorporate this new type of keyword strategy into the structure and content of their websites. Two simple ways to accommodate voice search include adding new pages in the form of a Q&A or FAQ section.
A general search best practice that will also help ensure better voice search results is to implement schema and the Google Knowledge Graph.
2. Chatbots
Another emerging trend in the marketing space is chatbots. This technology is essentially a computer program that is rules based and mimics human conversation, minus the humans. Chatbots can be integrated into messaging platforms, like Facebook Messenger, directly through your website and apps. Chatbots can also be implemented through the basic mobile SMS text messaging.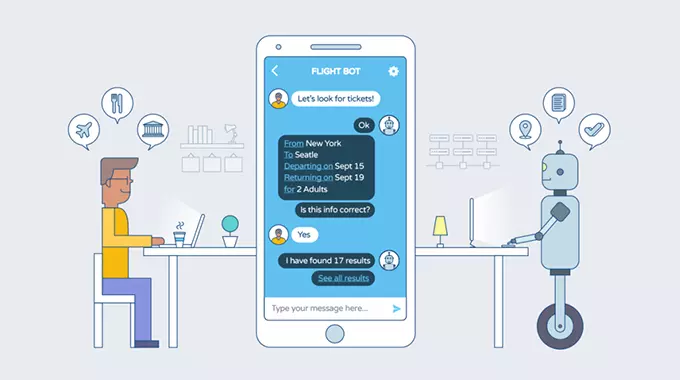 There are already plenty of B2C companies that are using chatbot technologies to help with customer service. They are typically programmed to answer simple questions that are asked frequently. B2B Chatbot technology is not as advanced as B2C but there are plenty of applications where it would make sense. One area where chatbot technology may help in the B2B space is around lead generation. Having a helpful chatbot that can answer basic questions immediately, in a conversational way, is faster than traditional lead gen forms - and could result in a better customer experience.
3. Cognitive Content
Cognitive content is a technology that may make some marketers nervous. It is essentially an approach to content creation that is done without much human input. This is not a machine that can pen the next great novel, but when it comes to short form marketing copy, A.I.-based machine learning can improve – sometimes surpass the effectiveness of human-authored content.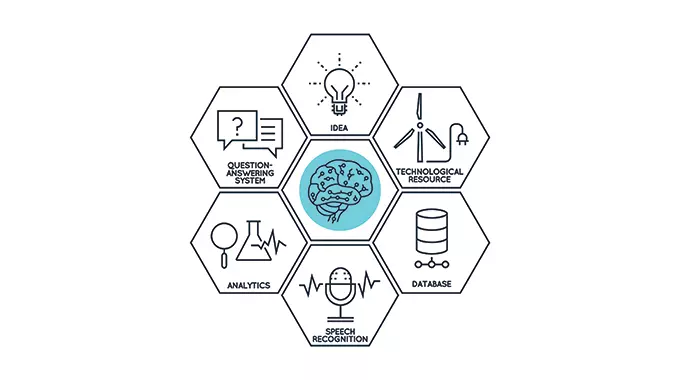 There are a handful of companies that are already using machine learning to analyze huge sets of data to discover what's effective. These tools can recommend and, in some cases, even produce effective marketing content using natural language algorithms. The effective part comes with the creation of email subject lines that get more opens, social media posts that get more likes, and ad copy that gets more clicks.
The early tech startups in this space are not suggesting these content-enhancing technologies will replace marketers. Rather, cognitive computing services will make marketers feel more confident that their messaging will be more effective than ever before. This is a welcome development, because most B2B marketers have a hard time keeping up with the ever-increasing demand to create more types of content on an increasing number of channels.
We have been exploring this area since 2014, and believe it is a very promising development, but will have to be scaled for B2B budgets and unique content challenges. We are currently conducting our own experiments using machine learning tools and cognitive science. Our goal is to gain deeper insight into the motivations of B2B audiences to engage both their emotions and intelligence with content that moves the customer journey forward faster, smarter and more profitably. Stay tuned for more on that.
Stacy Whisel - President
Stacy serves as Godfrey's president and also oversees the channels and operations side of the agency. Her background in research and media is a key driver for ensuring Godfrey implements audience-focused programs.