Blog Post
The Latest in B2B Marketing: 5 Themes from BMA 2015
Publish date: Jun 03, 2015
|
Reading time: minute

s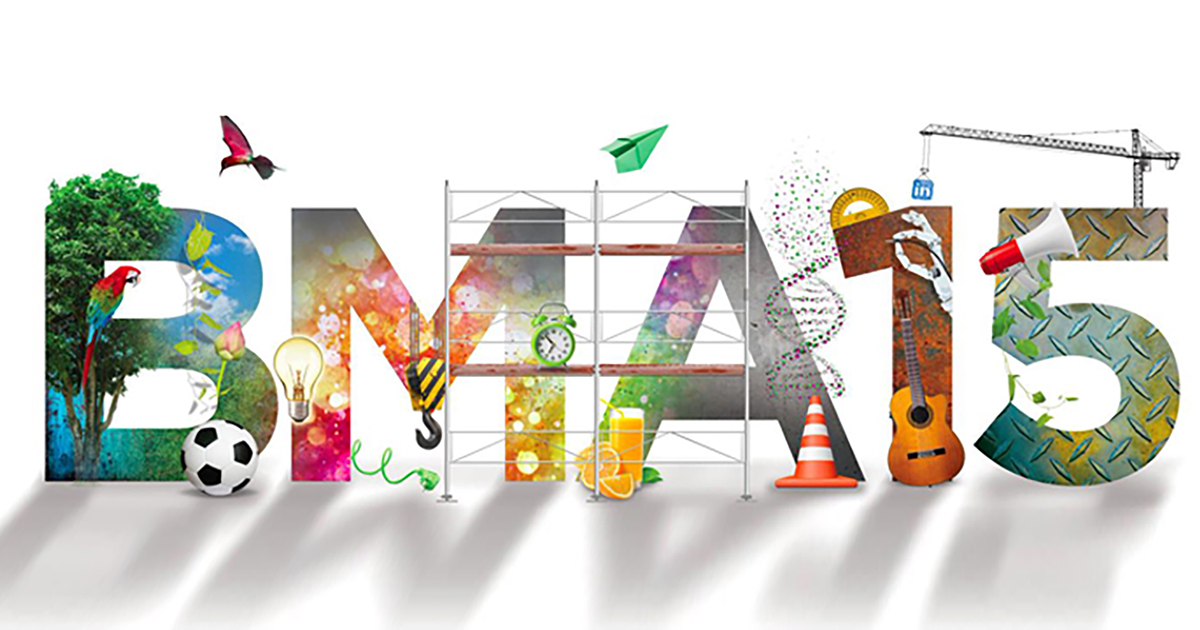 Five major themes emerged from BMA 2015 in Chicago, where over 1,000 B2B marketers learned about the latest B2B marketing trends, best practices and technology.
The 2015 BMA Conference was another great event, with over 1,000 B2B marketers convening in Chicago to learn about the latest B2B marketing trends, research, best practices and technologies. Here is a recap of the themes we feel emerged:
1. The disruption of the sales funnel.
A few speakers had different ways of talking about it, everything from startups that are "growth hackers" who view marketing as anything that gets and keeps a customer and much more than advertising, to traditional B2B marketers like Travelers Insurance which recognizes that people can come into the journey from many different points, not just the awareness point. The highest energy and thought-provoking presentation on this topic was from Andrew Davis, author of Brandscaping. He demonstrated just how non-linear the funnel/buying journey is and that you have to get closer to the center of your audience's online universe. He also made the point that the typical "features and benefits" marketing that B2B marketers rely on is one part of the decision, that it can lead to conclusions, but it is emotion that leads to action.
2. Emotion.
This was a good next chapter to last year's storytelling theme. Presenters who talked about emotion included Jonah Berger, author of Contagious: Why Things Catch On, and former B2C Procter & Gamble marketers who now work on B2B brands. And the underlying point they made is that emotion is a key part of the buying decision, that ultimately B2B is facing similar problems that B2C has always had: price pressure, commoditization, etc., and that building emotional connections is how brands will win.
3. Marketing as collaborator.
B2B companies like Diebold, GE, 3M and CDW all talked about the role marketing needs to play in working to break down the silos between various departments. Collaborating across the organization, not just sales, but customer service, IT and HR. It was clear that the brand experience can be led by marketing, but that means putting the customer at the center and designing experiences that focus on solving their problems and connect with them across every touch point.
4. The changing demographics of B2B buyers: The millennials are here!
According to research from Google and Millward Brown from 2012-2014, there has been a 70 percent increase in 18-34 B2B researchers, and they have very different expectations. According to Michelle Smith, Vice President, Research with BMA, their data shows that millennials don't trust traditional media and advertising, but they have a high amount of trust in their peers. Several sessions discussed not only how you need to factor millennials into your marketing, but also into the workforce overall.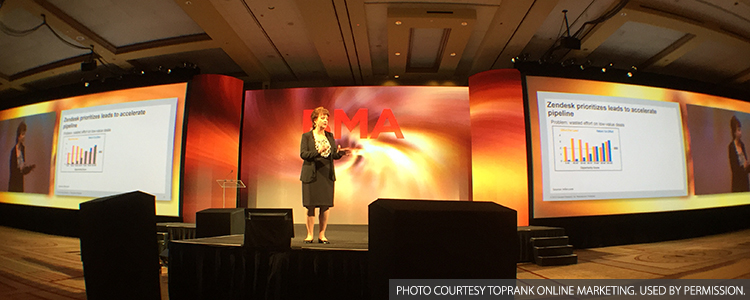 5. Predictive analytics: This was the technology theme of the conference.
While last year we heard a lot about "big data," this year it seems the trend is moving toward mining that data to find patterns that can anticipate outcomes. According to Laura Ramos with Forrester, this can help solve marketing challenges like what types of customers to target and how to identify opportunities within existing customers and ultimately boost your overall ROI.
Stacy Whisel - President
Stacy serves as Godfrey's president and also oversees the channels and operations side of the agency. Her background in research and media is a key driver for ensuring Godfrey implements audience-focused programs.