Blog Post
Hybrid Events: A Hype-Free Introduction for B2B Marketers
Publish date: Jun 08, 2021
|
Reading time: minute

s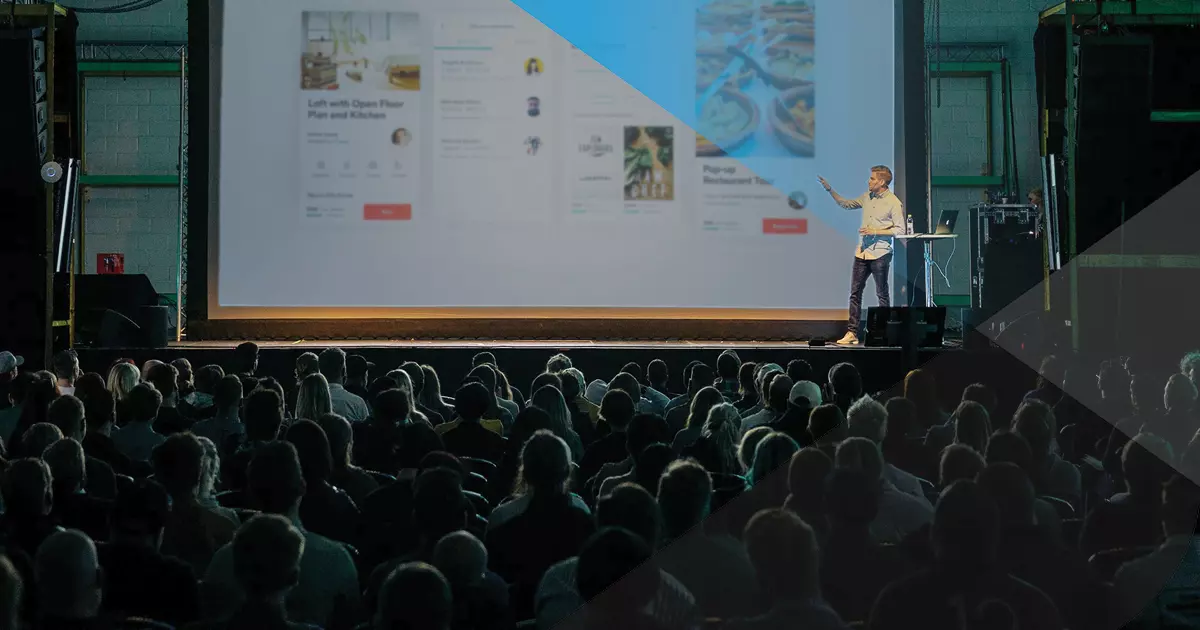 Hybrid events can be a valuable platform for connecting with your audience. Plan an engaging, successful event with these insights and considerations.
The ultimate goal is always to create great brand experiences — whether for a customer, partner or influencer — no matter if they are virtual or in-person. And, when it comes to events in the future, there promises to be a mix of both. Consider recent stats:
As a marketer, a hybrid event can be the right channel to help you connect with B2B audiences in a way that aligns with their shifting preferences. Participating in another vendor's hybrid event, like a tradeshow, comes with challenges, like making sure you fully understand the event's platforms and technologies — and how to use them to best engage your audience.
But planning your brand's own hybrid event brings additional challenges that can seem overwhelming — instead of just one primary avenue to consider, in-person OR virtual, now marketers need to consider how to blend these two elements. The key is to understand your customer's needs and think strategically about how to plan events that meet them.
What are some possible hybrid event models that marketers might encounter or consider?
Single site: This is a one-location event with a virtual counterpart. There are many ways to execute this model, but if you are thinking of live streaming events for virtual attendees, be sure to invest in the proper lighting, multicamera formats and interaction opportunities that integrate the digital and physical audiences so both audiences feel included in the event.
Hub and spoke: This is a central hub that includes a main event as well as "spoke" events happening at the same time. For instance, you might host a launch in a hub city and simulcast it into events in spoke cities.
Network model: In this model, several events take place simultaneously but without a central, unifying event. Instead, it relies on technology, like chat apps or social media, to facilitate communication, cooperation and maybe even collaboration between the locations. The network option is ideal for organizations that are already distributed through, say, chapters or clubs, but it could also be adapted for other applications, like B2B marketing.
Where should B2B marketers start when considering which model might work best?
Based on your strategy, your audience (and their preferences) should be at the core of whatever you do, along with the purpose of the event — and, of course, the budget! All of those factors will help dictate the approach. Let's break each of these down:
Audience: Since the onset of the pandemic, have you evaluated your audience's preferences? Have you reviewed the analytics from your campaigns/events and also the nurture workflows? If not, survey your customer to find out. We know a lot about the content and channel preferences of various B2B audiences, but if your analytics aren't showing you a clear path forward, just ask:
Whom are you targeting — what are their preferences?
How large is the audience you are trying to reach?
Where are they located? Are they willing/able to travel (and how far)?
When it comes to interactivity, how do they prefer to interact and receive information?
Why would they attend your event? What's in it for them?
Purpose of event: There is a wide range of possible events, from sales kickoff meetings and global user conferences/expos to product launches/demos and press events. Consider:
What is your desired outcome from the event? This could include establishing and sharing thought leadership, product showcases/demos, networking, etc.
Based on what you aim to accomplish, what are the elements of the event? This might include one or more formats, including presentation, Q&A, demos, one-on-one sessions, roundtables, hospitality, etc.
What does your team need to look like to execute the event? Will you need third-party support?
Is this a paid or free event? How does this support the strategy?
Keep in mind, based on the event strategy and budget, you might be able to leverage both physical and digital aspects of events to meet different goals. How do each of the elements translate in-person and virtually? Is there a way to impactfully share ALL the elements of the physical event virtually or only certain ones? How much interactivity are you hoping for? Will you need to plan for networking interactions? How many of the elements are more effective in-person or "live" vs. on-demand?
Each consideration above helps determine online platforms to leverage:

Conducting a Zoom-style meeting, videoconferencing or webinar.
Livestreaming on a platform like YouTube, LinkedIn, Facebook, etc.
Expanding to a virtual event platform (HopIn, On24, etc.). 
ROI: When it comes to budget and understanding your investment, it's essential to translate your goals into key performance indicators (KPIs). Some factors to consider:
Measuring the ROI of physical events is typically tied to leads, number of booth visitors, sales potential or final sale numbers tied to customers. With greater digital integration into in-person booths moving forward, there could be greater opportunity for deeper insight.
Digital formats and platforms can provide richer analytics than scanning a badge in a booth — you can understand activity and engagement, set up segments and nurture streams that are personalized to the customer. Marketers can shape a picture of customer interests and tailor ongoing outreach based on how they engaged during the event through metrics like viewing length, number of sessions attended, types of content downloaded, Q&A questions asked, chat activity, follow-up surveys, direct website traffic, etc.
The bottom line: More than ever, there is opportunity for increasingly creative in-person and online interaction, new and improved ways to gather data about attendees and extensive ways to engage with customers across the country and around the world. While the possibilities may seem endless (and, perhaps, overwhelming), it's important to always keep your audience's needs front and center and remember the purpose — what are you really trying to accomplish?
We recently compiled 22 tactical ideas to help you start thinking about what your next event might look like. Download it here.
And, to hear more from our team, check out our recent discussion for CFE Media around "The Hybrid Events Future: 22 Ideas for Your Next Events in a Post-Pandemic World."
Tom Gorman - Senior Producer
Tom oversees video, audio and motion graphics that create compelling experiences for our clients' audiences. As senior producer, Tom manages our internal video support team. He is the primary point of contact for the creation of all client video, photo, audio, motion graphic and 2D/3D animation content, and he supports our R&D efforts so we can continue providing our clients with the latest in augmented reality, virtual reality and more.