Blog Post
Industry Spotlight: Challenges & Opportunities in Heavy Equipment
Publish date: Jun 07, 2019
|
Reading time: minute

s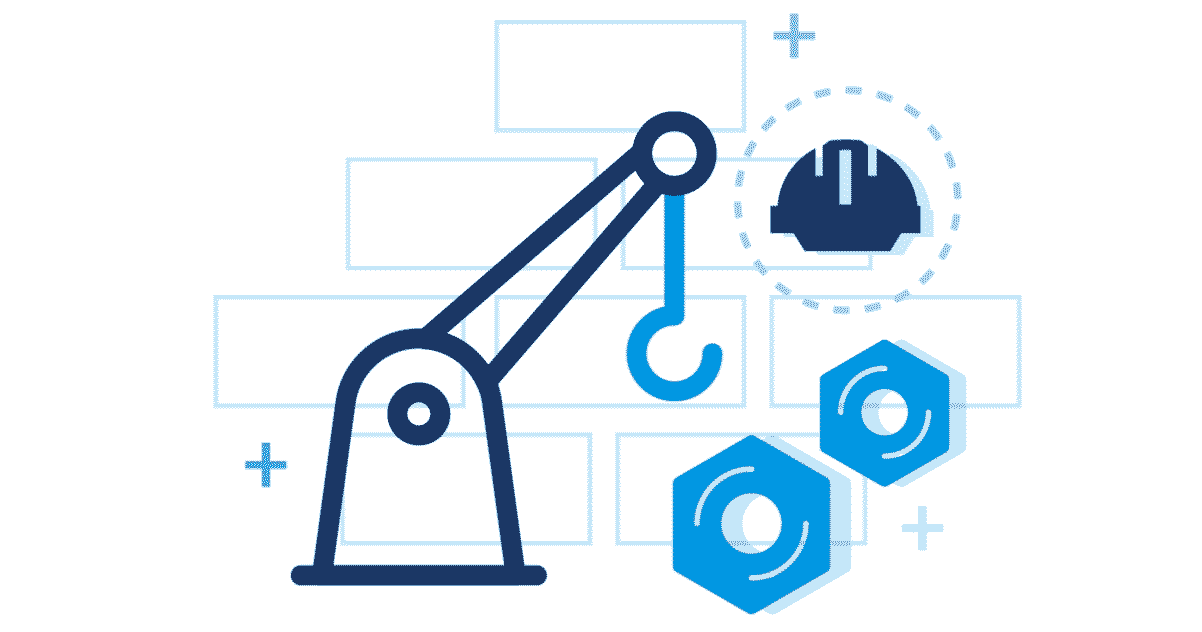 Welcome to our next installment of Industry Spotlights, where we delve into trends in the specific industries we serve and share what B2B marketers need to know about how trends could impact marketing strategies.
As a senior copywriter at Godfrey, it's my job to understand our clients' products and write copy that speaks directly to their customers' challenges. I specialize in writing for our heavy equipment clients, so I spend my days immersed in industries like construction, rental, facility maintenance and distribution. In this post, I share factors that may impact the heavy equipment market in 2019 and offer some insights on what they mean for marketers.
Q: What are some challenges in the heavy equipment market?
A: As of 2019, several challenges face the heavy equipment industry. First is the growing list of environmental regulations taking hold around the world. Sustainable building practices, improved air quality and reduced emissions have become top concerns, leading to an increased focus on the development of cleaner, greener vehicles. To remain competitive, manufacturers in the heavy equipment space must understand these stringent standards and build machines that meet—or exceed—the new regulations.
Health and safety standards are also evolving as new safety concerns, like the opioid crisis and distracted driving, become more prevalent. These concerns have given rise to new machine features, enhanced reporting and increased penalties for people who violate the standards. While the collection of worker data can help to alleviate some safety concerns, it also raises the new issue of maintaining worker privacy—an issue that will likely gain momentum in the coming years.
Lastly, the heavy equipment industry faces a skilled labor shortage. As aging workers retire, manufacturers in this sector struggle to fill open positions. Many factors have been blamed for the labor shortage, from video games to negative stigmas to automation, but hiring professionals must develop new, creative ways to capture the attention of the next generation.
Q: What are some opportunities within the heavy equipment and construction industries?
A. The obvious opportunity in the heavy equipment market lies in the fact that the rental business and construction projects are on the rise. Across the U.S. and Canada, construction is booming in both the commercial and residential sectors, leading to a need for heavy equipment in a variety of applications.
The heavy equipment industry is also primed for the introduction of more sustainable fuels, specifically electrification and hybrid power. As the need for new battery technologies and hybrid systems evolves, it's the manufacturers who must tap into their engineers to push these fuels to the next level. Not only can cleaner fuels make machines more environmentally friendly, they can also reduce the number of machines needed on a job site because one piece of equipment can be used across the lifespan of the building project.
Aside from cleaner fuels, there's a myriad of other emerging technologies set to disrupt the heavy equipment space. From safety-conscious innovations, like job site wearables and autonomous vehicles, to planning tools, like BIM and drones, the technology landscape is shifting within the construction industry. That means heavy equipment manufacturers will need to shift their focus to how their products will interface with these advancements to deliver more value to their owners and operators.
Q. How will these factors affect marketing to target audiences in this industry?
A. Considering the rapid pace of change in the heavy equipment industry and its customers, it can be difficult to know where to start when marketing to this audience. However, there are three key things to keep in mind based on the challenges and opportunities we've identified.
Focus on educational content:

Environmental regulations, safety standards, new technologies—what all these trends have in common is the need to educate the audience on what they can expect and what's expected of them. Educational content can take many forms, but in the end, it's important to speak to your audience in their own language about the realities of what they're experiencing.

Find platforms that appeal to a younger audience:

Evaluate your digital presence—what feeling will potential employees and customers get from your website? Is it outdated? Difficult to navigate? Mobile-friendly? Are there social media platforms you could take advantage of that you're not currently using like Instagram? Are you leveraging Google Ads and other digital media options? Taking advantage of these platforms can not only help with recruiting, but it can also help companies appeal to the next generation of customers.

Understand the pressures in the marketplace:

Whether it's complying with new safety standards or responding to changing government administrations, there will always be external factors that affect the success of the heavy equipment industry. Provide more value to customers by recognizing their current, relevant pain points and creating content that speaks directly to them.
Jenell Bakey - Strategist
Jenell is an experienced content marketer who immerses herself in our clients' industries to deliver content and strategic recommendations that feel authentic to their brands.