Blog Post
Defending Marcom Budgets with ROI: Start Small to Show Results
Publish date: Feb 23, 2018
|
Reading time: minute

s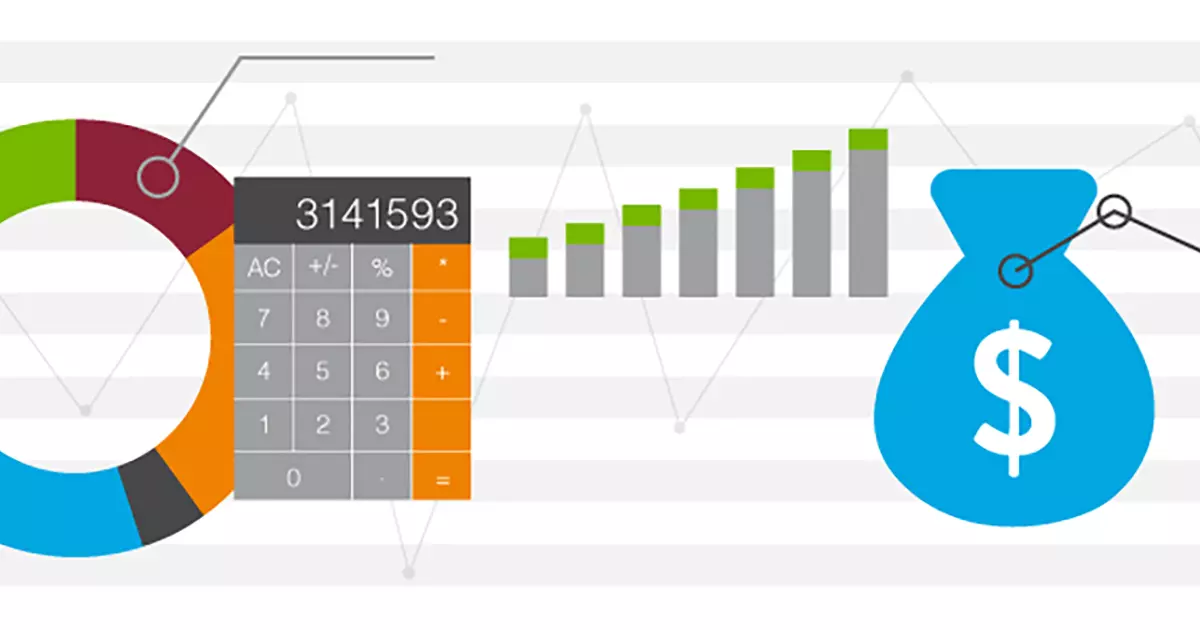 For the B2B marketer, successful ROI reporting can feel like an uphill battle. Learn simple steps you can take today to begin to prove the value of marketing programs and defend budgets, even amid cutbacks.
Marketing Directors Often Struggle to Capture Metrics That Prove ROI
According to a recent Godfrey survey, the top two initiatives for B2B marketing directors in 2018 are lead generation and ROI tracking. To defend their marketing budgets, marketing directors are being asked by the C-Suite to prove the value of their programs using data that shows sales results. What happens in these situations is that less quantifiable marketing programs like thought leadership or brand building are being scrutinized in favor of initiatives that are easily measurable and clearly connect to the bottom line.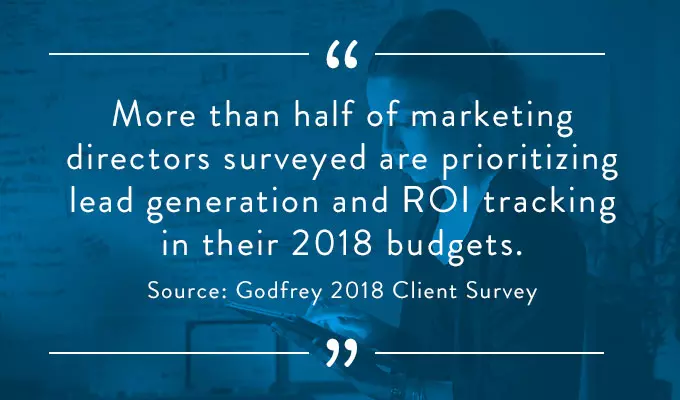 But marketing directors know that a fully integrated program is still critical to filling the top of the sales funnel. Without properly nurturing leads through the funnel, the quality of leads can decrease over time. And, it can be a constant struggle to capture the data needed to build a compelling case for marketing program spends.
To complicate matters even further, not every company has a state-of-the art CRM or marketing automation tool in place to truly close the loop between marketing and sales. Even the most technologically advanced companies struggle with lead management and attributing sales to marketing programs. What's more, in B2B, the success of CRM or MA tools often relies on compliance by the sales team or, worse yet, the dealer or distributor network. Internal struggles in technology ownership and implementation often leave marketing leaders scrambling to piece metrics together with a manual process, unable to get success metrics they can sell with confidence to the C-suite.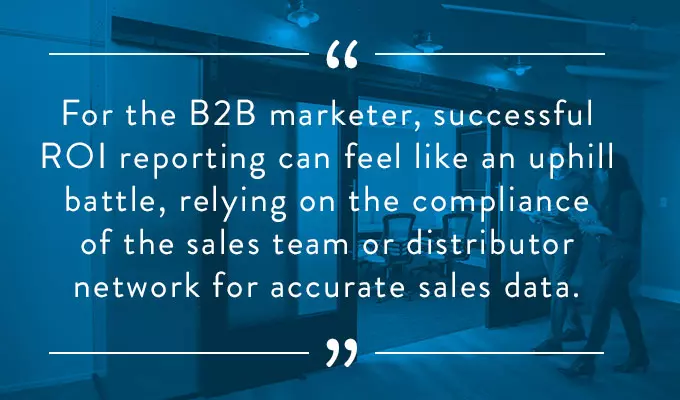 Marketing Budgets Can't Wait for a Culture Shift
When your budget is under review, proving program results can't wait for enterprise-wide software integrations and upgrades or rep commissions tied to compliance. Marketing directors need to be entrepreneurial, looking for agile solutions that can be implemented incrementally to build program buy-in and prove the value of their spending.
You can:
Crunch the numbers with sales teams. Challenge them to quantify conversion rates from the marketing qualified leads you deliver. Work together to use those rates to determine how many qualified leads they need to meet their sales goals. Derive top-of-funnel numbers from there.
Use real-time analytic reporting and dashboards to optimize against program goals, and keep the data visible to sales so that they can see the full funnel and how your program is working to deliver their leads.
Consider using low-cost pilot programs or trials to implement lead nurturing campaigns with a market manager who has a solid strategy in place. Use the program to show proof of concept, which will help you sell the concept through to the C-suite without a capital investment or cumbersome implementation period.
Invest in simple, baseline research like digital surveys before and after a set of changes is made to provide data that shows the investment moved the needle, which builds the case for future spending.
Focus on Interim Metrics That Will Matter to the C-Suite
CFOs and CEOs are often linear thinkers, with their eye primarily on the balance sheet. Marketing directors are traditionally conceptual thinkers with strong "soft skills." To defend their budgets, marketing directors need to step away from the qualitative metrics they typically use like "building awareness" and "improving perceptions" because those can't be directly tied to assets on a balance sheet.
Think like the CFO. Focus your programs on metrics that will be the most meaningful to the logical decision-making process. Consider showcasing metrics like:
Marketing qualified leads to sales conversion ratios
The long-term value of a lead
Web conversion metric baselines compared with post-campaign or program results
Sales team surveys that rate MQL value
All of these metrics can begin to show the value of marketing – proving that the work you're doing is making a difference to the company and that data is driving marcom decisions. Proof of incremental success can then be leveraged to make the case to the C-Suite to invest in the tools and policy shifts that will truly close the loop between sales and marketing to show ROI.
Set a Strategy for Yourself and Stick With It All Year
I've worked with dozens and dozens of clients over the past two decades in both B2B and B2C. Regardless of industry, the size of their department or company or their goals, clients all share the commonality that they're pulled in a multitude of directions, often at the whim of the sales team. And people don't really understand what they do. When this is your daily reality, it's easy to get trapped in a cycle of reactivity–making it hard to focus on a goal like: "Show ROI."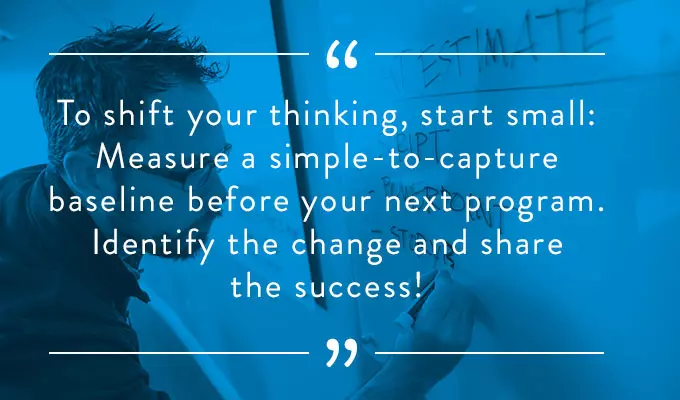 So, break "ROI" down into something smaller. Set a strategy to get there and stick with it over the course of the year. Maybe getting the sales team on board with defining a conversion ratio or the number of leads they'll need to make their goals isn't going to fly at your organization. We all have personalities to contend with at work. But don't let that get in your way.
Find an ally for a pilot program, set a goal and test it. Or set a simple objective in an area you can control. Maybe it's just a baseline measurement of lead conversions and a test to see if you can get a better conversion ratio with a simple form update. Using data to measure results in small programs can be the first step to changing your own mindset around ROI and ultimately being able to implement on a much larger scale. The incremental changes you make in your programs over the year will have value to leadership if you can quantify results in a way that matters to them.
Godfrey Team
Godfrey helps complex B2B industries tell their stories in ways that delight their customers.