Blog Post
Five Myths About B2B Creative: Busted
Publish date: Aug 02, 2019
|
Reading time: minute

s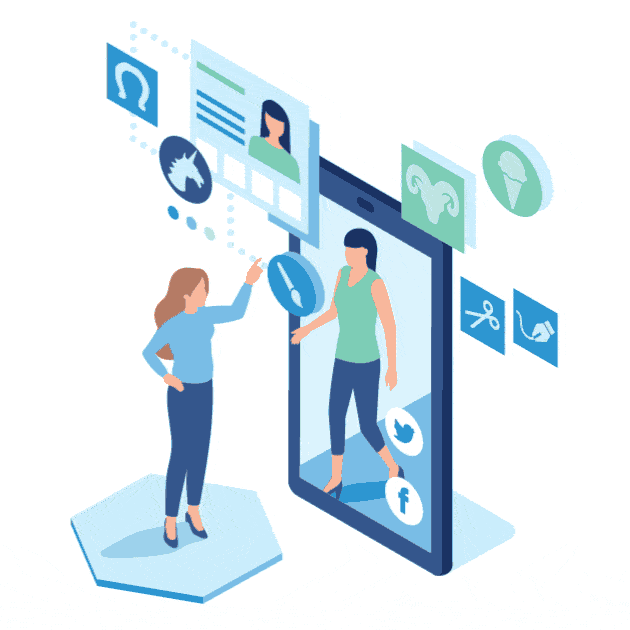 Not everything you hear is true about B2B creative. Let's explore exactly what gives B2B its flavor.
Myth #1: B2B is all about the products.
I can see where B2B marketers got the reputation that it's always about the offer or service, but in reality, it's about the people. While it's true that the people we market to may want to get down to the nitty-gritty details sooner than if they were buying a household product, it's only because their job depends on making the right decision. Knowing the right information up-front can make it a lot easier to make that decision. It doesn't change the fact that we are advertising to human beings who want to feel something. They enjoy a great headline, a little humor or, dare I say, a visual that doesn't showcase a product grouping, but instead something that relates to them. All of the decisions made on how, when, and what we say are carefully curated to reach the right people and give them exactly what they want — and more.
Myth #2: B2B marketing is vanilla.
If we are going to pick an ice cream flavor that represents B2B, it has to be Ben and Jerry's Cherry Garcia. It's complex, but the chocolate and cherry combo is worldly and keeps your attention until the last bite. While some materials may feel cut and dry, B2B creative is nothing like vanilla. We are constantly updating our approach to storytelling and as the 4.0 industry evolves and connects industrial markets to real-time data, so does the creative to convey our client's stories.
Myth #3: B2B creative is traditional.
While this myth may have previously had some truth to it, we are no longer all about the sell sheets and brochures. Ok, we still really love sell sheets and brochures in our B2B marketing campaigns, but we like to get digital these days too. Just like any other brand, we have to reach the right people at the right time. When we have a question, we get online to answer it. We don't wait for the catalog in the mail to pick out what we need anymore. B2B has adapted to social channels, platforms and other digital modes of communication to keep pace with the ever-changing landscape of our audiences. We are super social and have been known to #motivationalmonday on occasion. We've adopted virtual plant tours, augmented realities in trade show booths and used conductive ink to create interactive booth panels. Even our strictly B2B publications support HTML5 ads, but we aren't ready to say goodbye to animated gifs just yet.
Myth #4: B2B doesn't have personality.
This one never really made sense to me. Of course, we have personality; all brands do! While the headlines may go through rounds of legal revisions, we ooze charisma in our ad campaigns all the way through our social feeds. We use infographics, kinetic type and animation to show people how it's made, how it works and how it helps day in and day out. You may have to look past the 17 form fields to get the beautifully written white paper, but we exude personality. From the first email to the final sale, it's hard work having the character and class of B2B creative content. Business-to-business products and solutions are technical and highly specialized. Creative has to work extra hard to develop something that gets the right message across and resonates with the audience, whether that be engineers, plant managers or field operators.
Myth #5: B2B is the younger sibling of B2C.
You may have guessed I was working my way to this the whole time, and I was. This myth about B2B always following in the footsteps of B2C is not all true. We like to think of B2B as the Mr. Rogers of marketing. We don't aspire to be or live in the shadow of B2C. We create our own path and what works for us. Sure, we may borrow from B2C creative, but we have to take time to consider our personas and how this will help them to make an informed decision. Because our customers are decision-makers making business decisions based on the information we communicate and promises our brands make.
There are many myths when it comes to B2B creative solutions. The biggest is that somehow it doesn't have the immediate shimmer and shine that is so obvious in B2C creative. It takes breaking through the assumptions to see the abundant yet subtle beauty in the complex world of B2B. It may not be as flashy as B2C, but it's smart and rewarding to the people who matter most. As B2B marketers, we relish the challenge and look for those small sparks of inspiration to create delightful moments for our customers. Need proof? Here are a few of the moments we are proud to say we did B2B justice.
Godfrey Team
Godfrey helps complex B2B industries tell their stories in ways that delight their customers.