Blog Post
Trade Show Success Tips: Maximizing Booth Appointments and Editor Events
Publish date: Jul 05, 2019
|
Reading time: minute

s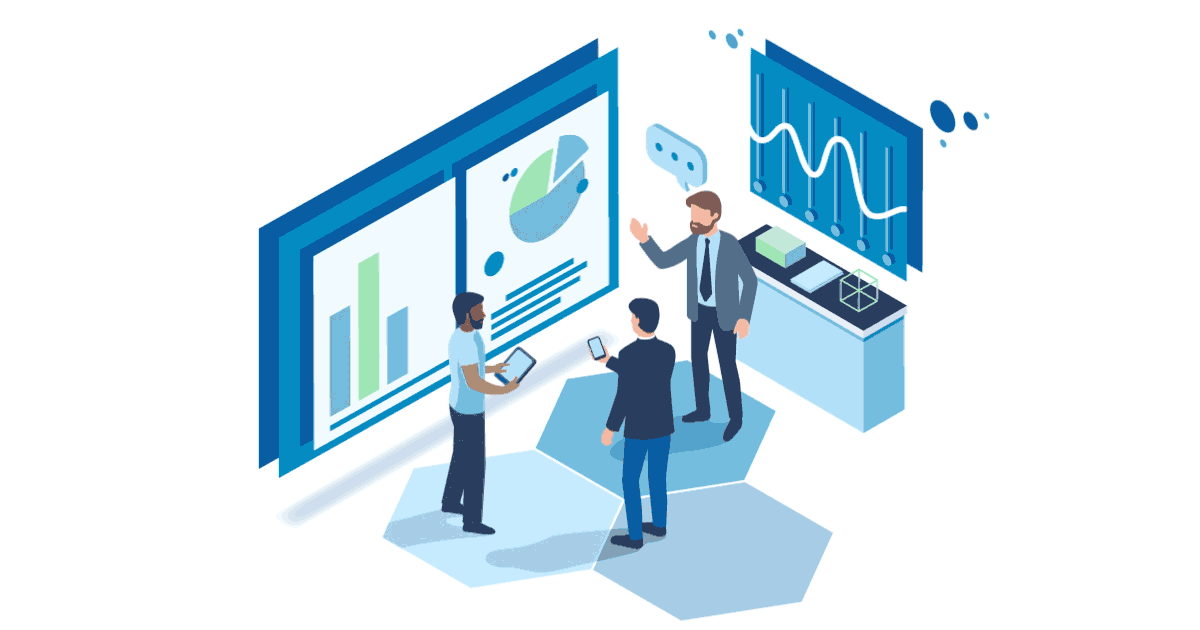 Trade shows provide an incredible opportunity to engage editors who want to learn more about your company.
It may be summertime, but it won't be long before the 2019-2020 trade show season is in full swing. For most B2B marketers, trade shows are an ideal opportunity to connect with customers, court potential customers and show off their latest products, technologies and services.
Often overlooked is the opportunity to engage trade editors – the journalists who cover your industry every day and report on the latest products, technologies and services. There are a lot of different ways to captivate editors, but the most productive, effective and successful ones are inviting them to visit your booth and staging a special media event.
Here are six tips for maximizing booth appointments and editor events at trade shows:
1. Set Measurable Goals Up Front
Like any marketing communications plan, your trade show PR plan should have measurable goals. What metrics are most important to you and the executives who run your company? How will you define success?
Will it be the number of editors who will visit your booth and attend your media event? Or the amount of coverage you'll secure during the show as well as weeks and months after the show? Will it be the quality of the editorial relationships you will develop at the show and continue nurturing long term?
These are all important questions to ask before executing your PR plan. Pick three goals, make them measurable and track results to provide a true return on your investment.
2. Know Thy Audience (Editors, Not Your Customers)
This is probably the most important tip for trade show success. First, a little context: When trade editors attend shows, they have a lot of ground to cover. In addition to your company's booth and media event, they will visit hundreds of other booths (including your competitors') as well as attend a dozen or more media events, press conferences, breakfasts, dinners and happy hours. That's why you need to cater to their needs, not your own, and respect their time.
If you're hosting a media event to announce a new technology, acquisition or partnership, make it your top priority in pre-show pitching to editors. Yes, you can also invite editors to visit your booth – Godfrey recommends half-hour visits – but keep in mind that some editors may not have time to do both. That's okay – it presents an opportunity for you to follow up with them after the show.
3. Make It Newsworthy and Memorable
Here's another thing about trade editors: They're constantly looking for newsworthy information that can generate story ideas – such as at-show reports, blogs, opinion pieces, articles, etc. – for their target audiences such as your customers. Don't invite an editor to your booth or media event unless you have something significant to announce or share. Make it worth their while. You'll earn a lot of credibility points as a result.
We have a client in the heating, ventilating and air conditioning (HVAC) industry that has held a press breakfast every year for the past 25 years at a major international show. Sure, the editors enjoy the food, coffee and fellowship, but this client really knows how to deliver an engaging and memorable program. Typically, the president discusses a key trend in the industry. The director of government affairs addresses federal and state legislation. And a customer talks about how it successfully used the client's product in a challenging application. Bottom line: Good content goes a long way toward satisfying editors' needs.
4. Engage Your CEO and Subject Matter Experts
This brings me to my next tip: Trade editors especially value engaging with presidents and other C-level types as well as subject matter experts. A president is supposed to know anything and everything about their company and the industry, so editors are eager to grab 10 minutes of their time at a media event or booth appointment. The same goes with subject matter experts (SMEs). Editors want to know why a specific technology is unique or different, how it benefits the end user and how/where it can be applied, i.e., customers who have successfully used the technology.
Make sure your president and SMEs have received proper media training and are comfortable handling tough questions from the editors. Also, make sure your team has plenty of background on the editors with whom they'll interview. A media briefing document should include the editor's name, title and contact information, editorial focus, recent stories published online and in print, background on the media outlet and talking points for your president and SMEs.
5. Keep the Conversations Going – and Relationships Growing
While setting measurable goals is critical to your success, booth appointments and media events serve another purpose: They help you establish relationships with editors and grow them for the long term. Think of trade editors as your customers. Be a good listener. Understand their pain points, their wants and needs. And provide solutions that will solve their challenges.
Journalists are under increasing pressure to perform. In addition to creating story ideas and selling them to their bosses as well as researching and writing stories for consumption, they must take photos and videos and post stories online, in print, in e-newsletters and on social media. Do them a big favor by providing unique, newsworthy story ideas and high-quality content. Most importantly, understand their deadlines and be as responsive as possible.
6. Promote Your Successes Internally
When the trade show is over and you've returned to your office (and are no doubt weary from the three-day experience), create a post-show report to share with your colleagues and the executive team. Be sure to include your goals and how you're tracking against them. Highlight significant editorial meetings by providing a brief recap (who, what, when and why) along with photos and videos, if available. Call out editorial placements that have already hit online and in social media channels. Quantify editorial placements by including audience reach, such as the number of people who may have seen the story online, in print or in digital format.
In summary, trade shows provide an incredible opportunity to connect with your customers and court new business. They're also a great way to engage trade editors who want to learn more about your company, products and technologies. Make the most of those engagements. They'll pay short-term dividends and help you effectively communicate with your target audiences over the long haul.
Want to learn more about Godfrey's trade show expertise and other PR insights? Check out our full list of PR blogs here.
Godfrey Team
Godfrey helps complex B2B industries tell their stories in ways that delight their customers.