Blog Post
Avoiding the B2B Trade Show Blues Fire Drill
Publish date: May 26, 2017
|
Reading time: minute

s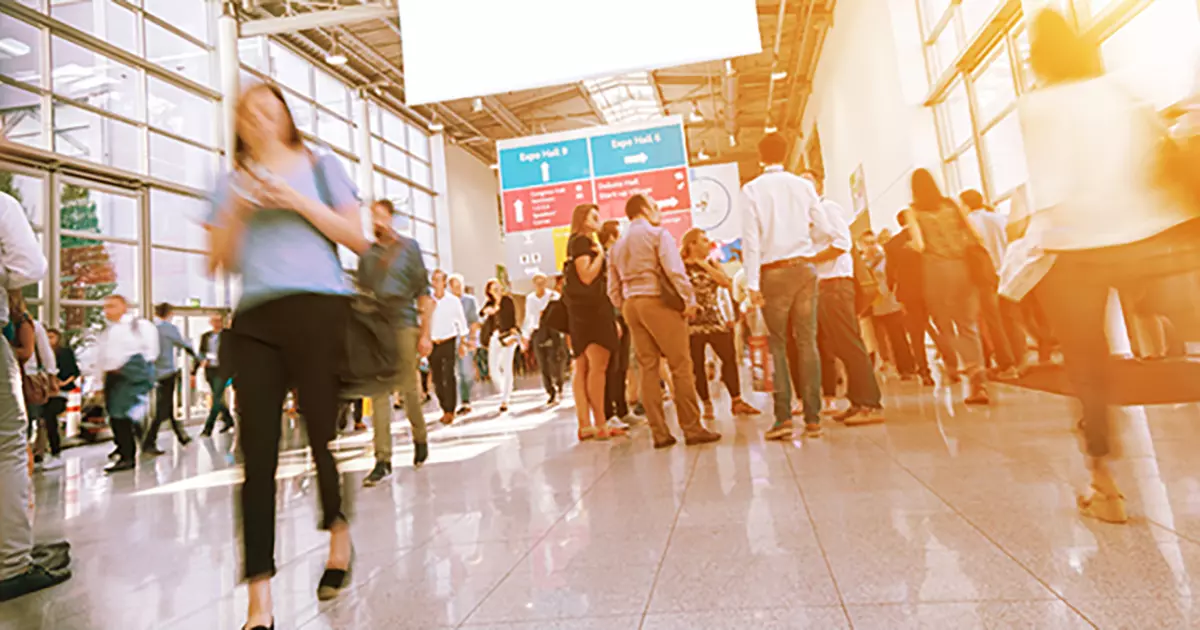 Preparing for trade shows can cause a lot of anxiety for B2B marketers. For good reason: The stakes are often high. But much of the pain can be avoided with proper planning and collaboration.
For a variety of reasons, trade shows can cause a fair amount of anxiety, heartburn and sleepless nights for B2B marketing departments.
The stakes are always high. There's pressure to exceed the numbers from the last show. There's limited budget. Never enough time.
And with trade shows once a year (or even once every two or three years), you simply have to get it right.
For most of our 70-year history, Godfrey has been privileged to work with a wide range of B2B marketers on their trade show experiences. (for a few examples for our work at trade shows and events, see success stories for our clients JLG and Sto) And we've found that preparations for shows often come down to the wire, with lots of stress (and extra cost) for all involved.
You might be tempted to write it all off and say, "Well that's the way it always is – it's never going to change." But if you're looking for a self-fulfilling prophesy, that would be it.
One thing we have learned: Working collaboratively, we can break the frenzied cycle of last-minute stress.
How do we do it? There are five major steps on the way to a successful trade show experience:
Step 1: Collaborate
The first goal is to get everyone on the same page before we have a concept or start building a booth or displays. And by "we," I mean Godfrey, our client, our booth partner and our technology partner (note that I did not use the term "vendor"). Everyone is totally focused on helping to achieve the final goal.  
Then, all the outside partners get together, develop a concept and jointly present it for the client's review. That may not sound revolutionary, but it is, based on our experience through the years.
Step 2: Start early
For a major show, we like to start the preliminary discussions a full year before the show. We take about three months to coordinate concept development among the team members.
The result? Everyone is starting with an approved concept, making things much easier.
Step 3: Learn from past experiences
After almost every major show, we have a debrief. In fact, we have several of them: at least one internally, one with our partners and one with the client. And we recently started doing a "pre-brief" meeting to plan for upcoming events.
The main point is this: Learn from the past. Or keep repeating it. That's how you improve your show presentation and become more efficient at the same time.
Step 4: Connect and integrate
Perhaps the most important outcome of Step 3 is that we have reached a new level of thinking about shows, viewing them as a progression, each one learning from and building on the last. No more "one-offs," once-and-done extravaganzas that have nothing to do with the overall program.
We're not simply talking about show logistics and planning, but about brand messaging and storytelling as well. So we are now taking a broader view, with what we learned in one show being carried over and improved for the next event.
By taking this broader view, we are also able to connect shows even more strongly to the ongoing marketing program. The more we view a show as a part of the overall marketing effort, the more improvement we'll see, both on the show floor and in the overall program.
Step 5: Communicate, communicate, communicate
It's funny to say that in our industry, but communication before, during and after the process is probably critical in achieving a successful result.
In short, trade shows will never be a cakewalk. They'll always be important, high-pressure showpieces for a B2B marketing program. But with good planning, they can be a lot less painful – and a lot more productive.
To see a creative director's view of just how far we can push our concepts for trade shows, see Cliff Lewis' blog on what B2B marketers can learn from CES. 
Godfrey Team
Godfrey helps complex B2B industries tell their stories in ways that delight their customers.