Blog Post
Bring Marketing and Sales Together to Improve Lead Generation
Publish date: Aug 01, 2016
|
Reading time: minute

s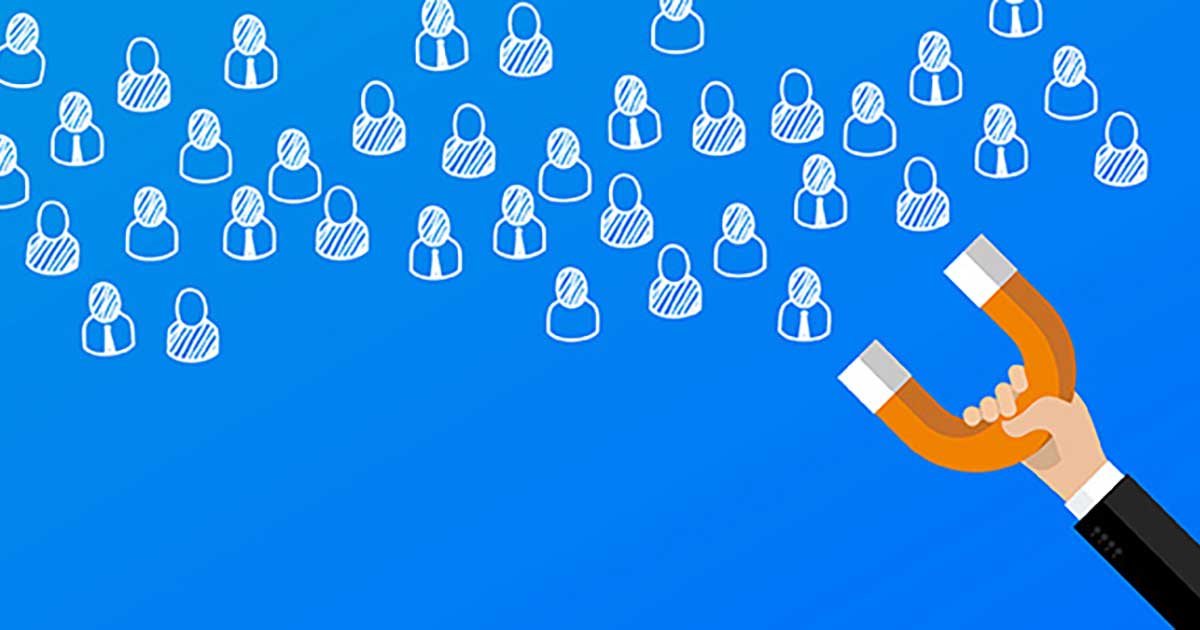 The most important step for aligning marketing and sales around a lead generation effort is planning; and more importantly, creating an opportunity to collaborate.
There is no doubt that marketing and sales alignment is a hot topic, especially when it comes to lead generation. A recent Sirius Decisions study surveyed 300 senior salespeople for insight into how they see the buyer's journey impacting their ability to sell. According to Sirius Decisions, "Salespeople believe that the beginning of the traditional sales process has evaporated and that buyers are self-servicing their needs instead of engaging with salespeople." This trend makes marketing and sales alignment more important than ever. I'm going to explore some common questions and provide helpful tips to support bridging this oft-divided gap.
Getting Started
The most important step for aligning marketing and sales around a lead generation effort is planning; and more importantly, creating an opportunity to collaborate. Both marketing and sales leaders need to come together and address a few key questions.
What does marketing consider a lead to be?
Marketing leads are commonly referred to as Marketing Qualified Leads (MQLs) and, in most cases, the prospect has demonstrated some level of interest or engagement that tells marketing this is a genuine lead. This could be as basic as a web download or form submission. Remember, though, downloading content or signing up for a newsletter doesn't mean they are sales ready. Marketing's job at this stage is to filter out the leads that ARE sales ready, forward them to sales and then nurture the rest.
Most B2B companies are selling to multiple buyers over an extended period of time. This means, to be successful, marketing must create a series of touch points that help the prospect identify and solve a problem. Position your company as the best resource to help.
Tip: Look at historical lead data, find out what sources are producing the highest win rates and talk about why. You may find additional ideas by examining what is already working. Either way, when you approach business leaders with data about where sales opportunities are originating from, they tend to listen.
What does sales consider a lead to be?
Have you ever heard your sales team say, "Leads, you call these leads?" This is because you lack a documented and agreed upon definition of a Sales Qualified Lead (SQL). SQLs typically have passed qualification criteria set by your sales team and are progressing toward the opportunity stage, the point at which a need is uncovered for which your company can provide a solution.
The benefit of customers self-servicing their needs online is that salespeople can spend time doing the activities that will have a greater impact on the business. For instance, selling to customers who have an immediate need and are ready to buy. This only works if you really listen and understand how and where your sales team is adding value. Evaluating the buyer's journey and selecting the appropriate time to insert the salesperson will not only help marketing and sales, but it will create a better experience for your customer.
Tip: Maybe your marketing technology stack (the technologies used to conduct your marketing activities) is limiting you from experimenting with lead scoring or providing real-time insights into visitor activities. Don't let that discourage you. A simple exercise would be to map your content assets to your buyer's journey. For instance, signing up for a newsletter indicates awareness, and sales will probably not call them; however, if you can prove that downloading a new case study indicates an increased level of interest, sales would be more likely to act.
When and how would the lead be handed off from marketing to sales?
So, you have attracted a visitor, captured a lead, qualified that lead and now you are ready to notify sales of your success. When passing along the lead to your salesperson, make sure to include all relevant information to ensure their success. Let's assume you have your lead sources integrated with a CRM and that distributing them isn't a problem. Instead, focus on the trigger that causes you to determine this lead is qualified and provide context around their interest.
Buyers are completing 50 to 80 percent of the journey to a purchase before reaching out. Providing sales with an understanding of what the prospect has done, combined with what they may already know, will help your colleague prepare for the first call.
Tip: Use third-party data to build out a complete profile before passing off SQLs.
What is sales going to do with the lead once they have it?
SQLs don't turn into revenue on their own. Whether it's demonstrating value, developing a solution or facilitating an order, sales are interacting with leads for weeks, months or years after you pass them off. If you have marketing automation software in place and are using it as intended, then you likely have more awareness on what happens after a lead is passed to sales. Technology itself will not help here; as stated earlier, collaboration is the most important step.
I would encourage marketing and sales leaders to review pipeline reports together to address what is and isn't working. Does the sales cycle need to be shortened? Are salespeople losing a measurable amount of leads at the same stage? What happens when sales deem a lead unqualified? Are the deal sizes too small? Are the wrong products/services being pushed? Are salespeople doing anything repetitive that could be automated? All of these questions influence what can or should be done after handoff.
Tip: Develop sales playbooks to arm your team with the right information. Sales playbooks are an inside view of how your company should be messaging your buyer from initial contact through their life cycle as a customer. Whether you have fully developed sales playbooks or not, talk about ways to include market insights by segment or product interest.
Why Now?
According to Forrester Research, aligned organizations achieved an average of 32 percent annual revenue growth while less aligned companies reported an average 7 percent decline in revenue. The people, processes and technologies exist to make marketing and sales alignment a reality. I've never heard a client say, "My goal is to drive a decline in revenue." To keep this from happening to you, I recommend you find your allies (internal and external) and start driving change within your organization.
Josh Albert - Vice President, Business Development
Josh heads up our new business efforts, working alongside teams of Godfrey subject matter experts. As director of business development, Josh combines strong leadership and business sense to help Godfrey form client relationships where we can do our very best work.