Blog Post
Measuring B2B marketing with digital performance dashboards
Publish date: Jan 16, 2017
|
Reading time: minute

s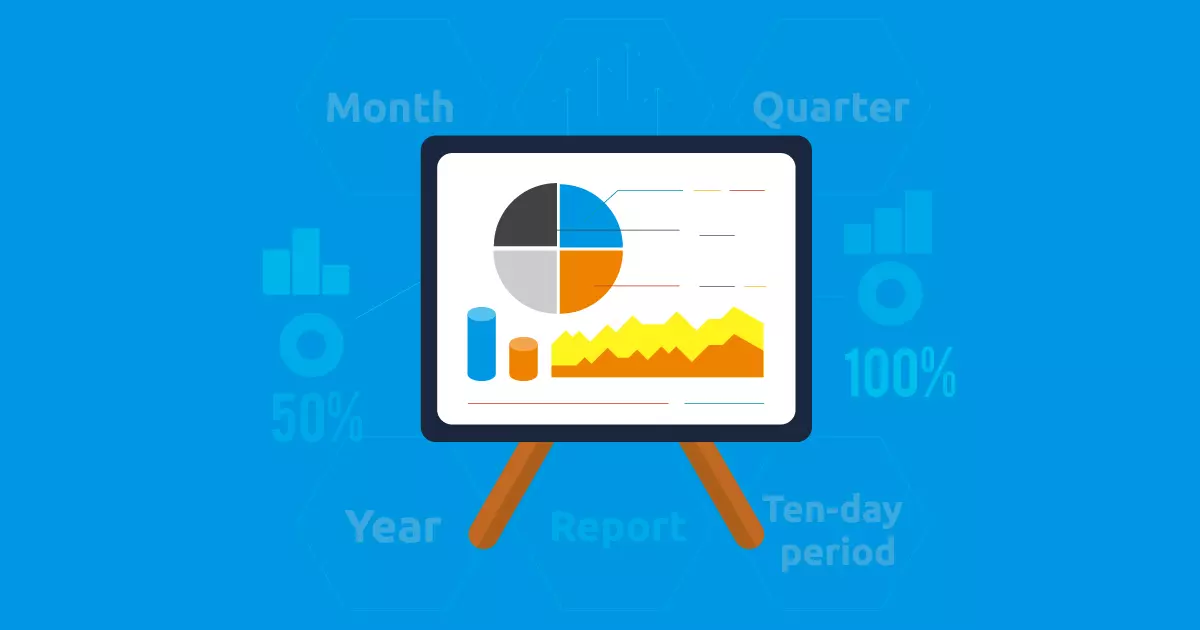 A digital performance dashboard can be the difference between a B2B marketer who is overwhelmed with information or informed by data and optimized for success. Learn how to get started.
Marketers are constantly talking about the importance of data. But not all of them are doing anything with it. The sheer volume of information, along with a lack of easy access to it, can prevent marketing teams from doing something with all those numbers. This barrier can lead to larger challenges when marketing is asked to prove performance, show a return on an investment or justify requests for future funding.
Creating a web-based performance dashboard to easily monitor the most important data is a first step in turning information into action. To help manage the vast amounts of information available, today's digital dashboards aggregate from multiple database sources and integrate with web services. Marketers who can monitor what is happening real time can gauge progress toward a goal, and react to change or improve things. Those that can't instead find themselves scrambling to put together numbers after an initiative is complete—and trying to explain why it was unsuccessful.
A streamlined performance dashboard can be the difference between a B2B marketer who is overwhelmed with data, or armed with information and optimized for success.
Why B2B marketers need performance dashboards
Performance dashboards are essential tools used to monitor progress, evaluate success or communicate status. A consolidated at-a-glance display of the key information needed to achieve objectives, these real-time data windows have become critical to organizations. An effective dashboard can help B2B marketers:
Speed decision-making and prompt action
Inform users across the organization
Provide access to critical metrics on demand
Align stakeholders who can easily review key performance indicators (KPIs)
Align marketing and sales teams regarding activities and results
Help assess the ROI on an initiative or program
Data is a powerful tool, but with so much information available, the challenge is often what to do with it. The best dashboards provide insight, facilitate understanding and ultimately prompt action toward improvement.
Good dashboards lead to good decisions.
Expectations for an effective dashboard
Data visualizations are often used within dashboards to provide digestible views of current performance metrics, but colorful pie charts and graphs aren't what make a dashboard useful. For a dashboard to be effective, someone—whether an internal B2B marketing person or an external agency with analytics expertise—must take the time to consider what the most important information is and how to best present it.
Don't fall for some snappy headline on a dashboard vendor's homepage that you can sign up, complete a few settings and be done. A dashboard isn't a magical out-of-the-box solution to B2B marketing data dilemmas. It's important to manage expectations about what a dashboard can and can't do:
A dashboard is a communication tool—not the place to determine how to measure success. If you don't have goals and clearly defined metrics/KPIs for your project, program or marketing department, a dashboard is not going to help.
A dashboard is not about numbers and reporting; it's about insightful information. Simply having an interface to data doesn't eliminate the need for thoughtful analysis of it. An effective dashboard does more than display data. What it is reporting needs to lead to recommendations, or that user interface is just pretty data dumping. (Read Avinash Kaushik's post on avoiding digital dashboards that "data puke.")
While a performance dashboard won't eliminate the necessary work of setting goals and analyzing results, it can help B2B marketers spend less time finding data, and more time reviewing, understanding and making decisions based on the information—so you can do something with it.
In my next post, I'll review the types of dashboards and provide advice on how to plan yours. In the meantime, for more on this topic read our latest UX booth article, "Performance Dashboard Design: How to Put Data to Work."
Godfrey Team
Godfrey helps complex B2B industries tell their stories in ways that delight their customers.