Blog Post
Why SEO Should Be a Critical Piece of Your B2B Marketing Strategy
Publish date: Jan 26, 2018
|
Reading time: minute

s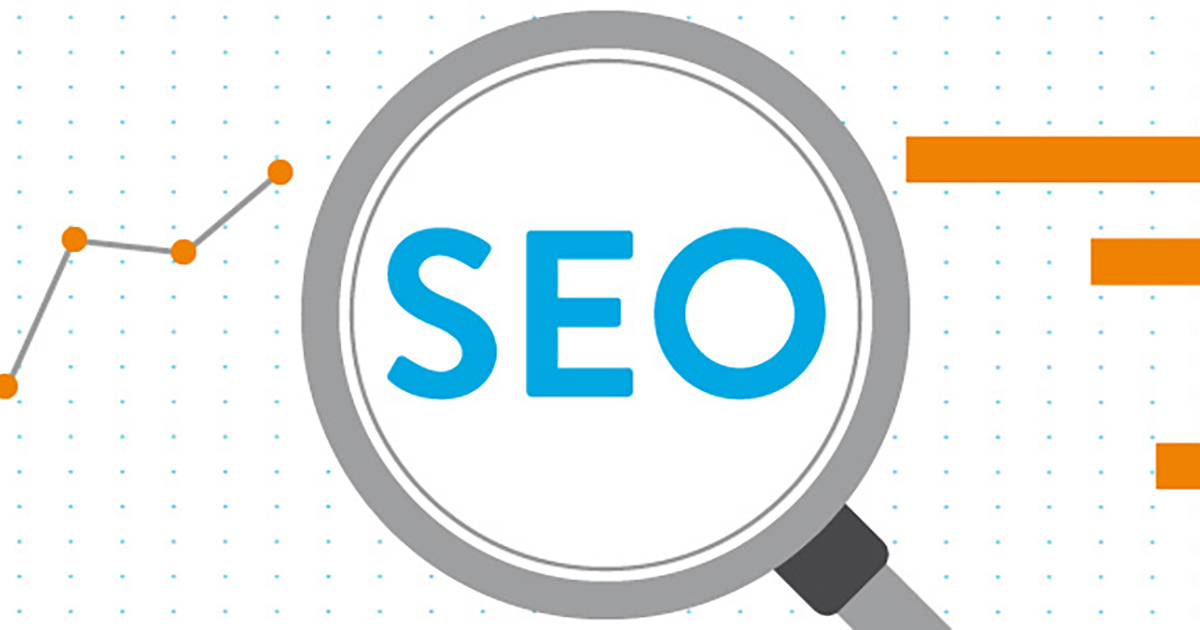 When budget planning for the upcoming fiscal year, SEO should be a big item on the consideration list for your B2B marketing strategy.
When budget planning for the upcoming fiscal year, SEO should be a big item on the consideration list to support your B2B marketing strategy. It's one marketing channel that executives typically tend to overlook because they perceive their brand ranks well in organic search, and SEO is driving traffic.
However, the reality is that without an ongoing SEO program, a website is likely not fully optimized for competitive key search terms that the business' target audience most commonly uses when researching products and services.
Missed ranking opportunities often translate directly to lost leads and sales.
The Business Case for SEO
Organic search is a huge part of the modern day B2B customer journey. It's hard to deny SEO is important when 71% of B2B researchers start their research with a generic search.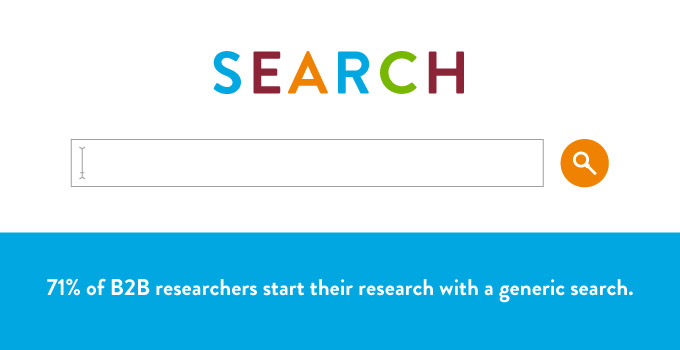 In 2014, Google stated that B2B researchers perform 12 searches on average prior to engaging with a specific brand's website.
If your website isn't visible in those searches, then your brand is not going to be a potential candidate in the decision process.
Increase Your Pipeline
Studies have shown that organic search is the #1 overall driver of traffic to B2B company websites. This trend holds true with most of Godfrey's clients as well.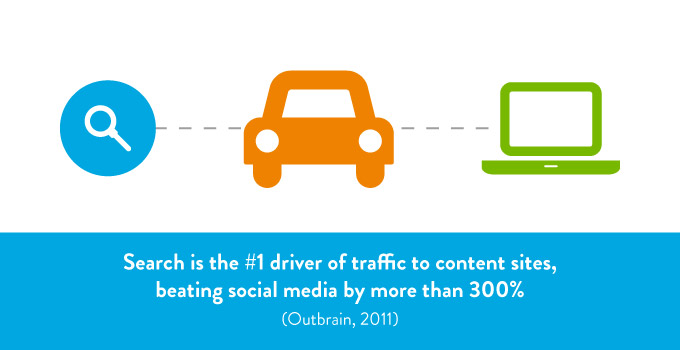 Access to tracking tools and CRM systems allow our marketing experts to see further down the marketing funnel and confirm that organic search traffic is one of the biggest contributors of conversions and assisted conversions on websites. Time and time again, end-to-end tracking platforms prove that those actions and leads are resulting in sales.
Plan Ahead
There may be items in your upcoming 12-month game plan that could negatively affect your website rankings if they're not planned out properly.
By budgeting for these additional SEO considerations, you'll be better off.
1. Launching an International Website
International websites can help deliver local language content to the right user. But, there's lots of complexities search engines can have with crawling and indexing multiple language sites. Avoid duplicate content penalties by ensuring your website's hreflang and canonical tags are implemented correctly. This will help Google and other search engines to appropriately detect the proper language variations for each unique page.
Performing keyword research for international languages prior to translating pages will ensure your translated content includes common keywords and has a chance at ranking as highly as it does in English search results.
2. Making Your Website Responsive or Building a Mobile Website
Unless you've been hiding under a rock, you know that mobile devices have finally overtaken desktops in website search traffic in many industries. Having a website that's responsive (easily viewable on smartphones and tablets) safeguards your website from being negatively impacted by Google's Mobilegeddon update, which launched in 2015.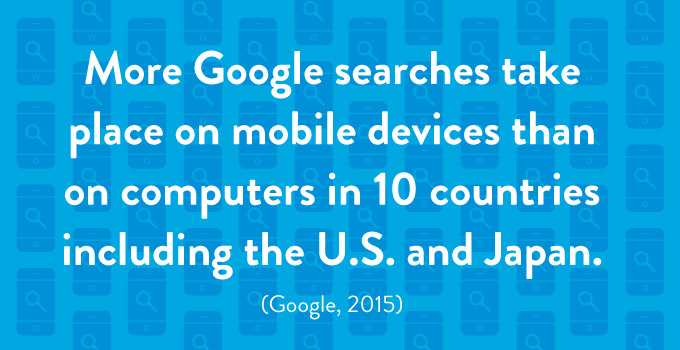 If your website still isn't mobile friendly, you stand to gain a positive improvement in rankings and an increase in usability and customer satisfaction by updating your website.
Use caution when redesigning your website and taking advantage of new technology. We've seen costly mistakes that could have been avoided, from developers blocking search engine access when trying to crawl a website to Google entirely deindexing a website. You need to be careful to prevent any ranking loss.
3. Moving Your Static Website Into a CMS
Migrating a static website into a content management system (CMS) or switching platforms can have a detrimental impact on SEO if not done properly. Along with content migration, there are a lot of other technical hurdles to address, including meta information (what Google displays in the search results) and the URL structure.
Even though your site may look the same, if 301 redirects are not in place to direct users and search engines from old page URLs to your new website pages, then you might experience a severe drop in rankings.
Carrying over the title tags and meta descriptions along with the page-level content will ensure that your rankings fluctuate as little as possible when search engines recrawl your website.
To avoid any security issues, make certain that your developer uses the latest version of your selected CMS platform and installs the most up-to-date third-party modules or plugins.
4. Building a Dealer Program
Many B2B brands are either utilizing or realizing the value of creating a dealer program to help increase sales. The trust of a local store or distributor carries a lot weight. According to Hubspot, 72% of consumers who did a local search later visited a store within five miles.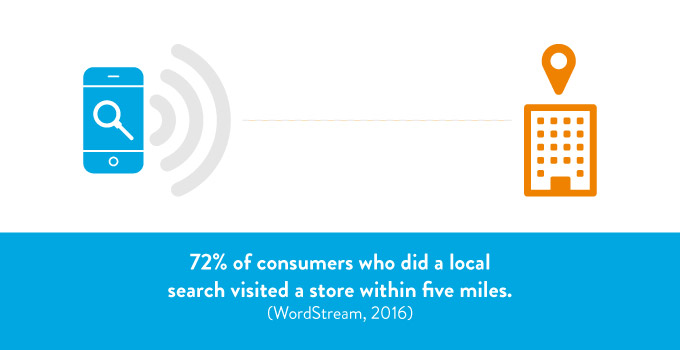 Just because your brand creates localized dealer pages on the same domain doesn't mean they will have the same authority to rank in search results for local searches. Local SEO in metro markets can be extremely competitive.
In order to boost rankings and inquiries, each localized page should contain information beyond just location and store hours. To bolster the page, include relevant content like products & services offered by that dealer or distributor or links to internal pages. This ensures search engines understand the page is unique and relevant, but more importantly, potential prospects or customers understand what the location offers.
5. Launch a Blog or Content Hub
Adding new resourceful content to your website, such as blog posts, infographics, videos and white papers, can be a great way to increase brand awareness, nurture prospects and help educate your existing customers.
However, if you're creating a blog or content hub with the sole purpose of increasing website rankings, then there are lot of intricacies to consider, such as keywords and content mapping, inner-linking, content and meta optimization, and more.
Content should live on the same website domain to take advantage of the existing domain authority your website has. It's okay to curate content from other websites, but every new addition should contain unique, fresh content.
6. Opening a B2B e-Commerce Store
B2B e-commerce is a growing segment. Frost & Sullivan projects that B2B e-commerce will hit $12 trillion in sales worldwide by 2020, up $5.5 trillion in 2012.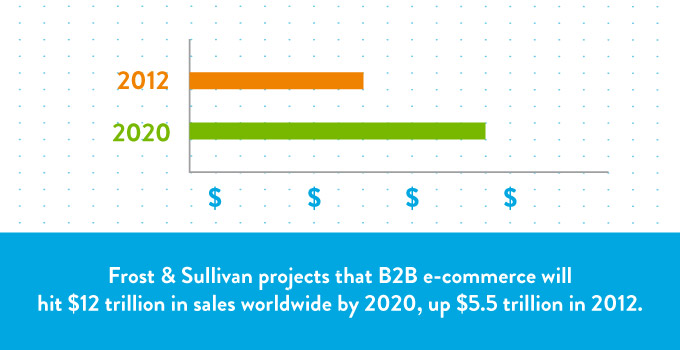 Businesses need products too! The B2B e-commerce growth rate is currently triple the rate of B2C e-commerce.
If your brand is considering entry to the e-commerce arena and launching an online storefront to put your products at your buyer's fingertips, then it's important to understand how your website can be impacted by SEO.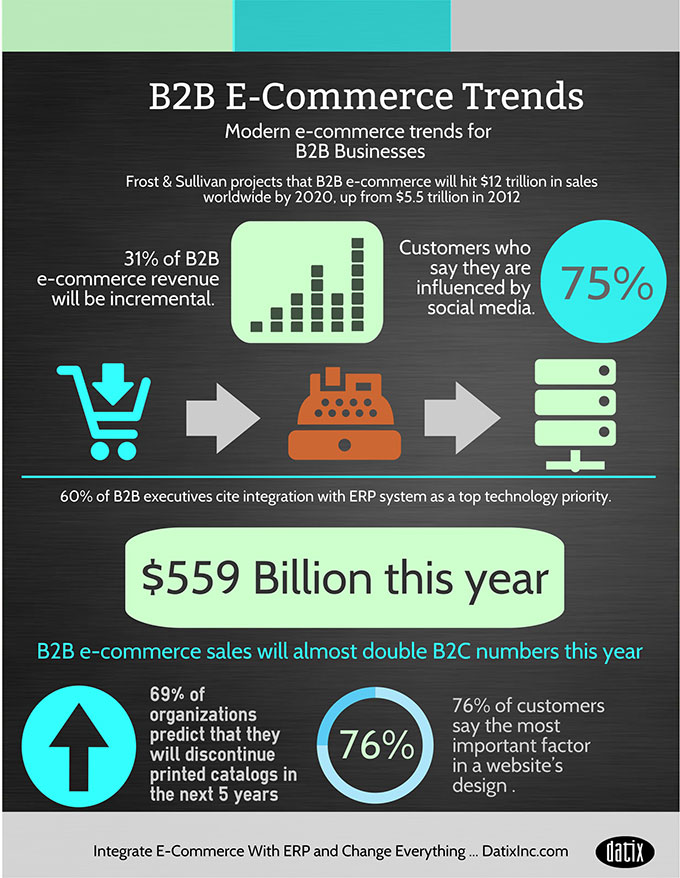 Source: http://www.datixinc.com
Launching an online store (without a password requirement) will undoubtedly add hundreds, if not thousands, of additional pages to your website. Between category and product pages, search engines will have many new pages worth of content and images to evaluate.
When adding new products to your website, consider the content and images that are being used. If you're using product descriptions that you've given to distributors, dealers or other online media outlets, then there's a good chance your website could be negatively impacted by a duplicate content penalty.
In order to avoid algorithm issues and get the best SEO performance, budget time to write new unique product descriptions and create category-level pages with a few introductory or supplemental sentences that convey what the category is about.
Depending on the e-commerce platform you choose, there could be many variants of the URL to represent product attributes such as sizes, colors, and other options. Ensure that your website is set up properly to show Google the proper URL version and use proper HTML 5 schema microdata behind the scenes to accurately present your page to search engines.
7. Improving User Experience
There's a lot of optimizations you can make to your website to increase performance and improve SEO visibility. From adding an SSL certificate to fixing broken links to improving site-speed, there are many quick wins you can get in SEO.
On October 17, 2017, Google's change to Chrome (Version 62) began flagging all non-secure http websites that contain a form as 'Not Secure,' even something as simple as an email address in a mailing list signup. If your website is not utilizing SSL, adding an SSL certificate can give a small bump in the rankings all by itself, along with the improved trust and security.
Websites are constantly evolving with updated content, images and links and new pages being added or removed. Broken links within a website not only negatively impact your SEO performance, but they can also easily kill your customer experience.
Imagine your prospects or customers finally find that important content they had been searching for, and the link they click to view the page or PDF is broken. Running a routine SEO audit to find and fix broken links goes a long way to ensuring your website stays healthy.
Amazon found that every 100 milliseconds of latency cost them 1% in sales. Decreasing load times on your website by reducing image file sizes, utilizing browser/server caching and minimizing internal redirects can have a monumental impact on improving your user experience.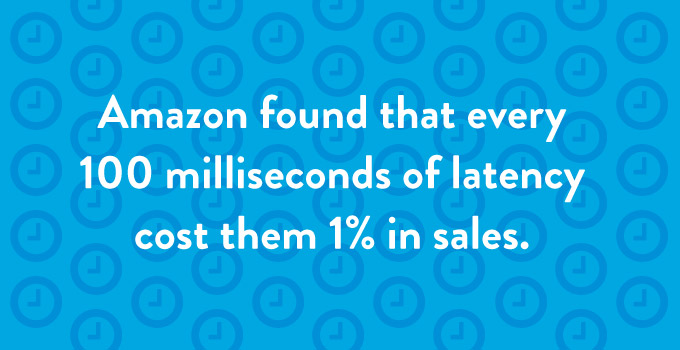 Budget, Budget, Budget
In addition to helping optimize your website and increase its authority, an ongoing SEO program can ensure you're properly navigating the often-complex search landscape to get the best results for your website.
If you're having trouble getting budget specifically allocated for organic SEO, then approach the situation by bundling these necessary SEO items within your existing programs.
Having a proactive B2B SEO strategy will ensure your evolving website doesn't fall victim to Google's constant algorithm changes and will prevent your website from taking a plunge.
If you need help improving your website's SEO performance, contact Godfrey today!
Matt Boaman - Vice President, Marketing Channels
Matt's digital expertise and results-oriented approach has helped advance clients' digital program performance. In his new role as vice president of marketing channels, he leads the digital, public relations and media teams.