Blog Post
Top 5 B2B Marketing Challenges
Publish date: Apr 28, 2017
|
Reading time: minute

s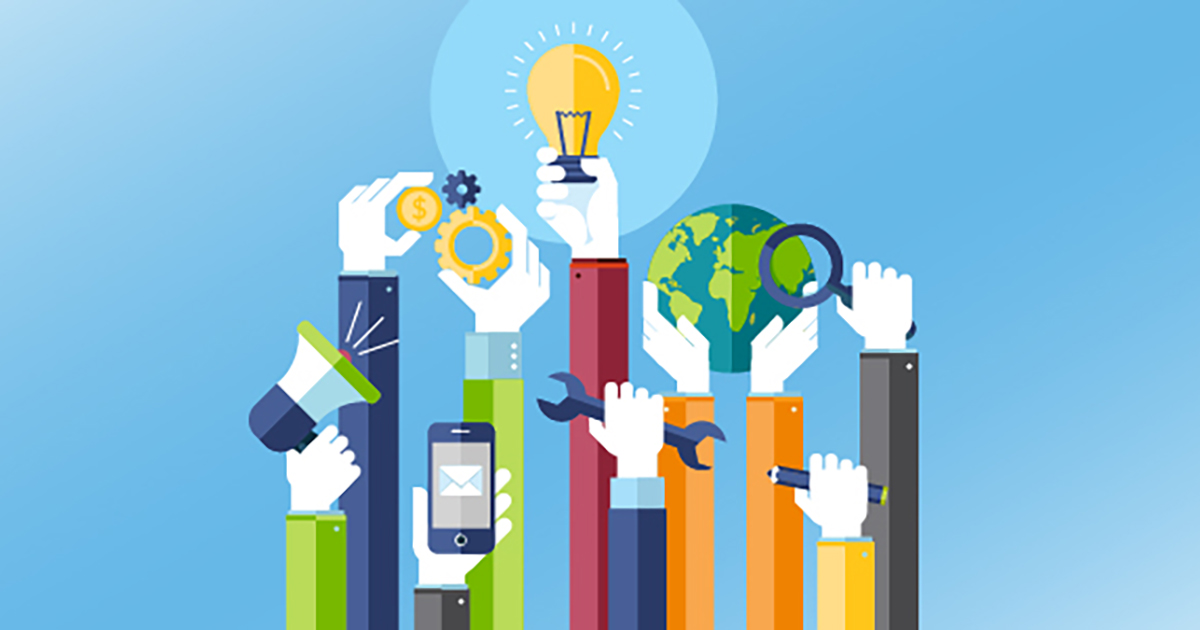 From technology integration to content globalization, we'll discuss the top B2B marketing challenges and how to get started with a plan to overcome them.
As an exclusively-B2B agency, we're in a unique position to be fully immersed in a variety of B2B industries. Part of my job as an account planner is closely following B2B marketing trends. But I also get first-hand insight from clients as well. That means I get an up-close view of the challenges most B2B companies face when it comes to marketing. Here's a list of the top five B2B marketing challenges I hear about most often and some tips on how to overcome them.
1. Technology integration
Technology can be a blessing and a curse for many of our clients. Too often marketers see the potential and exciting things technology can do, but can't seem to integrate it into their company. If SEO, SEM, website, social media, marketing automation and online media are not connected, then how can communications be integrated? Not to mention all the other tools that are part of the technology stack like a CRM, content management system, analytics platforms and others. In many B2B companies, none of these systems are linked. B2C companies make it look so easy—retargeting you on every online channel you visit until they get you to buy that sweater you looked at on their website last week.
2. Managing leadership expectations
Senior management often doesn't see how these new digital marketing tools can help close the sales loop in B2B. As a matter of fact, many B2B companies believe their current marketing activities are meeting the needs of sales. This leads many marketers to wonder, where is the best place to invest their marketing dollars? An informal audit of your organization to understand how sales and marketing tools communicate together is often a first step in seeing if/how marketing activities are meeting the needs of sales. Can you track someone from paid media via Adwords or other technology, through the website journey with an analytics or marketing automation tool, through the sales process in a CRM database to a sale? Is technology connected to push data and information to one another through the sales funnel? You also need to consider that different parts of an organization, like marketing, IT or sales,may oversee different parts of the software so aligning these groups to provide data may be needed. It's this understanding of end-to-end tracking of the buyer's journey is where we can start to see areas for potential optimization and investment of marketing dollars.
3. Marketing and sales alignment
Most of us have heard the popularly quoted statistic: up to 70% of the B2B buyer's journey is completed online, before a buyer even reaches out to sales. As a matter of fact, Gartner Research reports that by 2020, over 85% of the decision will be made without any human interaction. So how exactly do you win the sale without any personal contact? One way might be to integrate marketing and sales to increase lead generation—an initiative over half of B2B businesses mention as one of their primary marketing objectives. Integration between sales and marketing is better today, but still has a long way to go before the two roles are aligned and working effectively towards the same goals. Katie Martell, B2B On-Demand Marketer, does a great job of breaking this issue down in her blog post, Is B2B sales and marketing alignment a myth?
4. Getting in front of the right people at the right time
For the best chance of success, marketers need to attract, reach and engage all key stakeholders in buying decisions—throughout each stage of the purchase process. These are complex relationships with the average B2B purchase involving 3-5 decision-makers. That means you need to create content that speaks to both influencers and decision-makers—not always an easy task for B2B marketers who so often juggle multiple roles and responsibilities. One way to help your marketing department is to ask your sales team to contribute to your content efforts. For more tips on this subject, read our recent post on improving the b2b sales funnel.
5. Globalization of content and marketing
Another major challenge I've seen is around globalization. B2B marketers may understand the concept in theory, but serving diverse markets around the world, while holding true to your brand, can be a huge undertaking. Marketing products and services globally requires understanding and catering to the needs of markets from a local level. Because what resonates in one market might not be received the same way in another. Global marketing is not as simple as translating copy into appropriate languages. You want to make sure your audience feels confident that you understand their challenges and have solutions that help make their lives better. That means communicating in such a way that lines up with that particular region's habits.
If you're a marketer, surely you can relate to most of these B2B marketing challenges. So now the question is, how do you overcome them? Having a solid communications strategy, audience personas and a content marketing strategy is a great place to start. Technology can be a valuable tool to help manage your program while aligning marketing and sales. So, take it one step at a time. And if you'd like some help, you can always enlist the help of a B2B agency if you don't already have one.
Donna Harris - Director of Strategy
Donna is fascinated with industry trends and market research. She supports account teams with insight and strategic planning and thrives on conquering challenges that keep clients up at night.