Blog Post
Top global trends in HVACR
Publish date: Feb 05, 2016
|
Reading time: minute

s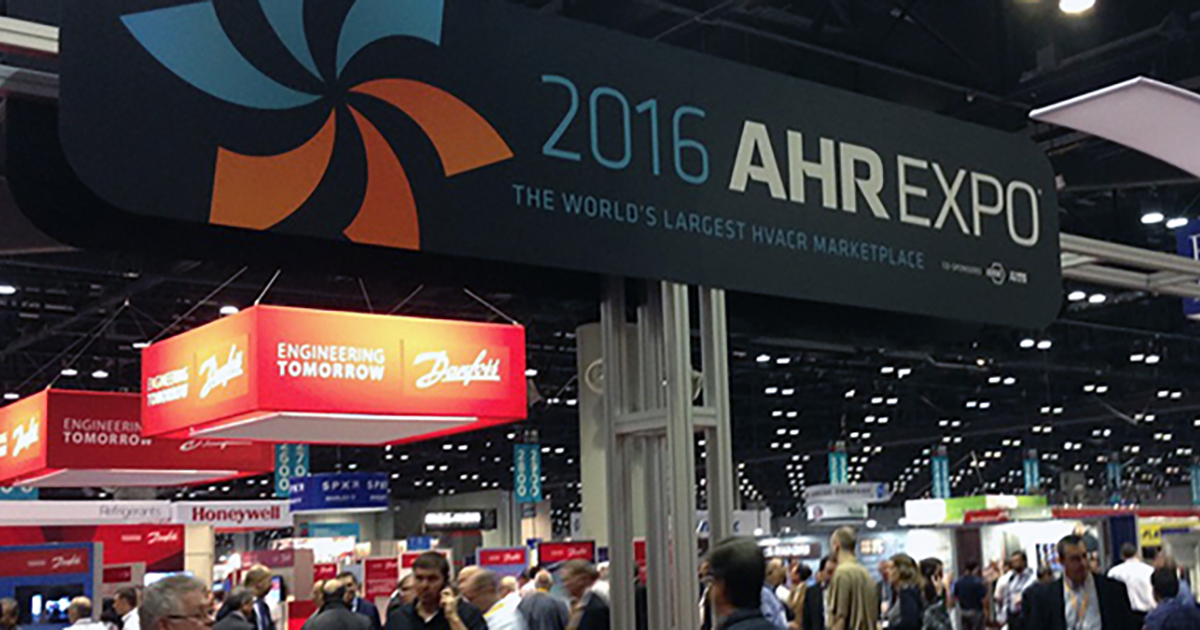 We sent a team to Orlando for the 2016 AHR Expo – and you can bet that we took notes! Read our top four takeaways from the conference for a first glance at emerging global trends in HVACR.
More than 60,000 HVACR professionals recently gathered in Orlando, Florida, for the 2016 AHR (Air-conditioning, Heating and Refrigeration) Expo, including a team of us from Godfrey. From discussions on the exhibition floor to press events and education sessions, several topics bubbled up as the top trends that will impact the HVAC market in the coming years.
Our team found it particularly interesting that the trends go beyond product innovations and global economic fluctuations. They impact the entire sales channel – from the OEM, distributor and contractor to the facility manager, consulting engineer and homeowner.
1) Ever-changing energy efficiency standards and regulations continue to drive product development and innovations. New efficiency standards from the U.S. Department of Energy (DOE) went into effect January 1, 2015. Historically, HVAC standards have had the greatest impact on manufacturers, but the 2015 standards are having a significant impact on contractors as well. Contractors are carefully considering regional efficiencies, system matches, cost increases and the potential penalties associated with the new standards.
2) The lines between smart homes and smart commercial buildings will continue to blur. The trend for the broad Internet of Things will continue to grow as people's demand for technology plays a role in basic human needs, work and other activities. Fire, security and HVAC systems will all need to talk to one another on the same platform. These expectations will escalate as Generation Z acquires more decision-making roles. This generation will expect intuitive solutions, voice control systems, self-learning and diagnostic systems, and personalized solutions, e.g., an app for everything. These expectations will also lead to more mergers and partnerships between technology providers and manufacturers.
3) Sustainable solutions will continue to grow in importance. As one of the top energy users in buildings, the HVAC system is a natural target for improvement. HVAC equipment has increased in efficiency over the years, so the real savings will need to come from new system configurations, renewable energy, and more reliable and sophisticated controls. These factors are driving product innovation in both residential and commercial sectors.
4) HVACR is becoming more of a solution-based business. We're seeing more and more large, global manufacturers merging or partnering with other large players to round out their product offerings and provide a holistic view of the entire building envelope. These mergers give them access to technologies and solutions that don't currently exist in their portfolio. According to a presentation by BSRIA, nearly half of all U.S. commercial buildings are more than 35 years old, and only one-quarter have proper building automation systems. This provides a significant opportunity to replace or retrofit existing systems and install new ones.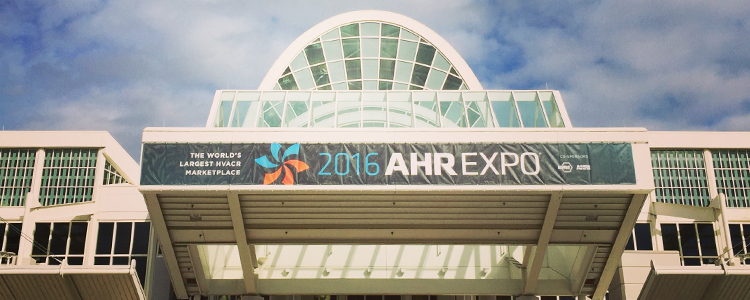 Like many industries, the HVACR industry is undergoing dramatic change. Forward-thinking companies will be in the best position to capitalize on their customers' wants and needs in the global marketplace as long as they continue to stay agile and grow with the technology.
Godfrey Team
Godfrey helps complex B2B industries tell their stories in ways that delight their customers.