Blog Post
The 5 Things Engineers Like to Talk About
Publish date: Jun 23, 2016
|
Reading time: minute

s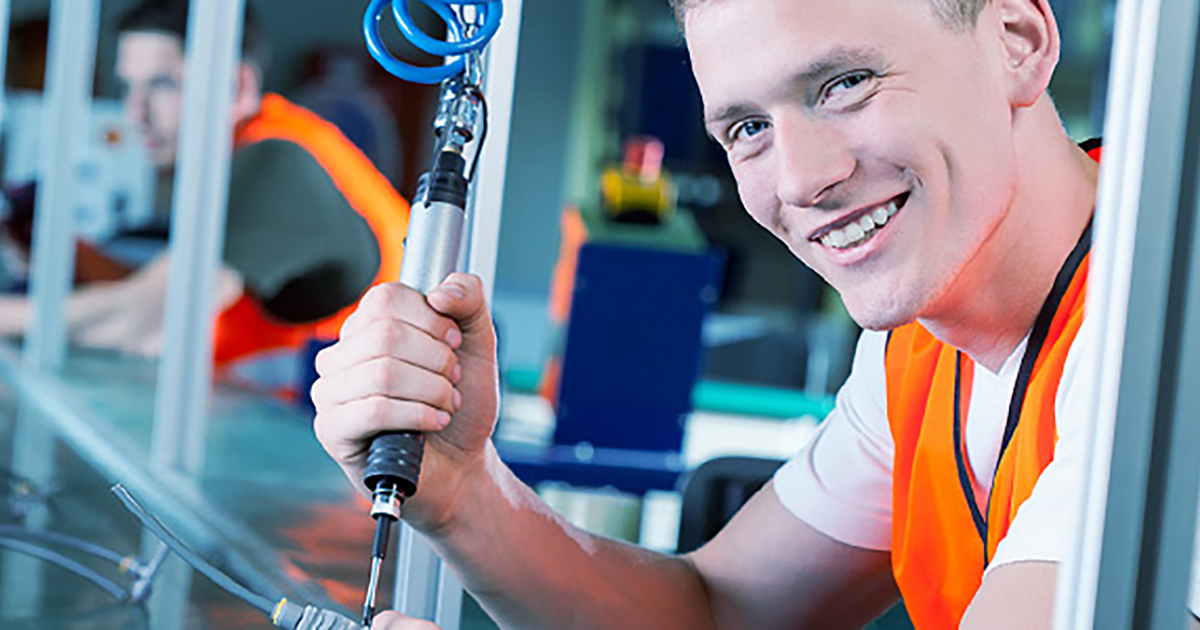 The engineering audience needs in-depth content about the issues that really matter to them. Understanding those needs is the first step toward fostering a robust and ongoing conversation.
Marketing to engineers is always a sophisticated conversation. This industry is driven by technological change and business demands for cost reduction, increased productivity and better return on investment. It's fair to say your target audience is "bombarded" with content that promises the perfect solution to every problem they face. But that's not a conversation, let alone a sophisticated one.
The engineering audience needs – and will pay much greater attention to – in-depth content about the issues that really matter to them. Understanding those issues is the first step toward fostering a robust and ongoing conversation.
Godfrey partnered with AMG Research to study an emerging segment of your audience. Download the full report and view slides from the presentation we delivered at CFE Media's 2017 Marketing to Engineers® event.
THE FIVE MOST POPULAR TOPICS OF DISCUSSION
A recent study, (we commissioned primary research from Feedback, a Richmond, Virginia-based firm that specializes in ethnographic research into specific audiences) strongly indicates that automation and controls audiences are especially drawn to conversations around five current topics:
1. PRACTICAL IMPLEMENTATION OF SMART FACTORY TECHNOLOGY
Understanding what kinds of technologies they need to begin integrating into their systems. What kind of functionality do they need to deploy? How do they utilize new concepts such as embedded sensors and more autonomous control systems to further the integration of people and machines?
2. UPDATING AGING INFRASTRUCTURE
What's needed to make today's automation and manufacturing systems smart factory ready? There's increasing interest in deploying robotics and other increasingly automated systems, but what's the best way to do this without completely ripping out and discarding existing, highly valuable production systems?
3. CYBERSECURITY IN THE AGE OF THE INDUSTRIAL INTERNET OF THINGS
When embedding sensors and intelligent technology in their machines, what risks are there that these digital devices can be hacked? Building confidence in the newest generation of machines with billions of devices and communication channels interacting with each other is crucial.
4. THE IMPACT OF BIG DATA
Data-rich manufacturing environments capture and process vastly greater amounts of data; how do they optimize how this data is captured and provided to end users to be of greatest value at the machine level, on the factory floor and across the enterprise?
5. EXPANDING USE OF SIMULATION AND VIRTUAL MODELING
How can advances in simulation technology be used to shorten machine development time frames and gain insight into system behavior early in the design cycle to prevent costly redesigns? These are powerful capabilities, but what changes in the OEM's engineering culture and processes are needed to make the best use of these advances?
WHAT WE KNOW FOR SURE
Our list of topics is not comprehensive, but it does cover the vital issues that remain "top of mind" for automation and controls audiences. Regardless of the topic, however, engineers share a focus on the applicable and the practical: a recognition that the smart factory/Industrial Internet of Things (IIoT) revolution is quickly moving from theory to practice. They seek concrete, usable advice and insight, backed up by proof in the form of case histories, focused webinars and demonstrations of working systems that apply the latest capabilities to actual production challenges.
Learn more about what makes engineers tick. Download our free essential guide about Marketing to Engineers.
Brian Moore - Content Director
A storyteller with three decades of B2B writing and content development experience, Brian loves talking to engineers and technology-oriented professionals. He knows they have great stories to tell.