Blog Post
One Enterprise, Multiple Travelers on the B2B Buyer's Journey (PART 3)
Publish date: Jun 02, 2017
|
Reading time: minute

s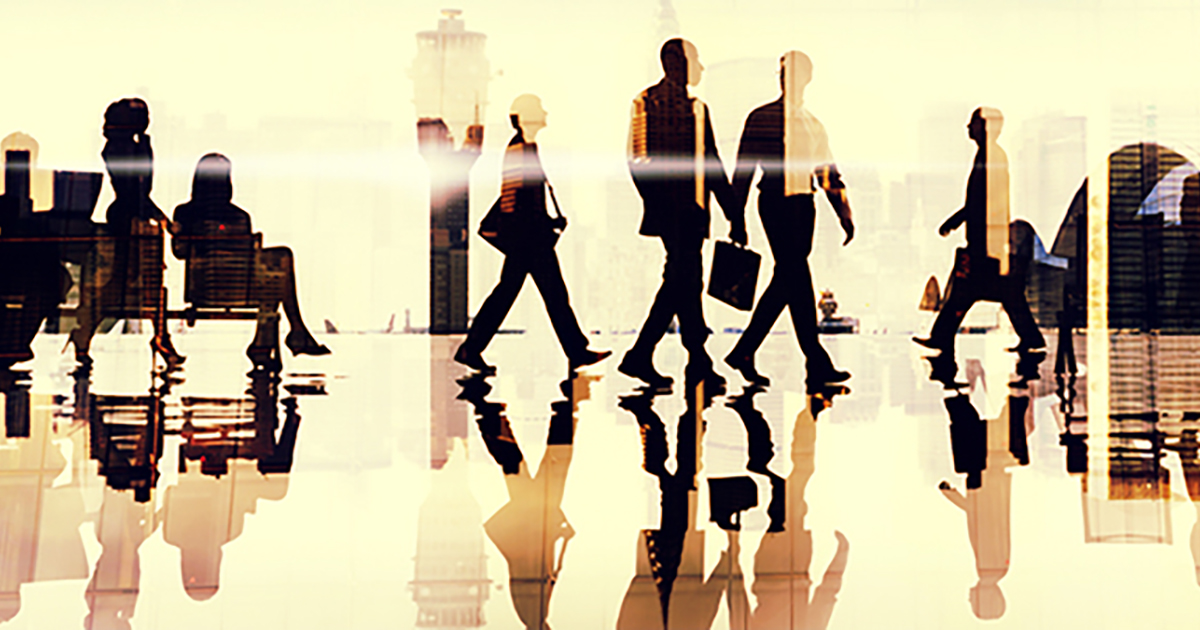 When an enterprise makes a major buying decision, multiple participants share in the decision. B2B marketers need to understand how their needs differ – and overlap.
We've been exploring how the B2B buyer's journey differs from B2C. Our focus has been on how multiple individuals and groups in major companies interact, collaborate and contribute to the buyer's journey.
So, unlike the B2C buyer's journey (where the target is one user/consumer), B2B marketers must consider the information needs of:
COO/Manufacturing Directors: Senior-level people who define current and future operational needs of the enterprise
CIO/IT Department: Represents the essential role technology plays in core functions of every part of a business
CFO/Finance: More than just influencers, they assess and make decisions about costs, timing and ROI impacts of a major B2B investment
Human Resources: They must participate in the enterprise buyer's journey because they must hire the best personnel and provide training to keep skills current
Enterprise CEOs: Because they set the company's strategy, they too will be seekers and consumers of B2B-branded messaging and content
In our previous posts, we discussed how B2B marketers need to communicate with and satisfy the information needs of all five audiences listed above in the first two phases of the typical B2B buyer's journey: Awareness and Research & Discovery.
From Qualification to Purchase and Support
We'll complete the journey by looking at the remaining phases: Qualification, Purchase Decision and Post-Sale Support.
Our posts have centered on a fictional OEM that builds and supplies food processing and packaging equipment. Imagine that you oversee marketing for this OEM and your company wants to land the business of a major food processer seeking to upgrade their equipment to be "Industry 4.0-ready."
It's a big opportunity to earn the business of a major target with multi-year, multi-equipment sales. Although this food processing equipment supplier is just one target company, it has multiple targets in the company's five-step buyer's journey.
We've already looked at what your firm must do with these target audiences in the first two steps on the journey: Awareness and Research & Discovery. You've been successful in communicating your company's strengths and delivering key pieces of information about your products and your company's resources as your targets researched your business.
Qualification: You're getting close. Now the questions become specific in this type of buyer's journey. You need to be agile and highly responsive to every inquiry. That means you need to go from the general information and marketing materials you have for your company's products and systems to answering very specific questions about those same products from the target food processing company.
You need to facilitate contacts and lines of communication between your engineers and the COO's staff and CIO's staff. Since qualification is all about the details, there may be advantages to upping your marketing outreach to lower levels in the enterprise; it's at this point that they become major influencers on the decision makers.
Consider connecting with individuals down at the plant level: plant general managers and department managers, as well as IT staff dedicated to each facility. Can you schedule site-specific presentations or "demo lunch and learns"? Some companies even have trailers packed with displays they take on the road to target companies for one-day mini-tradeshows.
It also makes sense to promote and highlight any online configuration or downloadable engineering tools or CAD files you have available, and make sure they work and are easy to access and use. If you have cost-calculation tools or methods for calculating return on investment that make a clear financial case for your company's solutions, make sure you're getting those resources to the CFO at this point in the buyer's journey.
They say seeing is believing. At this point in the buyer's journey, one of the most effective pieces of media to have available is a case study video of your latest Industry 4.0-ready machine, especially if it's a linchpin of your offer to the target company.
If the video case study is at an actual customer's facility, that's the best option. It can include your top engineering people and the existing customer discussing the machine, its benefits, the cost savings and ROI it's been providing, along with lots of great footage of the machine in action and its advanced automation and communications capabilities.
If an onsite, customer demo video isn't possible to arrange, it still makes sense to produce a module of your engineering staff taking a virtual video "tour" of a system being assembled in your shop to produce the same impact on the qualification step.
Purchase: You've done all you can up to this point to respond to the multiple needs of everyone on your B2B buyer's journey. At the purchase stage, most of the focus in this kind of multi-site, multi-year investment is on the numbers – costs, design and engineering timeframes, delivery and installation schedules.
However, in the preceding steps on this journey, you and your marketing staff may have built good rapport and communication channels supporting the sales effort. Don't let that investment go to waste. Stay agile and do whatever you can to communicate customer questions and concerns to your company's sales and operations staff, so that no details get dropped.
One area you can emphasize during the Purchase step is your company's service and support capabilities. What are your company's service commitments, response times, spare parts availability and delivery commitments? This target customer has multiple plants in different parts of the country – do you have 24/7 support available in all their locations?
Downtime is a big issue with the COO and his staff, so making sure these bases are covered and clearly communicated will help ensure that there is no last-minute hitch in closing the sale.
Post-Sale Support: The deal was closed, a new customer was won and the new systems are being engineered, assembled and put into operation at your new customer's plant. But your job is not done.
The best, most valuable customer is one you don't have to close again. B2B marketers help their companies by investing in resources that reassure and strengthen new and existing customer relationships. This includes working with your customer to create press releases and trade press coverage of the new products you're delivering.
It helps validate the decisions by the CIO and COO teams to choose your products. The top-level CEO audience at the food processing company will be able to demonstrate that the company is making wise investments to be competitive and productive using your cutting-edge production technology.
Continuing communication on social media platforms, trade press, website updates and webinars about the latest developments in your product lines will help keep your new customer informed. It also helps make sure that, when they're ready to make the next major technology purchase, their journey – and yours - skips the first two steps and goes right to Qualification.
Multiple Audiences on One Journey
The B2B buyer's journey is, of necessity, one that involves multiple audiences and participants. The enterprise is making the buying decision, but there will always be more than one person or audience tapping that "buy" button.
Every target customer is different, but more and more, conditions have evolved. It's rare that you have just one decision-maker supported by "influencers." Collaborative decisions for major technology investments are now becoming the norm.
By structuring your B2B marketing efforts around this multi-participant dynamic, you can create a marketing machine that is agile, responsive and focused on delivering the content and messaging you need to move your B2B targets from awareness to commitment to your brand and your products.
Brian Moore - Content Director
A storyteller with three decades of B2B writing and content development experience, Brian loves talking to engineers and technology-oriented professionals. He knows they have great stories to tell.