Blog Post
One Enterprise, Multiple Travelers on the Buyer's Journey (PART 2)
Publish date: Mar 06, 2017
|
Reading time: minute

s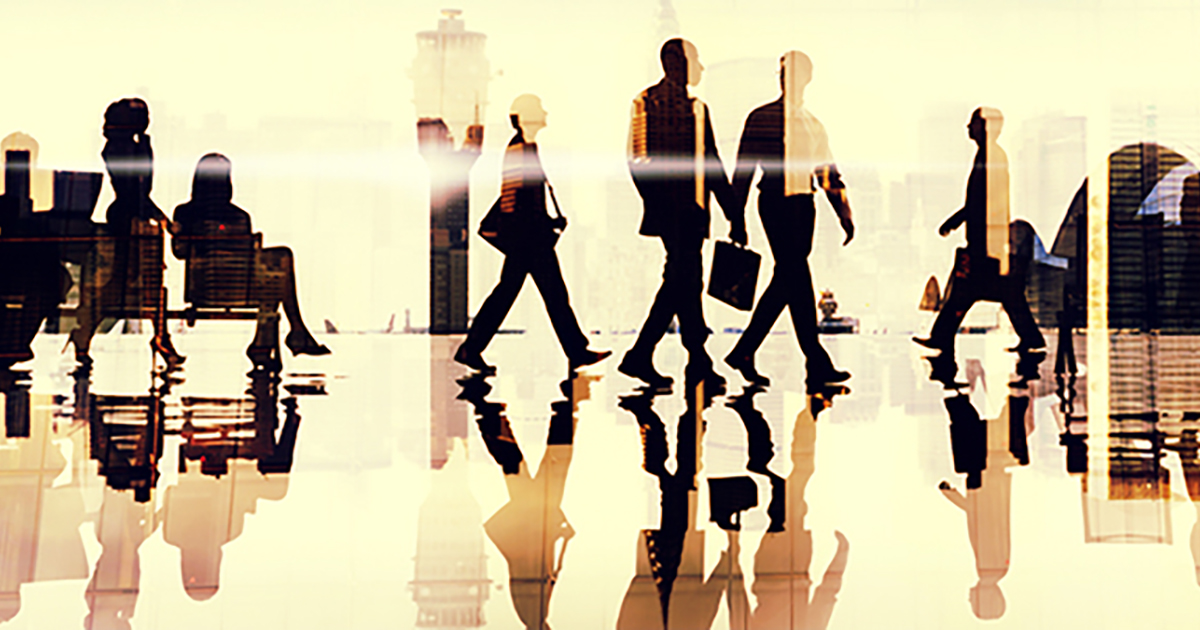 When an enterprise makes a major buying decision, multiple participants share in the decision. B2B marketers need to understand how their needs differ – and overlap.
In the previous post, we explored a crucial difference between the B2C and B2B buyer's journey. While the typical consumer's path to a purchase decision is relatively straightforward, the B2B customer journey is more complex. One major reason: Multiple individuals and groups participate when an enterprise embarks on a buyer's journey.
Typically, these multiple participants are a combination of top-level, C-Suite individuals and more mid-level operational professionals. Although each organization is unique, B2B marketers must consider the information needs of:
COO/Manufacturing Directors: Senior-level people who define current and future operational needs of the enterprise.
CIO/IT Department: Reflects the essential role technology plays in core functions of every part of a business.
CFO/Finance: More than just influencers, they assess and make decisions about costs, timing and ROI impacts of a major B2B investment.
Human Resources: They must participate in the enterprise buyer's journey, because they must hire the best personnel, and provide training to keep skills current.
Enterprise CEOs: Because they set the company's strategy, they too will be seekers and consumers of B2B brand messaging and content.
B2B marketers will also need to communicate both brand messages and product content to all these audiences – but it's not one size fits all. The same material must be delivered through different formats and channels, to build credibility with each participant, answer crucial questions and concerns, and ultimately, win the business.
Serving Multiple Needs
Imagine you are an OEM that builds and supplies multiple types of food processing and packaging equipment. You learn that a major food processor (not currently a customer) is ready to start upgrading their plants to be Industry 4.0-ready.
This potential new customer makes extensive use of automation technologies at three plants. They plan multi-year, multi-location investments into new production equipment that is more intelligent and networked than current systems. It's an enterprise-wide effort, so their buyer's journey will involve assessing both existing and new equipment suppliers – a major opportunity to land a big new customer.
One target company, multiple target audiences. To win, your B2B marketing and communications efforts need to be integrated and multi-faceted. You should be able to answer questions different audiences share, and be nimble and well-organized enough to quickly respond to very specific inquiries – at each stage of this journey.
Awareness: The COO and CIO are your two biggest audiences here – what are your company's strengths? How Industry 4.0-ready are your product lines? Is it worth their time to investigate further?
Your brand presence needs to be strong enough to connect with the other three audiences at this stage. The CFO and HR audiences need to be familiar with you to support further exploration by the COO and CIO teams. And your brand should at least be recognized by the CEO.
Your reputation for innovation, both past as well as current efforts to meet the challenges of Industry 4.0 technologies, will help separate you from the competition. Investing in case studies, technical papers and presence in trade media can serve this goal. The bonus is that interest in these top-level messages will overlap with the other audiences, and the content you create can be re-used for more specific tasks.
Research & Discovery: This is a major milestone on the journey. This is a major area where the same messages, the same content – your latest form, fill and seal machine's new features, operational and performance advantages, networking abilities, etc. – must be articulated.
For the COO team, performance data such as throughput rates and changeover times (plus a million other details) need to be easily available. For the CIO team, they need to know about your controllers, automation software and the communications interfaces you support. And you'll need solid, substantial answers to CIO questions about how your technology aligns with emerging Industry 4.0 requirements.
HR needs to understand the skill sets required to commission and manage the equipment: What kind of engineers need to be hired? Do you provide training support? Is training included in the cost of equipment, or is it separate? HR will assess all these factors, to determine personnel costs.
The CFO will want to benchmark equipment costs against the competition, and will need to understand how to measure ROI on your systems. Providing user-friendly online tools or calculators that provide substantial answers to these questions – numbers a CFO will trust – will help build your business case.
Brian Moore - Content Director
A storyteller with three decades of B2B writing and content development experience, Brian loves talking to engineers and technology-oriented professionals. He knows they have great stories to tell.