Blog Post
Coronavirus Event Cancellations: How to Maximize Trade Show Investments
Publish date: Mar 13, 2020
|
Reading time: minute

s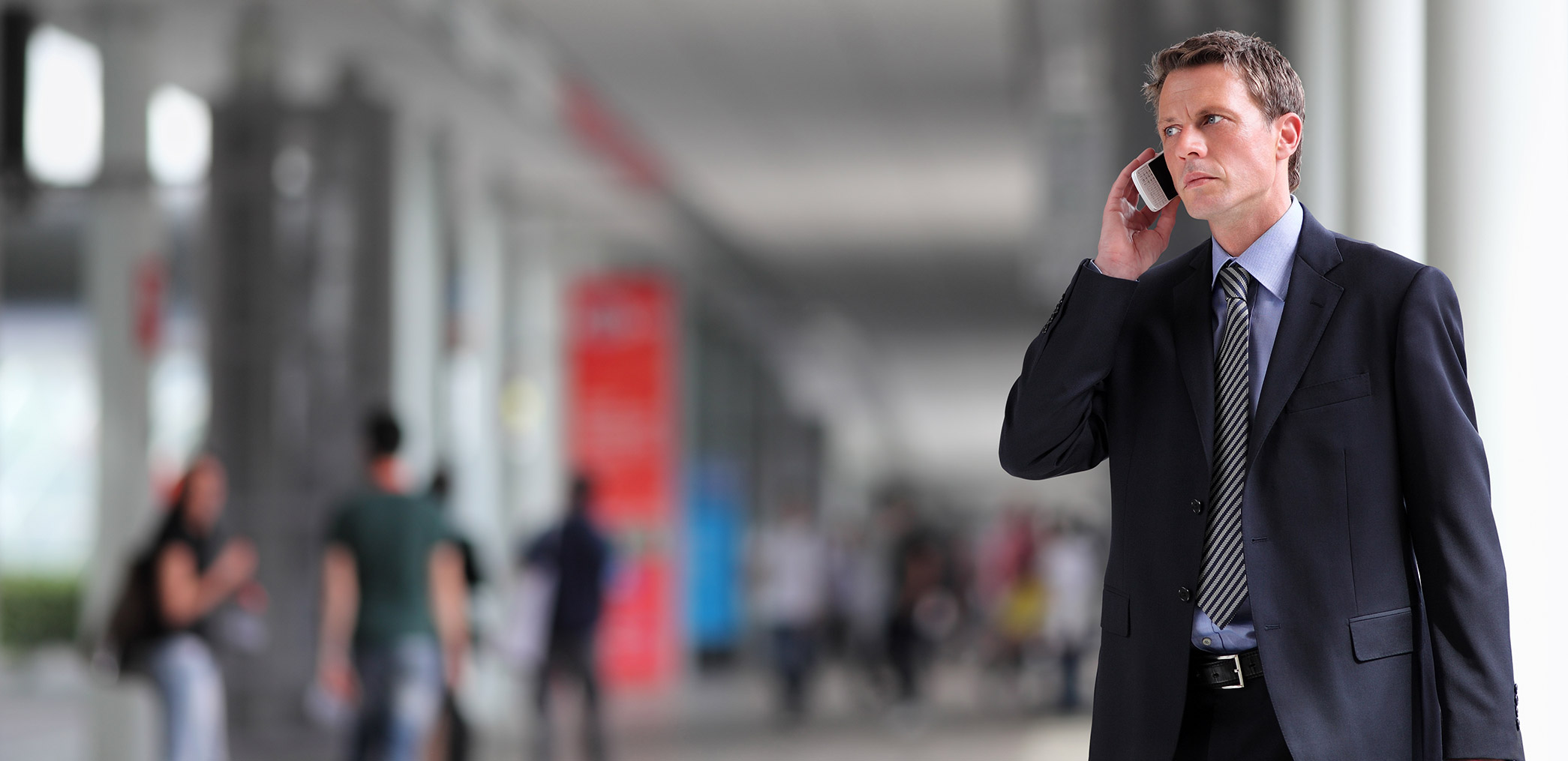 How B2B manufacturers can make the most of trade show investments amid cancellations.
Trade shows and large sales events are a weekly occurrence for some industries. For others, they're spaced farther apart and more vital. Either way, they represent a massive and vital investment for many businesses.
That's why any kind of interruption in travel or scheduling can be pretty unnerving — and not just because of weather calamities or viral outbreaks. When you and your team have spent weeks or months prepping for a show only to have restrictions placed on travel — or, in some cases, cancellation of an entire event — your team's morale can take a hit, along with your hopes of a solid product launch or profitable quarter.
The good news is this: Out of all the preparation and work you've done, the only thing you're out on is the vehicle for your message. If you play your cards right, you can turn a sudden disappointment into a novel opportunity. Your big idea, that grand plan for your messaging, can be conveyed in a wide variety of other ways. Here are just a few.
1. Direct contact via e-mail.
Did you get a list of attendees for this conference or show? Do you have their e-mail addresses? Did you have reservations for a VIP event? Or maybe you have a list of leads from last year that you can tap into. Look into who you were expecting to greet and find out if you can reach out to them.
Your key messages can still roll out day after day (some of which can include the other strategies on this list), just like they would if you were building buzz about your booth experience. And chances are, your audience is just as bummed as you are. So, write those subject lines with some levity and shared experience in mind.
2. Connect on social.
Social media has had a profound impact on your entire conference or show experience for years. And all of those hashtags, DMs and @s still work from home. Engage with the community about what's going on, why you're not there (if it's relevant) and get them some meaningful content. A sales pitch can make a pretty engaging Twitter thread if handled well … and your brand-new print literature can be repurposed into story content for Instagram, Facebook and LinkedIn without too much effort.
Remember to tag the show and plan to actively respond as your audience engages.
3. Put together a webinar.
Were you planning to present? Your talk (and your deck) represent solid content investments that you can use to reach an even broader audience. Take a look at everything you've put together and assess its relevance to a virtual audience.
That dynamic, in-person talk can be pretty engaging in the virtual space. Consider how you'd connect with your audience in that way. If you're new to the webinar world, there are plenty of platforms that make it easy, like Zoom and GoToWebinar. If you have solid notes and a decent deck, block out that hour, get sign-ups, make your presentation (Bonus: You can cheat with your notes!) and leave some time for Q&A. You'll make good on all that prep while getting some leads.
4. Convert it to a podcast (or five).
Your salespeople were locked and loaded for this event — time to put that energy to work in front of a microphone. Imagine your most gifted salesperson in a 20-minute interview about the product you're launching. Now get someone to act as the interviewer, giving a high-level overview of the market landscape. An honest but salient discussion ensues, illustrating the benefits of your offering. The best part: editing. You can pull out every pause and erase any unwanted rabbit trails, leaving a clean, pristine interview.
5. Bring it to life.
If you're excited about your booth, consider where you can set it up — I've seen great layouts that exist in the company lobby during the off-season. They make great first impressions on customers while ensuring more bang for the buck. If you can set it up in a well-lit area, your booth could offer the perfect backdrop for some informative videos … ranging from one-minute snippets geared to social media to full-blown 20-minute interviews (Bonus: You can use the audio for podcasts or webinars).
6. Meet your audience where they are.
Consider the best virtual experience you can offer your audience. Are they primarily mobile or desktop? There are plenty of platforms available for virtual trade shows. From something as simple as a Google Hangout to full-on virtual meet-and-greets via virtual show vendors (just a search bar away), you can build out a meaningful experience for those who are willing to take a few moments to stop in.
If your customers are attending an event where you will not be, you can use highly targeted paid media to still reach them. Geofencing, for example, would allow for hyper-localized messages to be delivered to specific audiences based on their location. You can drop a pin on the event's location and target specific companies or individuals based on numerous targeting options.
Prioritizing your team's health and safety is protecting your greatest asset. So pay attention to guidelines like those from the CDC and make informed choices. There are dozens of ways to repurpose your content while staying safe.
And if you need help figuring out anything from the big picture to the details of focused implementation, your agency can help you. We love a challenge, especially on days where our plans, like yours, have had to change suddenly. Get with your extended team to brainstorm your next steps. You just might find that having to cancel a planned exhibit or event is exactly the kind of motivation you need to do your most disruptive and impactful marketing to date.
Learn more about how Godfrey can help you adapt your B2B marketing to social distancing.
Godfrey Team
Godfrey helps complex B2B industries tell their stories in ways that delight their customers.