Blog Post
Flooring Industry Trends: 4 Shifts That Could Impact How You Sell
Publish date: Feb 23, 2021
|
Reading time: minute

s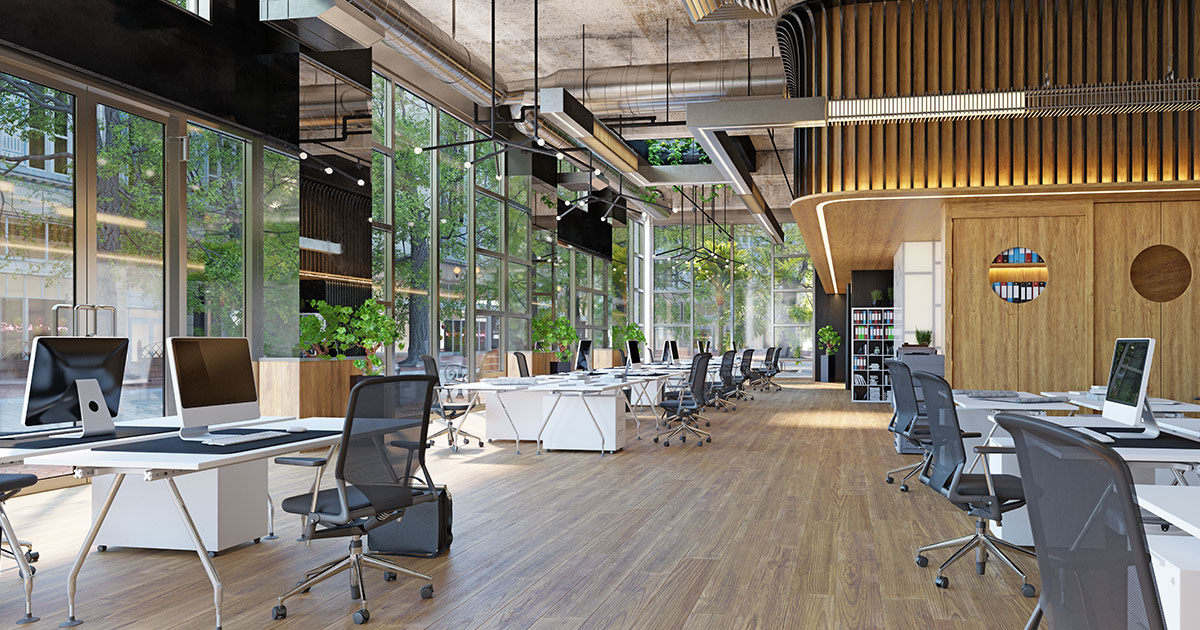 The pandemic has changed what customers want and need in flooring products. Consider how so you can sell more effectively.
The pandemic has shifted the world in many ways — including what your customers want and need in flooring products. Like many other industries, flooring manufacturers need to rethink how they sell and the way they market their products. To better position — and, as a result, sell — flooring products, it's important to consider shifts caused by the pandemic.
Shift 1: Changes in commercial construction trends
According to First Research, nonresidential construction was down over 13% for the first three quarters of 2020. Construction activities have dropped significantly in the pandemic's wake, resulting in more project delays and shutdowns.
Commercial flooring companies are dependent on the commercial construction industry; compared to the same period a year ago, commercial flooring sales have significantly decreased. McKinsey & Company forecasts the short-term impact of economic downturn on construction demand will also hit long-term supply and demand — and that can create lasting investment pattern shifts.
In its "Leadership Outlook 2021," Meg Scarbrough from Floor Focus notes: "Manufacturers report they expect sales of commercial flooring to be flat to slightly down for the coming year and maybe into 2022, with projects undertaken this year budgeted in 2019 and with funding available to complete them. But projects are becoming less frequent, and even when they do begin picking back up, it could take time to fully recover."
As the pandemic continues to change the way buildings are used, and with how the shift to remote work has increased, changes will continue within both commercial and residential spaces. A large portion of commercial carpeting demand, for example, comes from retail and office space retrofitting or new construction; the commercial market is sensitive to office and retail vacancy rates, which can change rapidly. According to the flooring executives in Floor Focus, the industries impacted most are retail and hospitality, due to reduction in travel and the shift in dining out and in-store shopping; education is an area of uncertainty due to budgets, among other things. But one area of optimism is in healthcare, due to its focus throughout the pandemic.
Shift 2: Increased interest in home renovations and home sales
While there has been a decline in commercial construction activity, the flip side is that there has been a rise in home renovation projects and even home sales and single-family home construction. Declining interest rates have made home buying and renovating more attractive. And with consumers spending more time at home, and with businesses shifting to work-at-home arrangements, the pandemic has brought out the DIYer in everyone, as we all adjust to this lifestyle shift.
In Flooring Covering Weekly, Karndean Director of Marketing Jenne Ross said, "From what we've seen so far, because consumers are spending more time at home, they're thinking more about the updates they need to make to their homes and are taking advantage of the extra time to make these changes."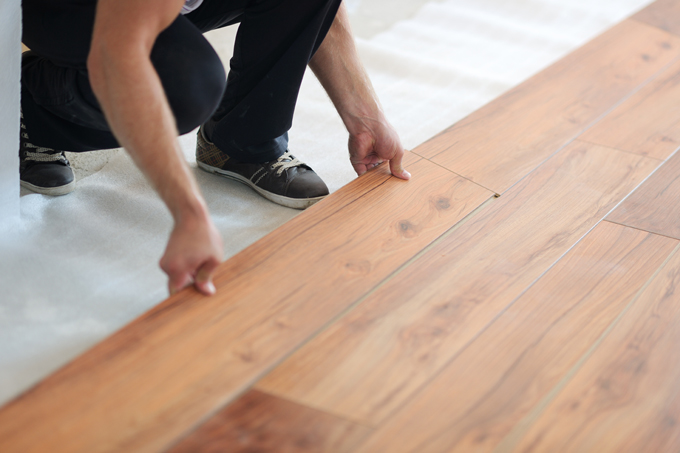 So how does this impact different types of flooring?
Demand for residential carpeting depends heavily on home sales, as First Research noted that consumers are most likely to replace carpeting (often with new carpeting) immediately after they buy a home. So, the strong real estate market could bode well for carpeting. And some in the industry are trying to raise the profile of carpeting with its softness, sound-dampening and comfort qualities.
Editor Amy Rush-Imber recently highlighted carpeting in her Floor Covering Weekly article "Comfort food for the home," where Tim Baucom, Shaw Industries' president, said, "Our research said people liked carpet, but when it went to open floor plans it didn't make sense … Now, people are saying 'close the door and have some privacy.' And there is a movement to the suburbs, even if just slightly suburban. A lot of hybrid workers — that's favorable for carpet." Rush-Imber stated, "As the consumer leans into spending more time at home, part of making it a sanctuary is bringing warmth, comfort and softness."
But in recent years, the market for carpet had been declining as homeowners turned to non-carpet flooring options because of reasons ranging from maintenance to allergen considerations. As a result, many carpet manufacturers have expanded into non-carpet flooring products where the demand has been higher, such as in resilient flooring. And, as the popularity of engineered hardwood and tile products has risen, dealers increasingly pair hard flooring sales with area rugs for an added sense of warmth.
In our recent Q&A with Megan Salzano, senior editor at Floor Covering News, she confirmed, "When it comes to what's selling, there's no question the hot trend is rigid core. The resilient category has led the growth of the flooring industry overall for a couple of years now, and that growth itself is driven almost exclusively by rigid core products such as Luxury Vinyl Tile, Stone Plastic Composite and Wood Plastic Composite."
Even before the pandemic, Luxury Vinyl Tile (LVT) had become one of the fastest growing flooring categories due to its versatility, affordability, ease of installation and low maintenance. This market is projected to grow from USD 18.0 billion in 2019 to USD 31.4 billion by 2024, with a CAGR of 11.7% from 2019 to 2024.
And, in light of the pandemic, the easy-to-clean and antimicrobial properties of many non-carpet options like LVT make it particularly appealing to many homeowners as they purchase new homes or embark on home renovations.
Shift 3: Greater need for antimicrobial and easy-to-clean floors
As a result of the pandemic, the sale for resilient flooring could rise because of more focus on antibacterial and healthy flooring, according to Reports and Data. Limiting the spread of germs is a trend that is impacting both the residential and commercial market segments. "Consumers today are not only living in their homes more — due to things like new work-from-home routines, remote learning and general restrictions on gatherings and events — they are extremely aware of the cleanliness of that home," Salzano said. "Therefore, even when it comes to flooring, cleanability and hygiene are imperative to today's consumer."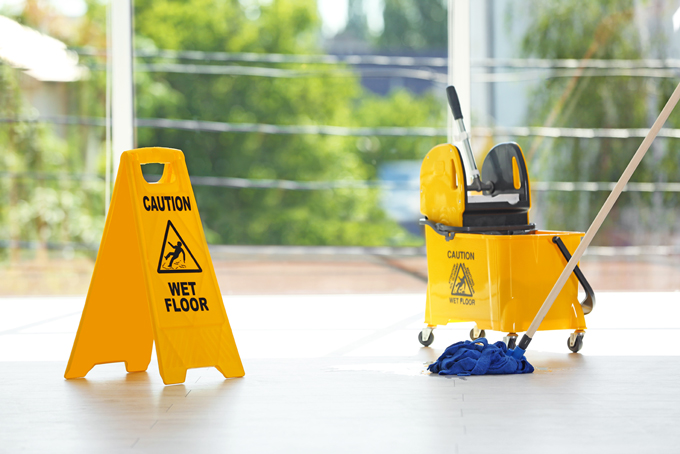 Several flooring categories can promote this benefit in new and meaningful ways. As mentioned, LVT, for example, has the aesthetic of wood at a more attractive price point, and it contains the spread of germs better than laminate and wood veneer flooring. The material itself even has antimicrobial properties built into the finishing process. You can also apply any kind of cleaning solution, such as bleach, steam and disinfectants, over and over without damaging the material. Cork flooring is another good choice for a cleaner home or office. It's a sustainable, eco-friendly material that's also naturally antimicrobial and water resistant. Cork can appeal to buyers prioritizing wellness. Likewise, ceramic tile is a consideration for flooring that helps prevent the spread of germs. Its solid surface doesn't break down with the use of steam or cleaning solutions. And we're starting to see products like ceramic tile and grout infused with Microban technology, which is formulated to protect against bacterial growth.
Shift 4: Higher desire — and higher demand — for green buildings
Right up there with cleanliness is eco-friendly. As Salzano states, "While the idea of sustainability was somewhat important to consumers in the past, consumers today — especially younger consumers — are placing a greater importance on their own impact on the environment, and that relates to the products they choose to buy and the companies they choose to buy from. The shutdowns in 2020 allowed us to see in a very short time the kind of impact our emissions have on our environment unlike any other event in history. It's brought the issue of sustainability to the forefront again."
Environmentally conscious construction isn't simply popular among buyers, governments across the globe are launching sustainability initiatives that are expected to impact the market in the years ahead. For example, Reports and Data notes how government regulations restrict any use of harmful flooring materials and mandate producers abide by the Leadership in Energy and Environmental Design (LEED) certification for the Volatile Organic Compound (VOC) emissions. This is increasing the scope of the market, as companies offer flooring products made from sustainable or recycled sources.
Carpet manufacturers have developed "green" carpeting that use polymers made from renewable resources such as corn sugar. Manufacturers also recycle plastic bottles and other materials to create carpet fibers, and some reuse manufacturing scrap as raw material. Other sustainability initiatives include reducing process wastewater and waste-to-landfill levels. As the demand for more sustainable building options continues to increase, it is likely that demand for hardwood floors and woodwork will also continue to increase.
Conclusion
These are just four of the shifts we have seen in the flooring industry. The building and flooring industries are certainly different now than in 2019 — people and businesses have changed; so have their needs. It's time to really think about how your products can make the lives of your customers — and the world at large — better. Understanding these shifts can help you better align with customer expectations and tell your story in the most effective way.
Learn more about how we are engineered to help navigate the rapidly changing flooring market for real results.
Donna Harris - Director of Strategy
Donna is fascinated with industry trends and market research. She supports account teams with insight and strategic planning and thrives on conquering challenges that keep clients up at night.