Blog Post
3 Warning Signs that You Really Don't Understand Your B2B Buyer
Publish date: Oct 30, 2015
|
Reading time: minute

s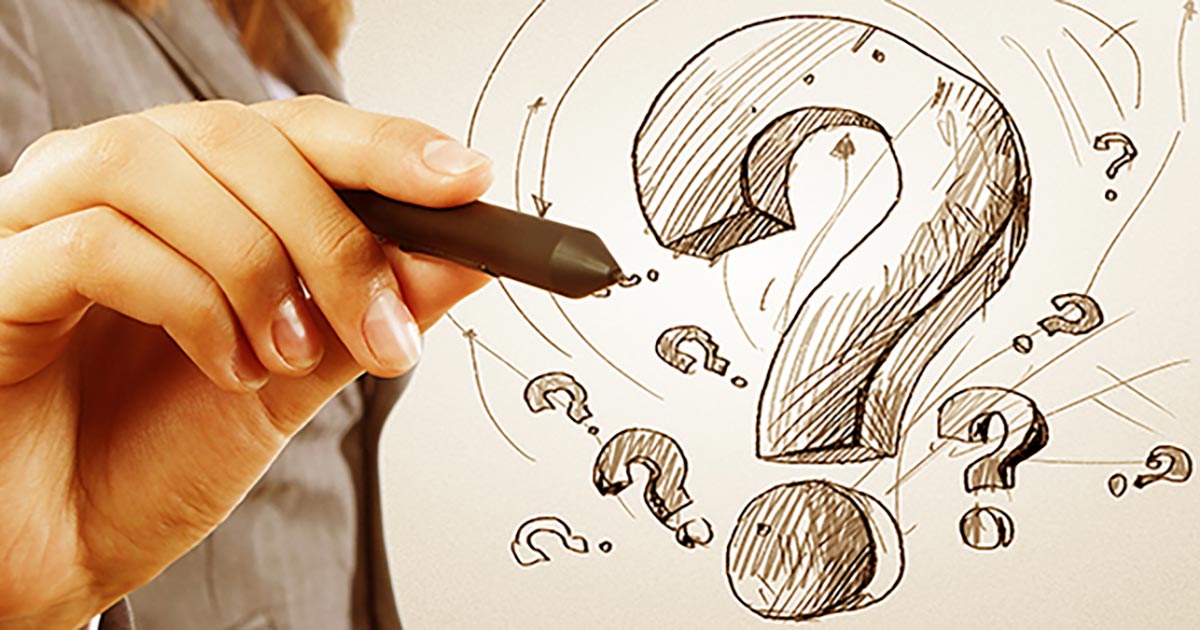 UPDATE: You can now view Katie Martell's presentation and slides on Reinventing Your B2B Personas from the FWD:B2B Conference last month. Katie provides insight on how to create actionable persona models that can be implemented and customized for each business.
Sixty percent of B2B organizations admit they don't understand their buyers, according to SiriusDecisions. The effect of this problem can manifest itself in many ways within your organization – poor campaign performance or a rise in email unsubscribes due to irrelevant messaging; dwindling conversion rates from poorly targeted website copy; or maybe failing sales numbers stemming from unqualified leads and a lack of effective training or sales enablement materials.
Are you experiencing any of these symptoms? If so, here are three warning signs that the underlying cause is a lack of solid customer intelligence.
1. Your stories begin – and end – with your product
Grab the nearest piece of early-stage marketing content – go ahead, I'll wait. Count how many times you see the words "we" or "our." Now count how many instances where the word "you" appears. In examples of customer-centric marketing, copy is skewed toward the latter, focusing on the intended reader and echoing both their problems and their vocabulary.
But take a closer look. Is the story being told focused on your solution, its benefits, and its features? Who is the real hero in your content? If it's your product, here's a reality check: your buyers don't care. They care about themselves, their issues, their problems, and their world. Customer-centric marketers translate the benefits of their solutions into the world view of their buyers.
2. Your buyer personas haven't been updated recently (or ever!)
Let's get honest for a minute. When was the last time you updated your buyer personas? Is your team relying on information about customers that was created years ago? If so, it's time to revisit what's happening in the environment of your buyers. Business pressures evolve at the speed of life, which moves incredibly fast for many industry segments, especially technology. There are new influencers, new priorities, new legislations, and new economic events that can quickly make your messaging irrelevant.
Understanding your buyers should never be considered a one-and-done project; even if you think you know, there's likely room for updates. Schedule a quantitative survey once a quarter. Seek ongoing customer interviews. Tap into your sales and customer support teams for insights on an ongoing basis. Review what themes are working across your marketing campaigns related to various personas. Leverage external research in the industries of your buyers. You may be surprised what's changed – or what you didn't know you didn't know! In the age of the empowered buyer, the company who understands their buyers best, wins.
3. Your personas are full of assumptions and internal perspective.
When creating your marketing strategy, simply relying on the perspectives of internal employees can often lead to incorrect assumptions and dangerous conclusions. Marketers must become adept and skilled at conducting qualitative persona interviews to help understand their target buyers. The fact is, your customer-facing employees in sales, field marketing, and customer service do have insightful lessons learned from the front line, and you should take these into consideration. But only relying on their viewpoints comes with unavoidable bias.
For example, one of our customers here at Cintell recently conducted interviews as part of an initiative to refresh its existing personas. The most immediate takeaway came from the word choice our customer contact noticed in these interviews. The vocabulary he and his organization were using to describe their solutions and related benefits differed wildly from the ways in which his customers described their problems. If he hadn't heard the literal voice of his customer, his entire company would still be using ineffective, off-target words and phrasing.
Another critical skill for marketers in this day and age is humility – admitting you may be wrong can go a long way in course-correcting deep-seated assumptions about your buyers. If the assumptions are coming from the very top of an organization, it can be seem impossible to convince otherwise; seek to apply as much data as possible to assumptions to help validate, or invalidate, ideas.
If these signs sound familiar, you may not know your B2B buyer as well as you could. Creating a customer-centric marketing strategy begins with well-defined buyer personas that allow you to understand the lives of your buyers, and craft relevant, effective sales, marketing and products to match.
Godfrey Team
Godfrey helps complex B2B industries tell their stories in ways that delight their customers.