Blog Post
Post-Quarantine B2B Buyer Expectations
Publish date: Aug 14, 2020
|
Reading time: minute

s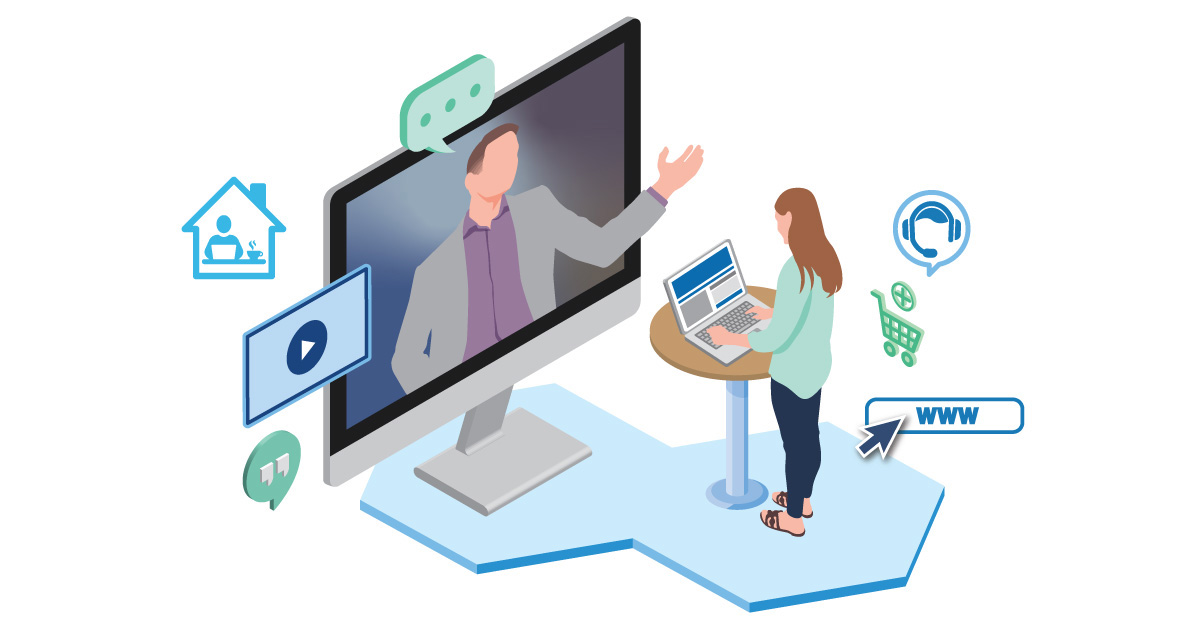 The coronavirus pandemic has accelerated the expectations of B2B Buyers. What should marketers be focused on?
Some of the transformations already taking place in B2B marketing have been accelerated as the coronavirus pandemic has forced many companies to adjust to a virtual world practically overnight. From the cancellations of large events and trade shows, to outside sales teams being thrown into remote selling.
But what does this mean for the rest of 2020 and beyond? B2B buyers have adopted new behaviors and many are here to stay. Marketers who had already begun to shift their strategies and tactics to align with modern customer expectations are better positioned for this new era. But it's not too late to focus on a few areas that will go a long way in meeting the demands of B2B buyers post-quarantine.
1. Easy Access to Information
Prior to the pandemic, buyers were already doing the bulk of the work in self-educating. Online resources and tools are vast. From identifying a solution to vetting suppliers, most B2B professionals find what they need through digital channels. Post-quarantine, it is just as important, if not more, to provide easy access to information and remove friction points. Here are a few areas to consider when evaluating how easy, or difficult you have made things for users:
Website Menus – Are they built around your internal structure versus organized for the user's mindset?
Search-Engine-Optimized Landing Pages – Have you researched and developed content that matches how your prospects are searching for information?
ROI Calculators – Consider comparison and evaluation tools that clearly show your differentials.
Condensed Forms – No one wants to fill out a long form to access a download or gated content. Keep the required information a visitor must share to a minimum.
2. E-commerce Options
There are valid reasons why e-commerce is not as prevalent in B2B as it is in B2C, mostly due to the complexity — from distribution models to customized specifications and price structures. But B2B buyers are looking for more self-service options, and they want to replicate the consumer experience of simply adding an item to an online shopping cart. Marketing teams within B2B organizations should be leading the design of better customer experiences and the purchasing process should be a priority. As demographics shift, and more millennials take on purchasing responsibilities, an easy-to-use e-commerce platform will be the preferred model.
E-commerce in the B2B environment does not need to be "all or nothing." If you have smaller parts or service options, start with evaluating how those offerings can be configured for online buying. It is still not as simple as adding a shopping cart to your website. There is, of course, inventory management, pricing, distribution, delivery and dozens of other factors to consider. But if marketing teams are not leading the approach to e-commerce, operations or IT may be tasked with strategy and implementation — which usually does not end with a strong customer-first experience.
3. Virtual Events That are Interesting/Valuable
The "Zoom fatigue" is real. Business professionals are experiencing tech angst. A recent study by Worldwide Partners and GlobalWebIndex found that more frequent connectivity at work (video calls, messaging services, collaboration tools) is associated with the belief that technology actually makes life more complicated and that there is too much choice online.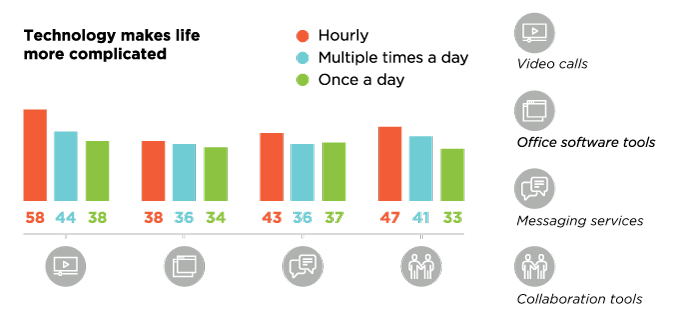 So, how do business marketers connect with their customers and prospects in the virtual world without adding to the tech angst? It starts by bringing real value — without being boring. This is no different than how B2B Marketers have carefully planned out trade show booth experiences for decades. Think through how to make your virtual event or presentation feel special.
No one wants to watch an hour-long webinar where someone is reading through slides that have nothing but bullet points and paragraphs of copy. Start with making sure whatever is presented is new information and/or is helpful. If what you are presenting can be found in other places, white papers, videos, etc. — ask if your audience really need this virtual event.
But, if a virtual event or presentation is needed, work hard to make it engaging and even interactive, if possible. Many virtual software platforms allow for polls, chats, etc. Using these types of features can break up the session and make the audience feel more like an active participant versus a spectator. A live presenter who can take questions is a good way to ensure that the event is somewhat personalized to the audience – allowing them to get answers to their specific questions.
You can accomplish smaller details with virtual events to make them stand out. Branded backgrounds, adding music or video to the mix or even including a contest or raffle drawing can make a difference.
4. On-Demand Support
With constant and instantaneous access to technology, the precedent has been set for immediate response to questions and inquiries. B2B buyers research on their own time, in their own way, and when they have questions, they don't want to wait 24 hours for an email response. Even prior to the hyper-connected, work-from-home environment, there were very high expectations around response times. A study conducted by Salesforce in 2016 found that 80% of business buyers expect companies to respond and interact with them in real time. 67% expected an email response within one hour.
More immediate response times are part of the reason why live chat and chatbot/virtual assistant technology has seen strong growth. Deploying this type of solution can help customers get answers faster as they search your website. McKinsey's global B2B buying research conducted in 2019 found that 33% of B2B decision makers rated the option of live chat during the research stage of their buying journey as one of the top three requirements for a best-in-class supplier.
B2B companies need to dig into their own customer journeys and data to understand the types of questions and needs their audience may have in order to build out helpful online support. Now may be the time to take advantage of grounded outside sales teams, enlisting them to provide helpful support for prospective customers.
We don't anticipate that any of these new B2B expectations to reverse course. Marketers should assess how they are doing in these areas and take steps to align their offer to meet the needs of the post-quarantine buyer.
Stacy Whisel - President
Stacy serves as Godfrey's president and also oversees the channels and operations side of the agency. Her background in research and media is a key driver for ensuring Godfrey implements audience-focused programs.