Blog Post
Using Data To Optimize Your B2B Marketing Program
Publish date: Jul 24, 2017
|
Reading time: minute

s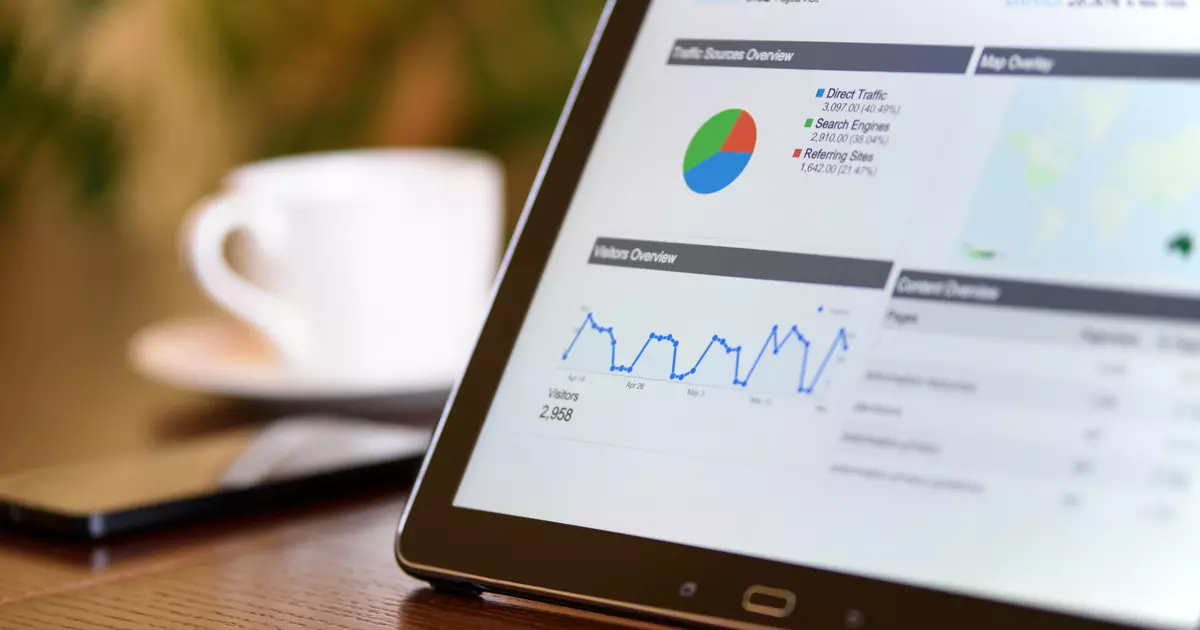 It's so important to be able show the impact of marketing efforts. You need to know what to optimize and where to concentrate your efforts. Experiment with different strategies to use data to your advantage, and determine what works best for you. 
Optimization = continuous improvement. It's an ongoing process of making something effective, functional or as close to perfect as possible. And optimization can't happen without solid data. Data for B2B marketers is any reliable information that helps you understand your customers better, improve campaign performance, prove ROI and more. Data and optimization are like peanut butter and jelly—it's hard to have one without the other! And, in order to properly optimize your B2B marketing program, data must be used wisely.
The reality is, in today's data-driven world, it can be overwhelming. In a 2017 report conducted by the CMO Council and RedPoint Global, almost half of the marketers surveyed said they're definitely not lacking in data, but they're missing the ability to transform the data into action. Here are three approaches to start putting that data to work and optimizing your B2B marketing program.
Set yourself up for success
Spend time up front creating a good plan for your B2B marketing program and what to measure. I'm a big fan of using the AMEC framework, an interactive planning tool to promote effective measurement. It shows the journey between organizational objectives and communications objectives, all the way through to impact. Make sure your planning decisions are fueled with insight: understand your audience—where they are, their motivations and how they want to receive their information. Having this initial data and planning in the beginning can save you a lot of headache later.
In a previous blog post, I talked about establishing clear and measurable SMART goals. Benchmark all the data you can initially, so you know how things previously performed and have a solid baseline. This should also help provide context for what is achievable and determine what success looks like.
Keep meticulous records of all your tactics and budget. Stay the course and project manage your program. Write down what was done when. Use planning tools—Excel, calendars, whatever you need to. Just make sure you keep track of everything. And I recommend keeping that information in a central place, so you can easily tie causality back to the data you see later.
Look at your performance metrics as frequently as possible
Make sure you have easy access to your performance metrics. Set up and use a digital performance dashboard to measure your paid, earned, owned and shared tactics. As Jennifer Brown stated in a previous blog, "Performance dashboards are essential tools used to monitor progress, evaluate success or communicate status. A consolidated at-a-glance display of the key information needed to achieve objectives, these real-time data windows have become critical to organizations".
Geek out and use your own data to your advantage. Pay attention to how you're working towards the specific targets and conversion that you set. Are you seeing what you expected? If not, what can you glean from the data? How can you improve and optimize your B2B marketing program to meet your targets? As frequently as possible, look at your metrics and arm yourself with as much data as you can. Being aware of your ongoing marketing performance is the first step in helping guide your decisions for optimization.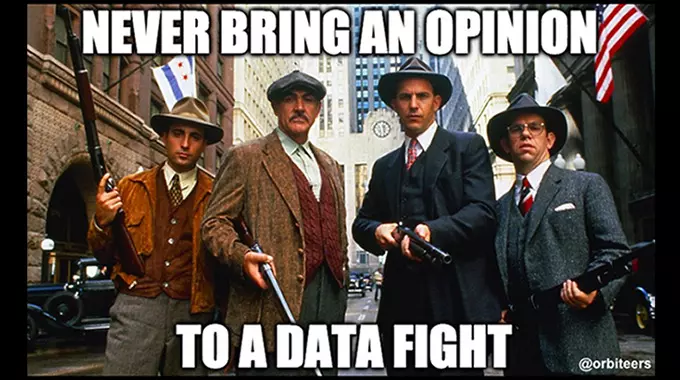 Utilize the full spectrum of data sources
There are many sources of data that can be used to inform B2B marketing programs. Here are a few we like to use:
1. Heatmapping Tools. Track web visitors' clicks, moves and scrolls. By viewing this behavior on key pages, you can better understand your visitors' needs.

2. Live Message Testing. Run 2-3 different messages in your advertising in the same time period to determine which drives better results.

3. Advertising Studies. Take advantage of print publication ad studies. Many include comparisons to the other ads and verbatim comments from readers on what they liked or did not like.

4. A/B Test Email Subject Lines. And if your email tool has one, use the send time optimization feature.

5. Surveys or Polls. Create and send specific questions via email to your opted-in audience to understand topics of interest or what content they value.

6. User Research. Find out what you don't know, or test your assumptions about what users want. This can easily be done through intercept surveys by asking if they were successful in achieving their goals. Another option is to use moderated sessions conducted remotely with screen-sharing software where users are given tasks or scenarios to perform under observation.

7. Gather Keyword Research Data. Utilize tools that can help maximize your research and optimize your content. AdWords Keyword Planner can help you find new keyword ideas and search volume, and Moz's Free Search Tools can help with link building and analysis, webpage performance and keyword research.

8. Social Media Monitoring. Use social media monitoring tools to help understand what people are saying about your brand, your competitors and the market. With this data, you can easily look for trends and influencers, and get detailed reporting on the content that's engaging your audiences the best.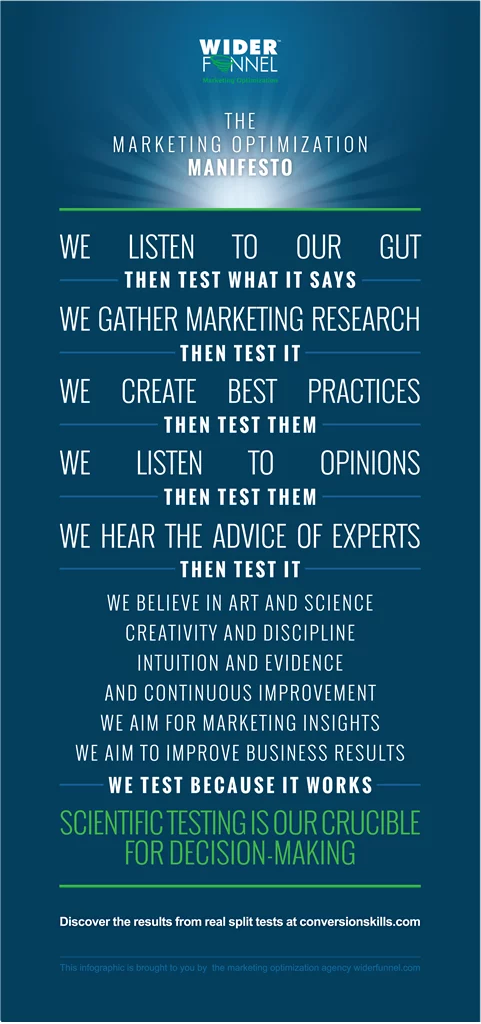 It's so important to be able show the impact of marketing efforts. You need to know what to optimize and where to concentrate your efforts. Experiment with different strategies to use data to your advantage, and determine what works best for you. And of course, if you need help, you can always reach out to us!
Godfrey Team
Godfrey helps complex B2B industries tell their stories in ways that delight their customers.