Blog Post
Five B2B marketing trends that were dominant in 2016 and will continue into next year
Publish date: Dec 26, 2016
|
Reading time: minute

s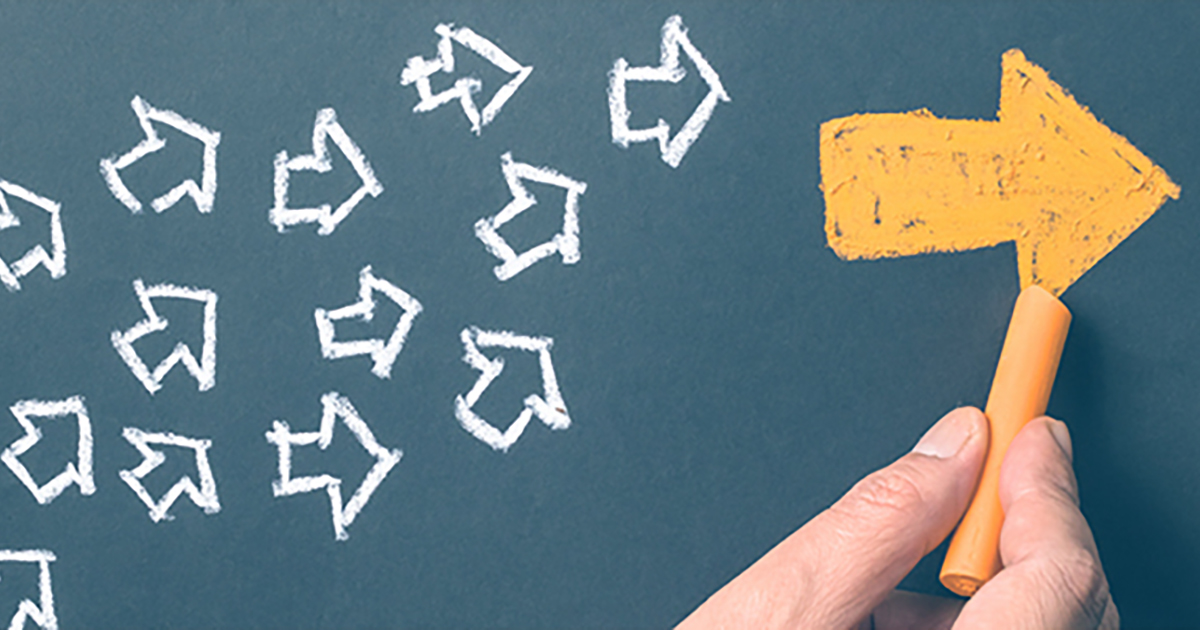 As 2016 comes to a close, we take a look back at the year's top five B2B marketing trends that we expect to continue to be important in 2017.
As 2016 comes to a close, we take a look back at the year's top five B2B marketing trends that we expect to continue to be important in 2017.
1. Marketing & Sales Alignment
The role of sales and marketing teams in B2B companies continues to evolve. There is no longer a clear-cut separation of responsibilities. Marketing is responsible for much more of the buyer's journey, which includes providing relevant content through an overabundance of channels. Sales has had to shift to a selling model that supports prospects who self-educate through digital and social channels, and potential buyers that expect a more immediate and consultative approach when they do engage with a salesperson. Because of these changes, marketing and sales teams are realizing they need to work together better and differently than ever before. To create better alignment, there are largescale efforts that B2B companies are implementing, including system and process integrations across marketing automation and CRM platforms. But there has also been success when it comes to implementing programs and tactics that aren't as complex. One of those includes adopting more of an account-based marketing (ABM) approach, where the marketing and sales teams work together to identify reach, nurture and close strategic accounts. Another example is when marketing and sales work together to create "sales playbooks." While called "books," these resources are primarily created digitally either through microsites or tools like Showpad. They are a compilation of the processes and tools an organization is going to use to engage the buyer from the beginning of their engagement with an organization continuing through to their life cycle as a customer. These playbooks usually contain information on customer personas, vertical market overviews and competitive audits. Regardless of how big or small the approach to marketing and sales alignment, one component that is almost always included is lead generation.
2. Lead Generation
As Jim Everhart noted in an earlier blog post, "Producing high-quality leads that turn into revenue (relatively) quickly is one of the most important functions in B2B marketing." There has always been a bit of a struggle between marketing and sales when it comes to lead generation, but as both of these functions are being asked to do more with less, focusing on generating high-quality leads has become a top priority. In order to put a successful lead generation program in place, marketing and sales need to plan and collaborate together. And while lead generation is not easy, we continue to see B2B companies evolving their lead generation programs to be more targeted, addressing the needs of their prospects and customers, and designing campaigns that have clear next steps, relevant offers and a process for optimization.
3. Content
It is almost impossible to implement a strong lead generation program without creating solid content. And developing that content continues to be a focus for B2B marketers, primarily because when it is done well it can be very effective, not only for lead generation efforts but as the foundational element in all marketing efforts. Smart B2B marketers approach their planning efforts by starting with their customer needs versus blindly allocating budget to marketing tactics. As Erin Michalak noted in her blog post earlier this year, B2B marketers should be mapping the buyer's journey, understanding the risks and implications associated with purchasing their products or services, and developing content for their audiences in each stage of the buying process. And when you have a foundational content strategy and plan in place, it makes it a lot easier to get more mileage and "future-proof" the content you create.
4. Search
As B2B marketers continue to evolve their content strategies and plans, they are seeing a better overall impact in search results. And being found through search results is critical. Studies have shown that over 70 percent of B2B buyers start their research with a generic search, and that, on average, they do 12 searches before engaging on a specific brand's website. So, optimizing digital properties for search continues to be a key focus for B2B companies. SEO is not a once-and-done activity, especially because Google and the other search engines are constantly evolving their algorithm. Some key areas of focus that are important now and will continue to be important in 2017 include migrating sites to the more secure https protocol, taking advantage of schema markup to return more informative results for users and, of course, making sure your sites are mobile friendly.
5. Measurement/ROI
A common thread that marketing & sales alignment, lead generation, content and search all have in common is measurement and ROI. B2B marketers are having to demonstrate that marketing spend is an investment that contributes to positive outcomes, including overall top- and bottom-line growth. Simply providing the basic marketing campaign and website metrics is not enough. Senior leaders like the CFO and CEO are looking for more than email open rates or the number of social media followers; understanding what is important to them is key to telling a successful story with marketing data. In most cases, they are looking for the true ROI story, but because B2B sales cycles can sometimes take two to three years, that is not always easy. Measurement/ROI is an area that will continue to be a focus, and we expect that B2B companies will continue to get better, because they have to.
Stacy Whisel - President
Stacy serves as Godfrey's president and also oversees the channels and operations side of the agency. Her background in research and media is a key driver for ensuring Godfrey implements audience-focused programs.