Blog Post
Connect Your Content and the Customer Journey
Publish date: Oct 20, 2015
|
Reading time: minute

s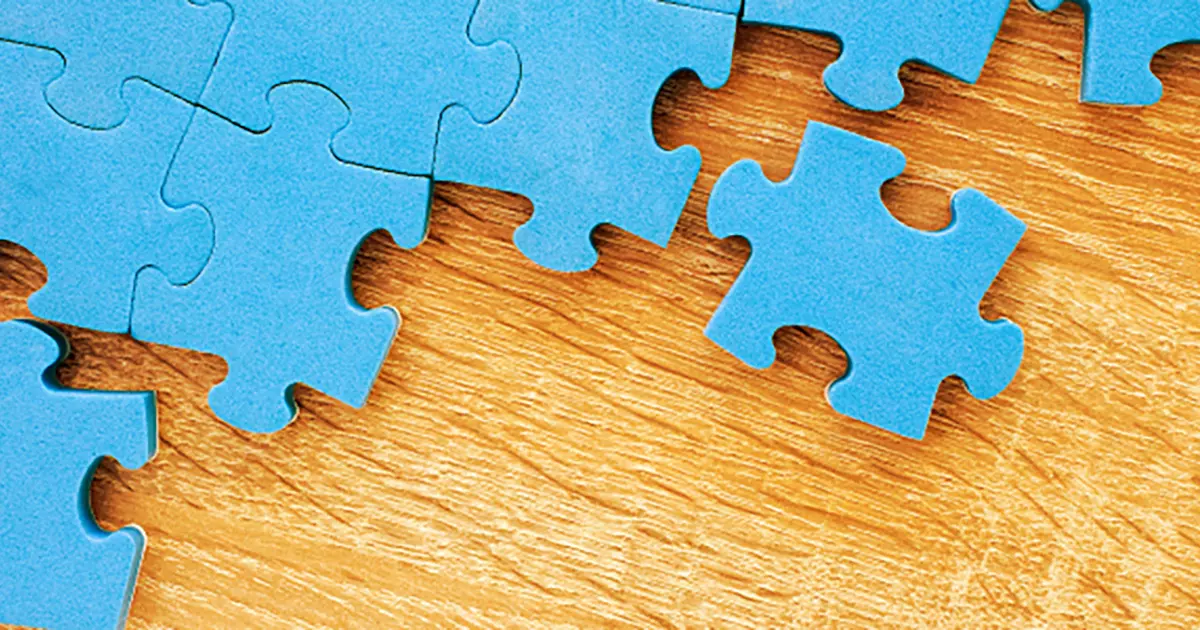 By giving customers and prospects relevant and valuable content, marketing has the opportunity to change, enhance, and drive customer behavior, ultimately increasing sales.
UPDATE: Take a peek at Laura Patterson's presentation on Pipeline Engineering: Synching Content, Channels and the Buying Process from the recent FWD:B2B Conference. Laura explains what you need to know about your customers, where to apply that knowledge and how to use metrics to measure those efforts.
As Russ Green articulated in his blog post The Changing Customer Journey IS the B2B Marketing Megatrend, the B2B buyer now completes 50 to 80 percent of the purchasing journey before they reach out to your sales team. This is why content marketing has become so important. By providing customers and prospects with relevant and valuable content, marketing has the opportunity to change, enhance, and drive customer behavior, ultimately increasing sales.
In the initial implementations of this relatively new marketing discipline, the focus of content marketing was on developing loads of content which was then placed in a myriad of channels in order to reach and connect with prospects and customers. The outcome: customers and prospects were bombarded with content at every turn and despite the additional spending, the promise of content marketing was not achieved.
As a result, Best-in-Class marketers are now focused on delivering the "RITE" content (Relevant, Informative, Timely, and Entertaining) in the right channel.
An essential part of the RITE equation is to match your marketing content with the customer buying journey and lifecycle. This means your first step is to map your customer's buying journey, move from profiles to personas, and clearly understand your customer's lifecycle. Note that because it is more cost effective and profitable to keep an existing customer than to acquire a new one, it is important to know both the buying journey as well as the customer lifecycle.
Customer Lifecycle and Buying Journey
One common definition of customer life cycle is "the progression of steps a customer goes through when considering, purchasing, using, and maintaining loyalty to a product or service." The key point is to recognize that the lifecycle defines an ongoing relationship and continuous dialogue.
Forrester defines the customer lifecycle as, "The customers' relationship with a brand as they continue to discover new options, explore their needs, make purchases, and engage with the product experience and their peers." In our company, we advocate six C's associated with the customer engagement process: Contact, Connection, Conversation, Consideration, Consumption, and Community.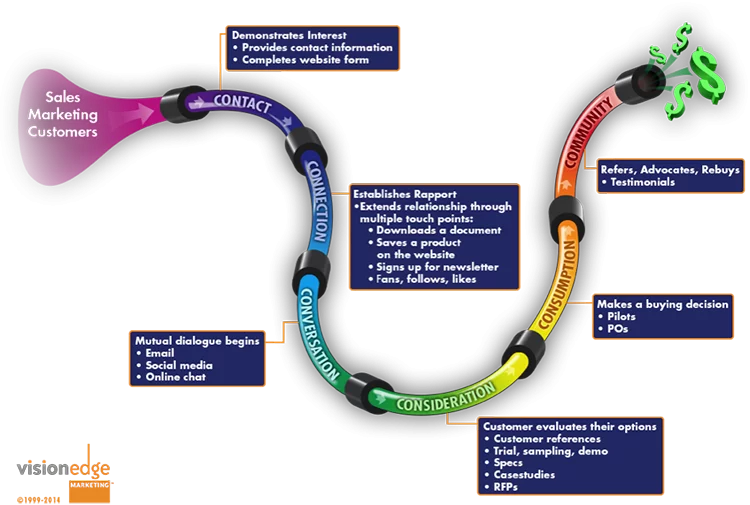 Whether you use this concept or another, the premise of the customer lifecycle is the same: capture potential and existing customers' attention, preference, purchase, and loyalty.
Once you understand the customer buying journey and the customer lifecycle, you can apply it to every marketing choice you make designed to acquire, retain, upsell, cross-sell, and create customer advocates. The result should be higher ROI on marketing investments of time, people, and cash on existing customer-targeted efforts to drive profitable customer action.
Here's an example. Let's say you currently market and sell a cyber security product to the financial services industry and primarily to IT buyers. Your research suggests that there may be a strong growth opportunity to market this product to the retail services industry. If you didn't map the customer buying journey, you might assume that the buying process for the retail services industry was the same as for the financial services industry. And you might also assume that the profile of the IT buyer in the retail services market would be the same as the IT buyer in financial services. Only by mapping the buying process would you learn that these are two very different personas, with one being far more risk adverse, and that the buying processes are different, and therefore the content marketing must be different.
Godfrey Team
Godfrey helps complex B2B industries tell their stories in ways that delight their customers.