Blog Post
Has the Customer Journey Killed the B2B Marketing Sales Funnel?
Publish date: Mar 27, 2020
|
Reading time: minute

s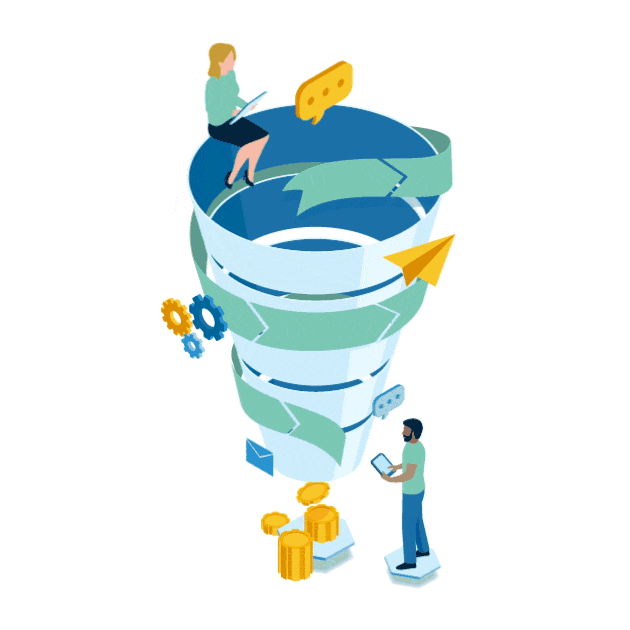 Debate surrounds the customer journey and B2B marketing sales funnel. Some say the funnel is dead, but there are ways to address changing landscapes, focusing efforts together toward driving a sale.
The customer journey is an important element in the B2B marketing arsenal. And for good reason. It focuses everyone's attention on the buyer — the person at the other end of the transaction. Companies must be deliberate and disciplined to continually focus on their customer's needs and not push their own agenda.
The customer journey reminds us of the chaotic reality our buyers face every day. They frequently have to work with large buying teams to make a significant purchase and each influencer has different concerns and information needs. Their responsibilities continue to broaden — one specifier for a global engineering firm told me he had over 2,000 suppliers to deal with.
Mapping the customer journey can help us define how the buying process works. It reminds marketers that they need to have content, relevant topics and channel presence to step people through a logical buying process. Plus, it challenges us to think about the wide variety of tactics we can use, from podcasts and blogs to white papers and videos. In addition, buyers have preferences about what kinds of media they'd like to use at each stage.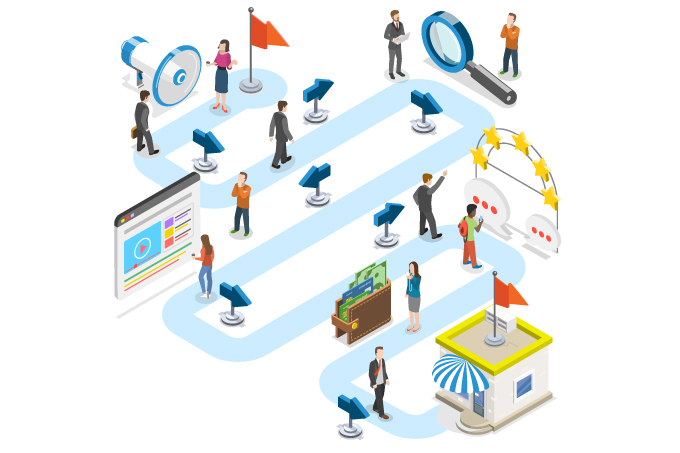 Brian Moore, senior copywriter at Godfrey, outlined this approach in his blog post, One Enterprise, Multiple Traveler's on the Buyer's Journey. There, he outlines the five key stages and five key audiences in a typical B2B purchase decision, explaining that "B2B marketers will also need to communicate both brand messages and product content to all these audiences – but it's not one size fits all. The same material must be delivered through different formats and channels, to build credibility with each participant, answer crucial questions and concerns and, ultimately, win the business.
All those interruptions, like buying committees and greater responsibilities we're hearing so much about? We know all that. Those have always been the rule in B2B. Admittedly, though, they've gotten worse.
But this chaotic reality has led some industry professionals to proclaim that "the funnel is dead," arguing that the model is outdated and the convoluted path a prospect takes from awareness to purchase proves that marketing cannot drive prospects through a linear funnel. Some transform the shape and terminology or seem to say we should just throw everything at the wall and see what sticks.
I challenge that notion.
Sorry to Hear About Your Funnel. Mine Is Alive and Well.
While I understand their reservations, we need to remember the role the funnel plays. In fact, it's precisely because there are all these new media and no linear journey that we need the funnel more than ever.
As Chad Pollitt explains in his Native Advertising Institute article, "All of the articles claiming the funnel is dead are doing so under the premise that the funnel equals the actual buyer's journey. It doesn't and never did. The funnel merely represents guard rails for where consumers can go on their buyer's journey. How they decide to move within it is up to them."
By helping us visualize the ideal path for our prospects to take, the funnel gives our programs and campaigns a much-needed focus. Without knowing what the next steps are, we cannot advance the prospect of a sale. Even though conditions evolve in the marketing landscape and in the lives of our customers, it does not necessarily warrant a new format each time the winds change.
Recently, I conducted some research for a client workshop and the number of customer journey variations I found was overwhelming. Each variation had its merits, but the focus was more on the format than on the foundation. How can we simplify to clearly document the needs of our customers and how are they currently serving those needs?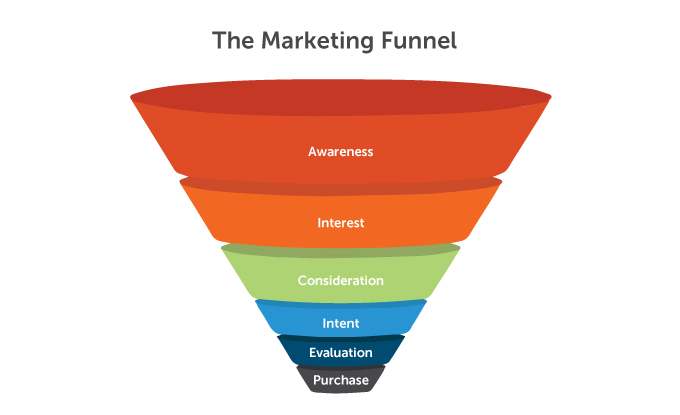 The funnel creates a guide that informs marketing and sales what the best next steps are. It aligns data to activity and gives us a platform we can use to optimize and improve performance. And it gives us targets we can use to measure success, create benchmarks for future campaigns and demonstrate to management that we have used our marketing resources wisely. In short, it encourages us to think strategically, rather than tactically.
In today's complex landscape, we need those guidelines now more than ever. We have to focus on what we do best. We know how to execute and measure campaigns better than ever before, but there is still room to improve. We can use the customer journey to inform our understanding of the customer and the funnel to better define the business impact our programs are having.
Alison Fetterman - Vice President, Strategy & Analytics
Alison leads the strategy and analytics teams, focused on driving insightful and innovative ways to connect with clients' audiences and clearly show a strong ROI for Godfrey's B2B marketing programs.